Until recently, the North Kazakhstan region was a well-kept secret among domestic tourists, but that's about to change as the glamping fever sweeps across our country. More and more entrepreneurs are drawn here, presented with the opportunity to create something unique in the enchanted land of Imantau-Shalkar. Now, the region boasts forty-two resorts, and according to the local Department of Entrepreneurship, nineteen more will be established in the next two years. Last year, Imantau-Shalkar alone welcomed over 62,000 visitors. And if that's not enough to pique your interest, perhaps a stroll through the charming 19th-century European streets of old Petropavl will do the trick. Considering that Kazakhstan subsidizes flights to the city from Astana (luggage included if you plan a longer stay), travelling to the historic city has become even more lucrative.
QazMonitor has curated a must-see of travel destinations in this region, where mesmerizing contrasts await you.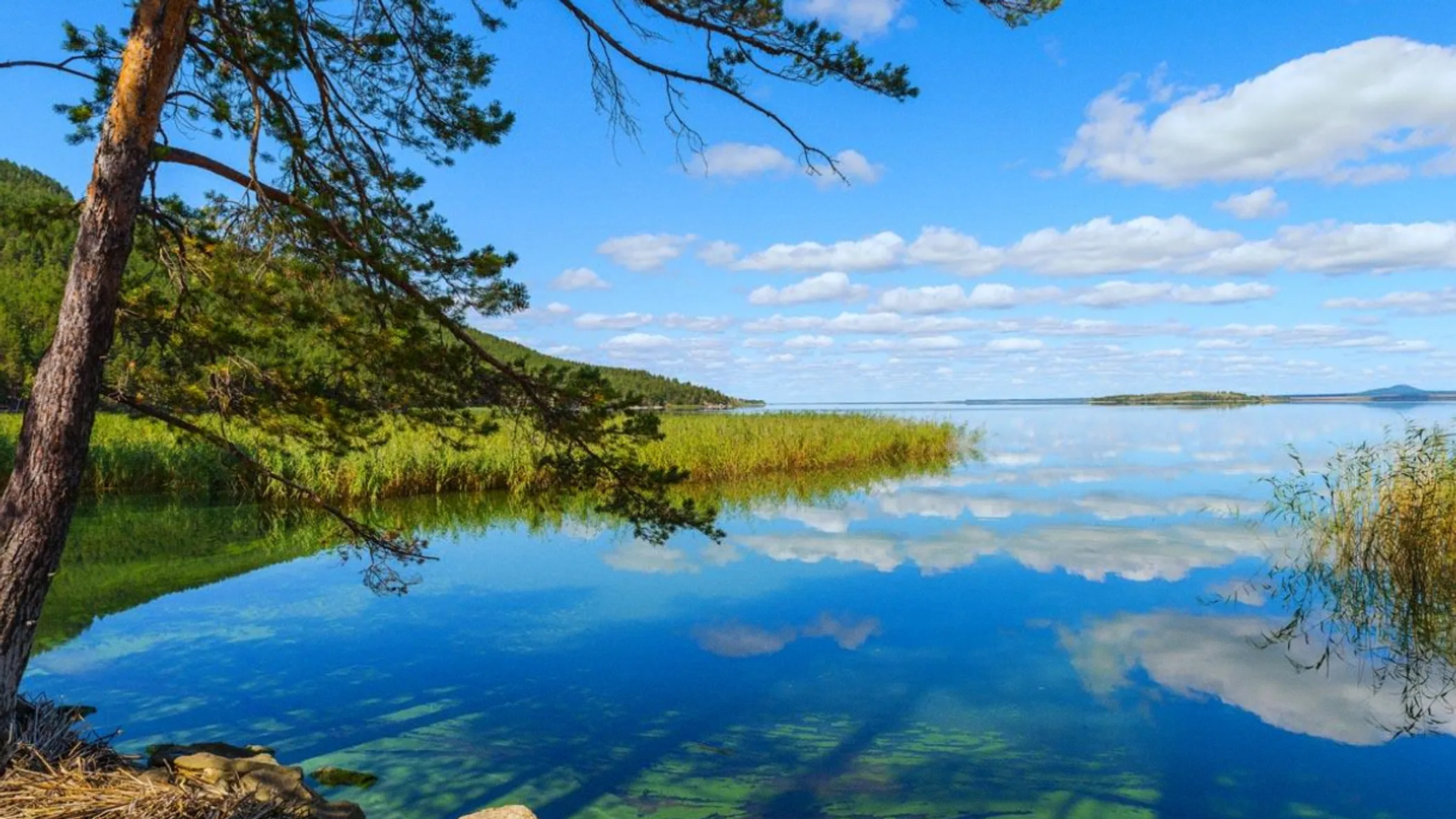 Imantau-Shalkar resort
If you're seeking an escape to the heart of untouched nature this season, then the Imantau-Shalkar resort might be the hidden gem you're looking for. 'The Land of the Lakes' was sung by generations of Kazakh musicians, praised for its emerald hills and misty shores.
What's more, it has become a playground for glamping enthusiasts in recent years, just like its counterparts in Kokshetau and Almaty. Here, you can choose your adventure, whether you seek a rustic retreat or all the luxuries paired with the pristine setting, the choice is entirely yours.
From Kokshetau, you'll need to take a one-and-a-half-hour drive via the R-232 highway, and then switch to the R-231 at Yelenovka village. Continue down the road until you reach either Shalkar or Imantau villages. NOTE: if you plan to forgo the resort's services and camp at the site, it's advisable to stock up on food and fuel in Kokshetau.
The resort offers a wide array of accommodation options varying from yurts and round domes to log cabins, priced anywhere between ₸10,000 to ₸200,000 per day.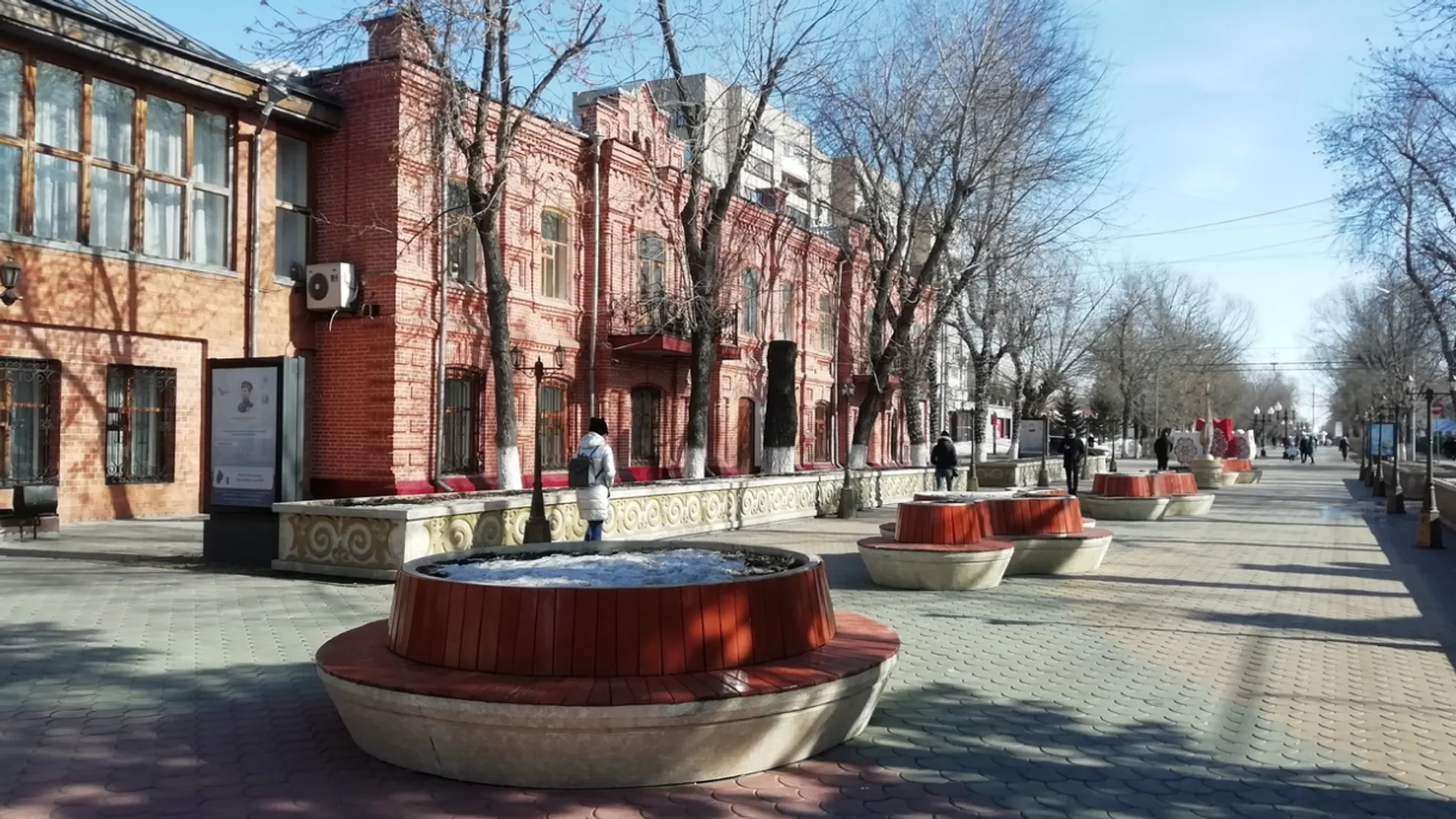 The merchant heart of old Petropavl
Sitting on the right bank of the Yesil River, the city of Petropavl is a historic treasure filled with vestiges of the old transit trade route that once linked the Middle Juz with Europe. Supported in its early stages by Abylay Khan himself, the settlement grew to attract Russian and Tatar merchants, many of whom left their mark on the city's map, resulting in a tapestry of twenty-four merchant houses scattered throughout the city. Although these historic treasures have aged, many of them have recently undergone a renovation, reclaiming the glory of the days past.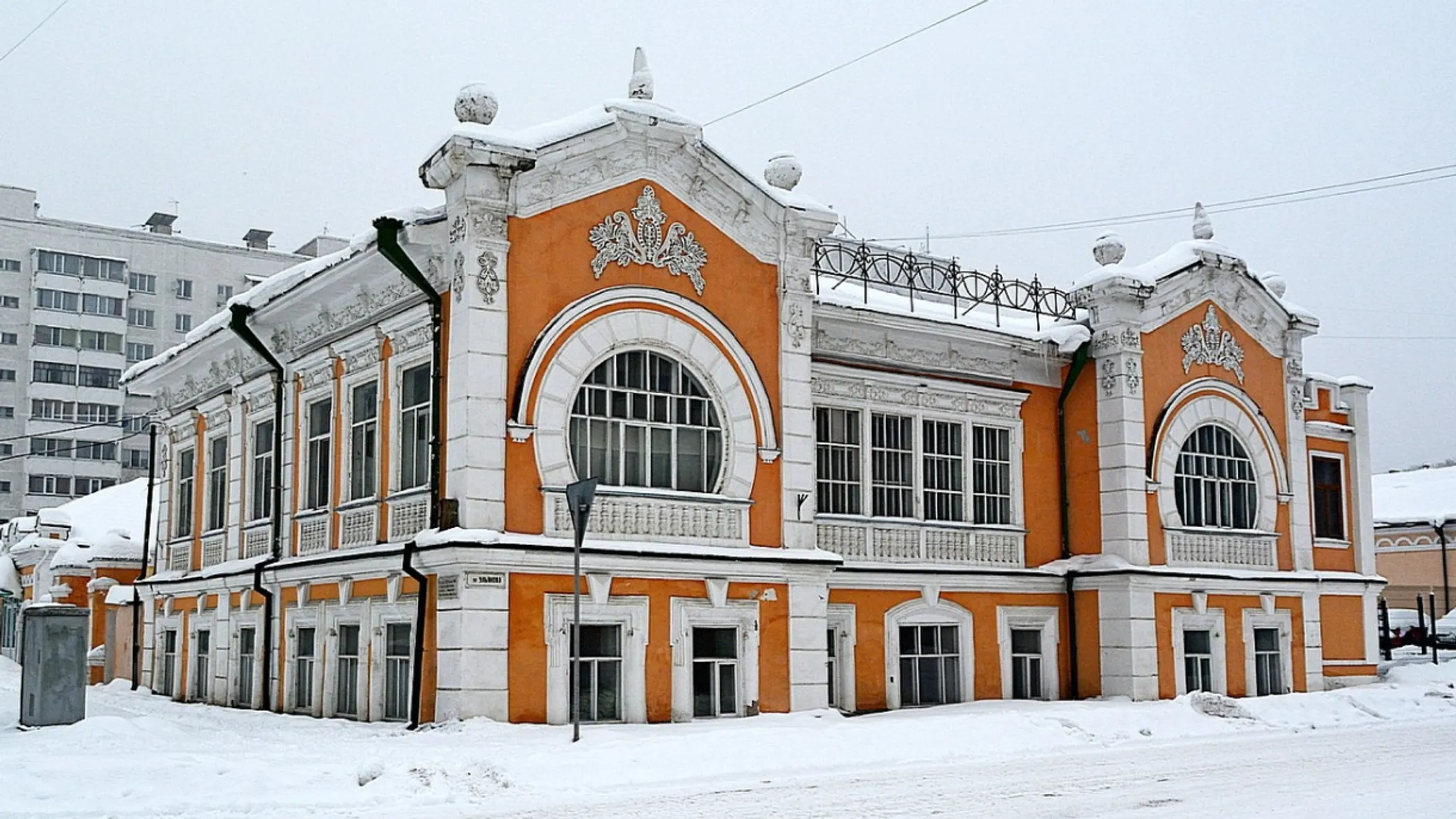 Dating back to the turn of the previous century, this U-shaped building once belonged to a wealthy merchant, Halit Yangurazov. The town's legend goes that in an attempt to win the favor of a capital's noblewoman, he pledged to provide her with accommodations as splendid as that of St. Petersburg. Whether this tale is true or not, Yangurazov built his two-story abode as an exemplar of Art Nouveau, a stark contrast to the Siberian Baroque prevalent in other parts of Petropavl.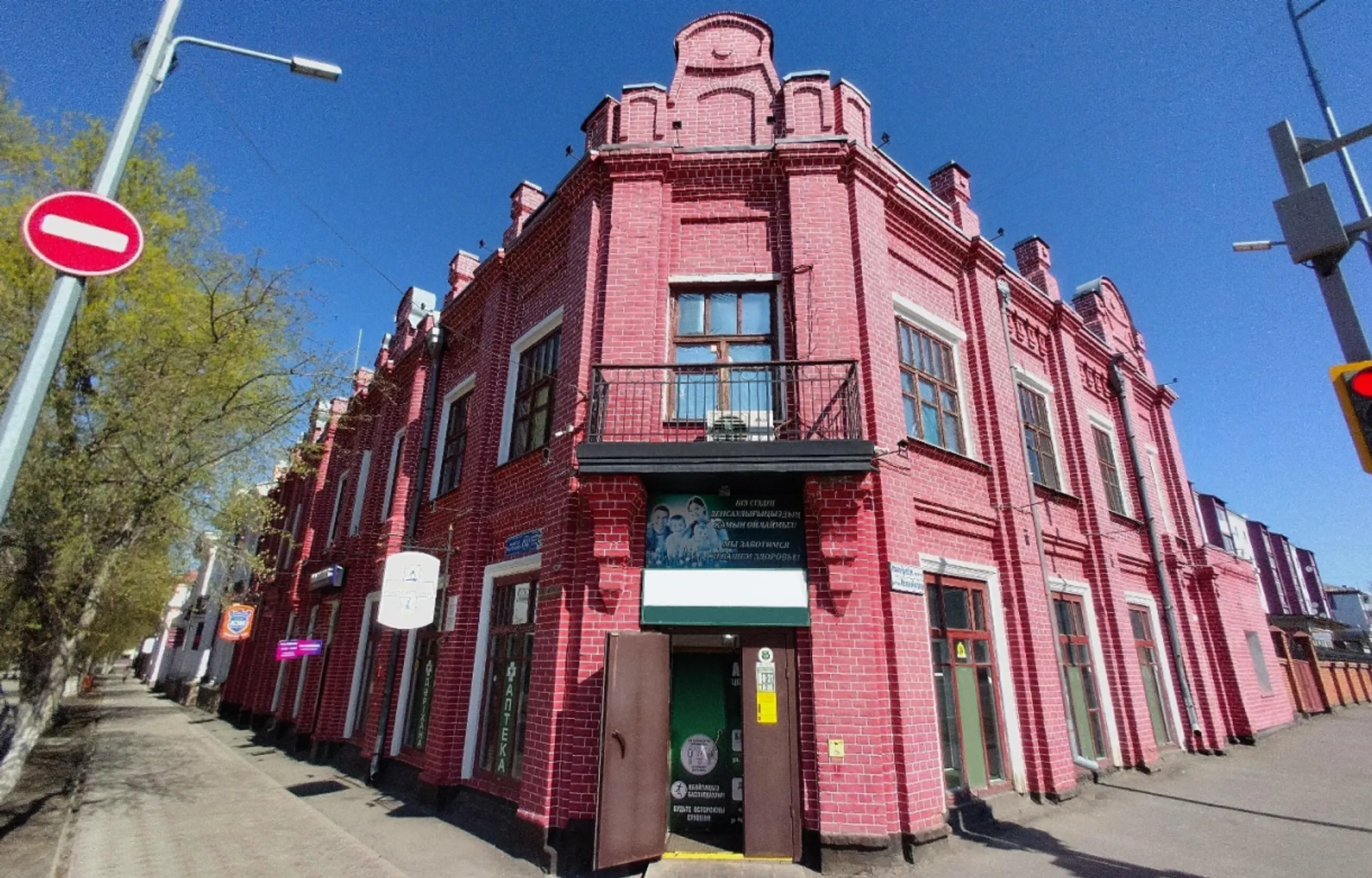 The picturesque promenade along Kazakhstan Constitution Street showcases the once-beating heart of the old city, as many of Petropavl's merchant houses are situated either directly along this street or in its immediate vicinity, contributing to the distinctive brick-red charm of Siberian Baroque that defines the locale with a tinge of the 19th century Europe.
Yangurazov merchant house – Ulyanov Street 68
House of merchants Brothers Ovsyannikov and A. Ganshin – Alexander Pushkin Street 61
Kazantsev merchant house – Kazakhstan Constitution Street 4
Cheremisinov merchant house – Kazakhstan Constitution Street 12
Mukhamedyarov merchant house – Kazakhstanskaya Pravda Street 94A
Chukanov merchant house – Kazakhstan Constitution Street 20
Shafeyev merchant house – Kazakhstan Constitution Street 24
Izmaylov merchant house – Zhambyl Zhabayev Street 166
By train from Astana – Nurly Zhol train station tickets are priced at ₸3,510–₸11,427
By plane from the Astana International Airport tickets are priced at ₸12,000
By bus from the Saparzhay bus station in Astana, tickets are priced at ₸5,500
Booking a hotel room in Petropavl could cost you anywhere from ₸13,100 to ₸34,500 per day or more, depending on the lodgings.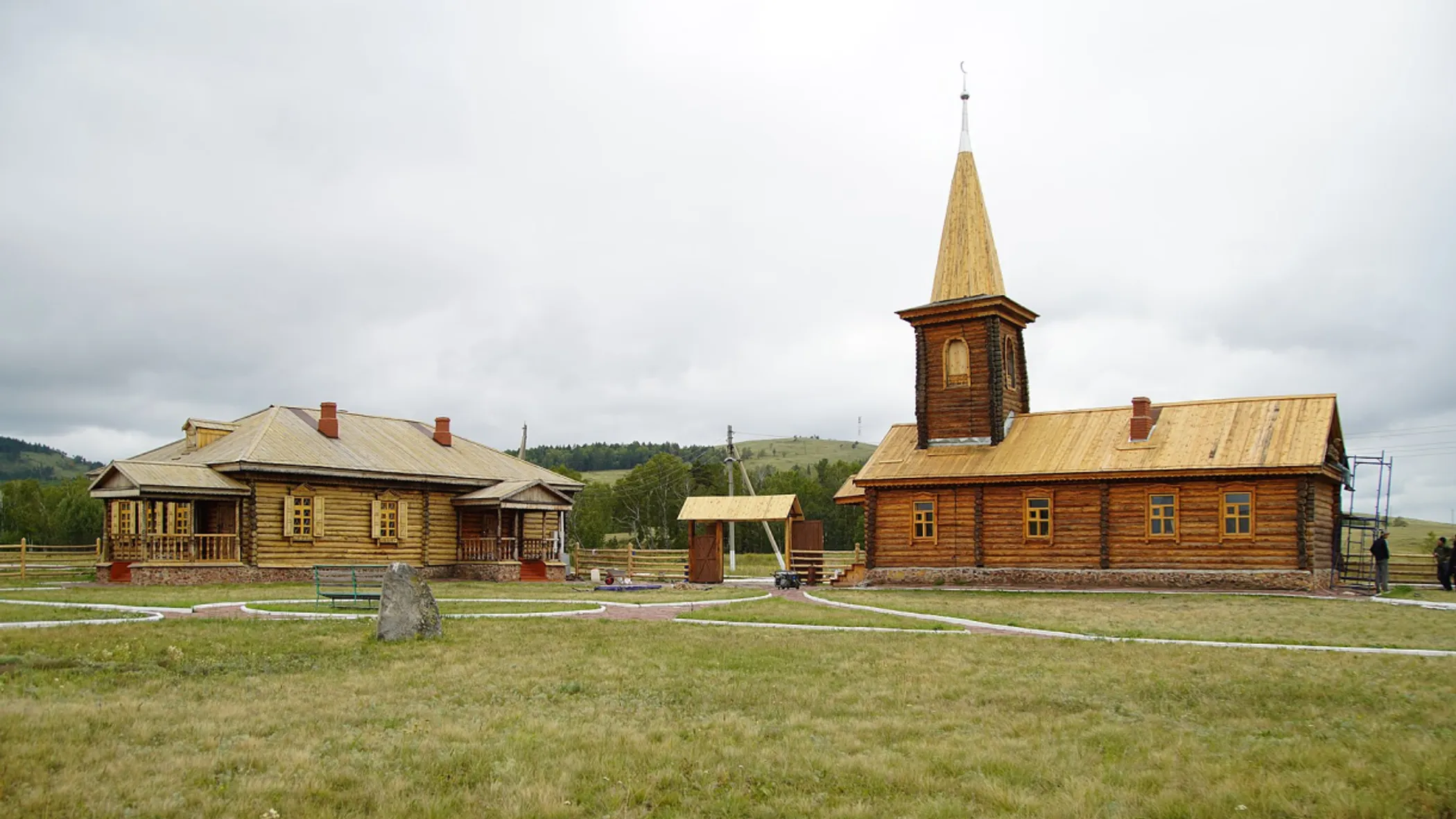 Ayganym Manor
The Valikhanov family estate named after Ayganym Khanym offers a unique glimpse into the past. It was on this vast expanse, marked by distinct Russian wooden architecture, that the famous Kazakh traveler and ethnographer Shokan Valikhanov spent his childhood. The estate served as a meeting point for Kazakh musicians, including renowned akyns like Azhar Zhurtybaykyzy and Birzhan-sal, and scientists the likes of Grigory Potanin.
Today, this historic site has been converted into a museum dedicated to the Valikhanov family, hosting exhibitions and displaying numerous artifacts from the past.
From Kokshetau, you'll need to take a two-hour drive via the R-232 highway and then switch to the R-235 at Saumalkol village. Continue along this road until you reach Kydymkol Lake. From there, you'll need to take the village road to reach Ayganym Manor.