Kazakhstan has one of the cheapest taxi fares in the world, according to the global cost of living database Numbeo, QazMonitor reports.
Numbeo recently published a ranking of the most expensive cab services in the world, where measurements were based on price per 1 km at the standard fare.
As of February 14, 2023, the lowest prices were recorded in Egypt ($0.16), followed by Pakistan ($0.19) and Belarus ($0.2).
Kazakhstan has the 19th cheapest taxi rate, according to the ranking, with $0.45 (₸201) per 1km at the standard fare.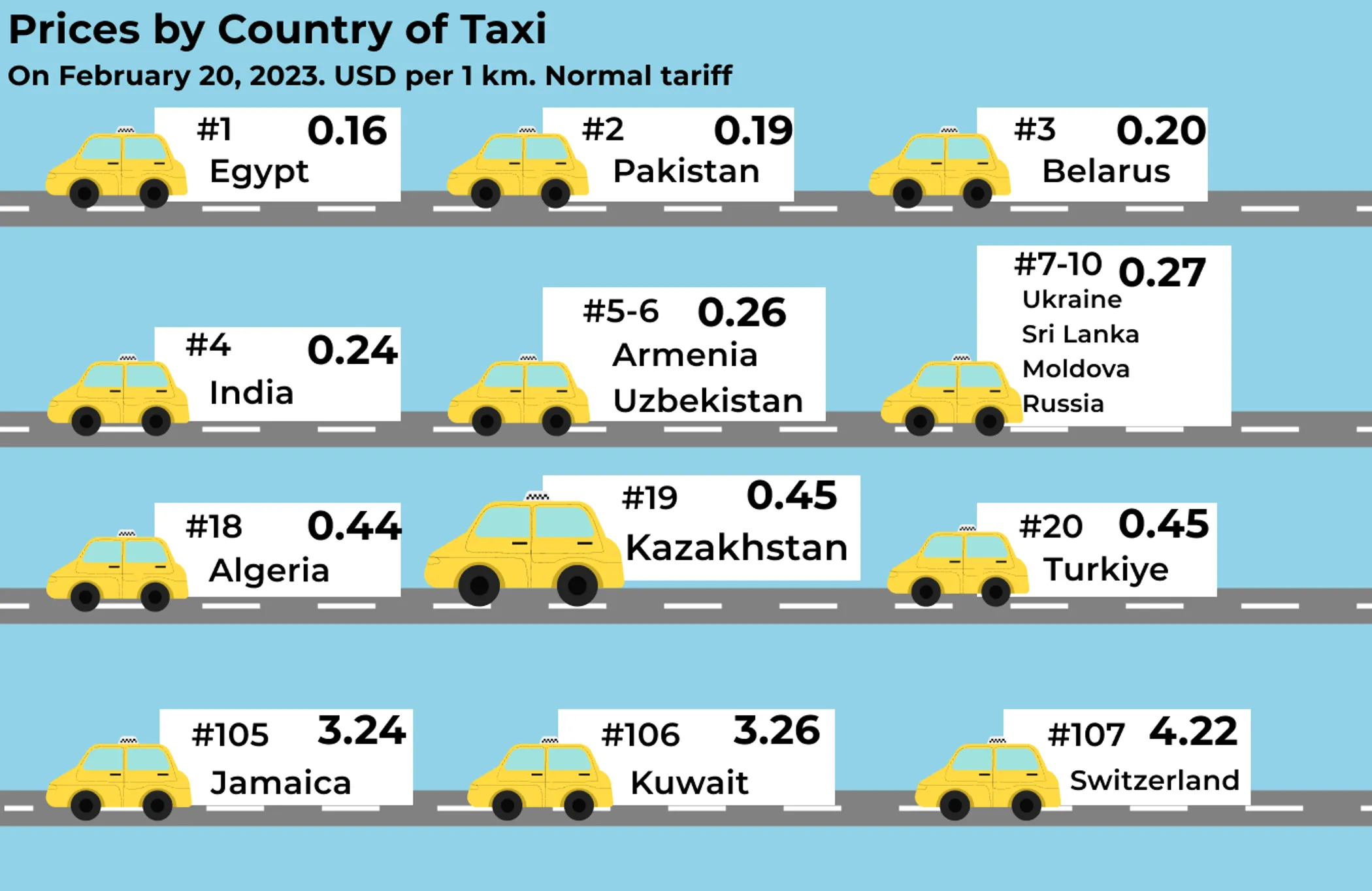 Among the CIS countries, the cheapest countries are Armenia and Uzbekistan ($0.26 each), Ukraine, Moldova, and Russia ($0.27 each). Cab services are more expensive in Kazakhstan and Azerbaijan, where cabs charge about $0.59 per 1km at the standard fare.
The top-3 countries with the highest prices were Switzerland ($4.25), Kuwait ($3.27) and Jamaica ($3.26).
The cost of cab rides increased 12.2% for the year at the end of January.
The highest price jump was recorded in the Atyrau region: 37.5% for the year. The Zhetysu experienced a 33% increase while the Abay region saw a 31.2% hike.
The smallest annual growth was recorded in the Akmola region with only 0.5%. In Karagandy, Turkistan, and Ulytau, prices remained at the same level as the year earlier.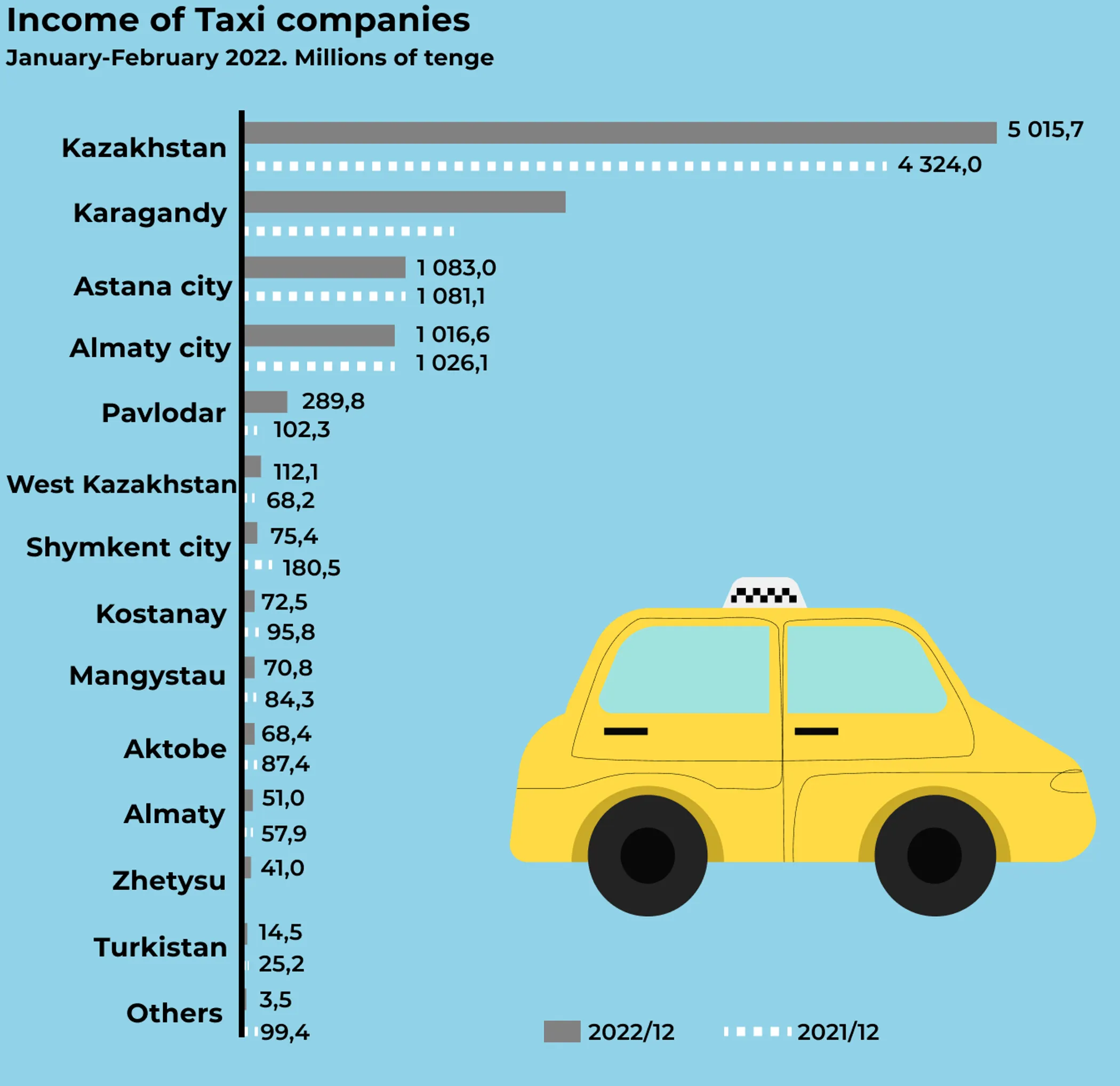 In January–December 2022, revenues of companies providing cab services in Kazakhstan increased in value by 16% for the year to ₸5 billion.
The highest figures were observed in the Karagandy region, where the income of taxi service companies reached ₸2.1 billion, plus 49.5% for the year. Astana (₸1.1 billion, plus 0.2%) and Almaty (₸1 billion, minus 0.9%) are also in the top three.
Cab services for this period were used by 2.4 billion passengers, 1.2% less than the previous year.