Kazakhstan is a vast country that boasts a range of biomes, from picturesque mountains to scorching deserts. In fact, the nature of our country is so diverse that QazMonitor found five sites you could easily mistake for another country.
To test our readers, we have prepared five pairs of photos with one taken in Kazakhstan and the other in another country. All you have to do is guess which one was taken in Kazakhstan. Can you get all of them right?
Burabay or Interlaken, Switzerland?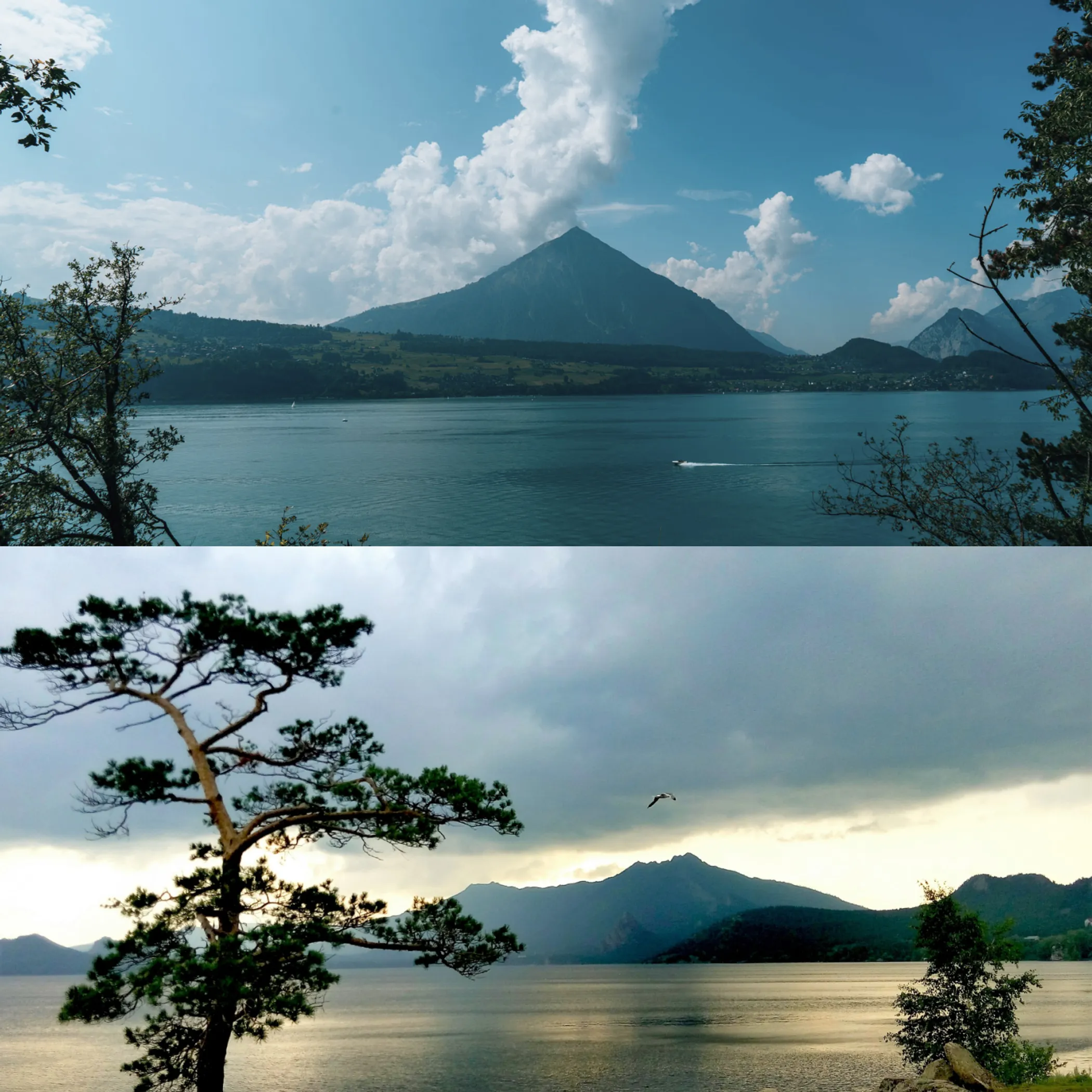 The most talked-about 'lookalikes' are the landscapes of Burabay and Switzerland. Burabay National Park is flooded with vacationers almost all year round, making it one of the most popular travel destinations in the country. And there is a lot to see: a resort conveniently located by the lake, the forest, Okzhetpes mountain, and the mysterious Zhumbaktas. The 'little Switzerland of Kazakhstan' is the bottom photo, and the top photo was taken near the Swiss resort town of Interlaken.
Pink Lake of Kobeituz or Hutt Lagoon, Australia?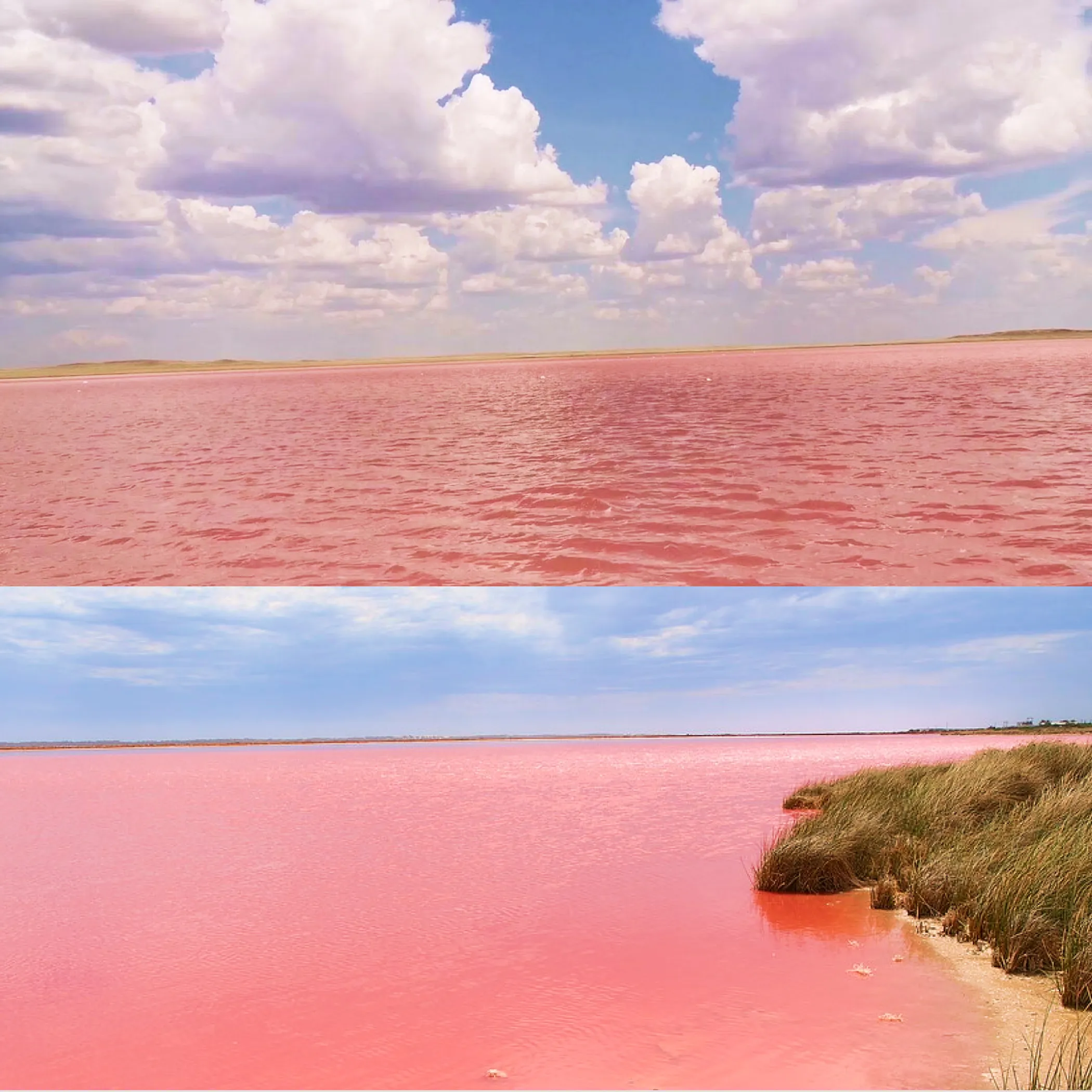 The salt lake of Kobeituz in Akmola region became a trendy place in recent years thanks to social media. The lake's salmon-pink color is caused by a specific kind of algae called Dunaliella salina. If you chose the top picture for Kobeituz, you guessed it right. The bottom one was taken at Hutt Lagoon in Australia (the culprit is the very same Dunaliella salina).
Lake Kaindy or Blue Pond, Japan?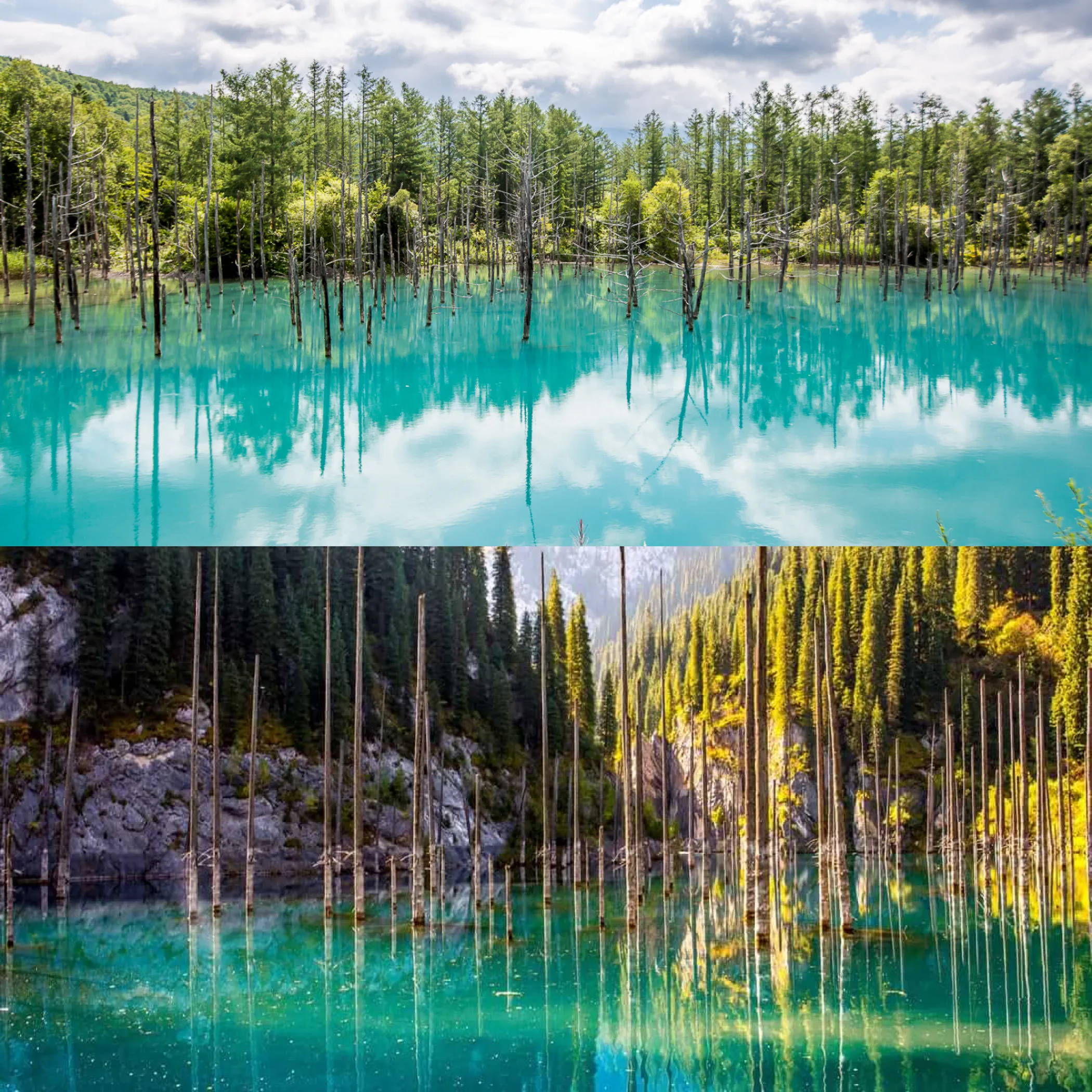 The lake of birch trees, Kaindy in Kolsay Lakes National Park, is mezmerizing for its 'sunken forest' of spruces. French Connection Films even dedicated a documentary episode to exploring the world hiding below the lake surface. Kaindy Lake is the bottom picture; the one on top is the man-made Blue Pond in Hokkaido, Japan.
Betpaqdala or Canterbury Steppe, New Zealand?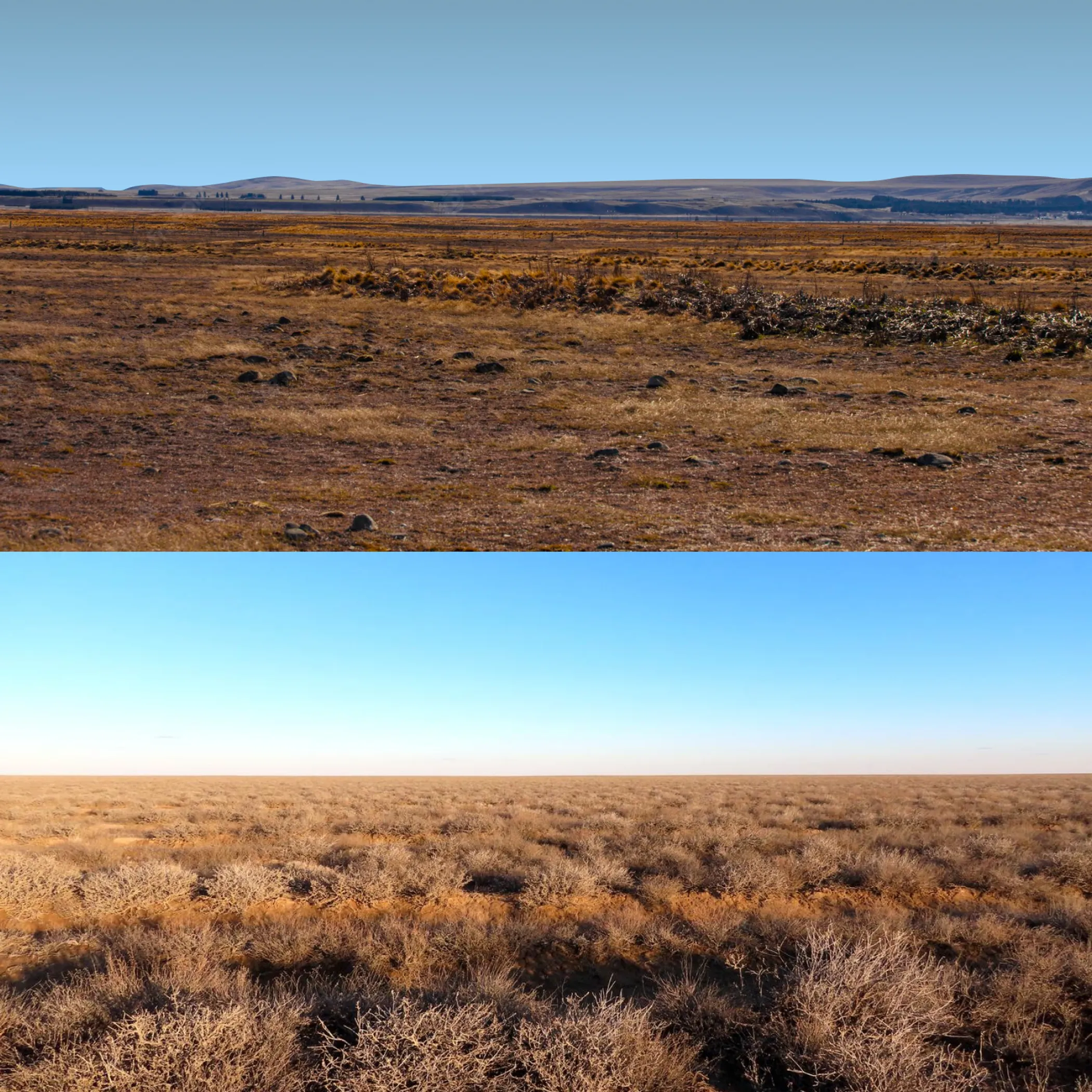 Kazakhstan is synonymous with the Great Steppe, and one of the images above portrays the steppe area in the desert region of Betpaqdala. Despite the very modest vegetation, the area is famous for saigaks. 'The Hungry Steppe' may not be a popular touristic destination, but Lake Balkhash located in the east certainly is. Betpaqdala is the bottom picture, and the top one is its lookalike in New Zealand.
Charyn Canyon or Glen Canyon, US?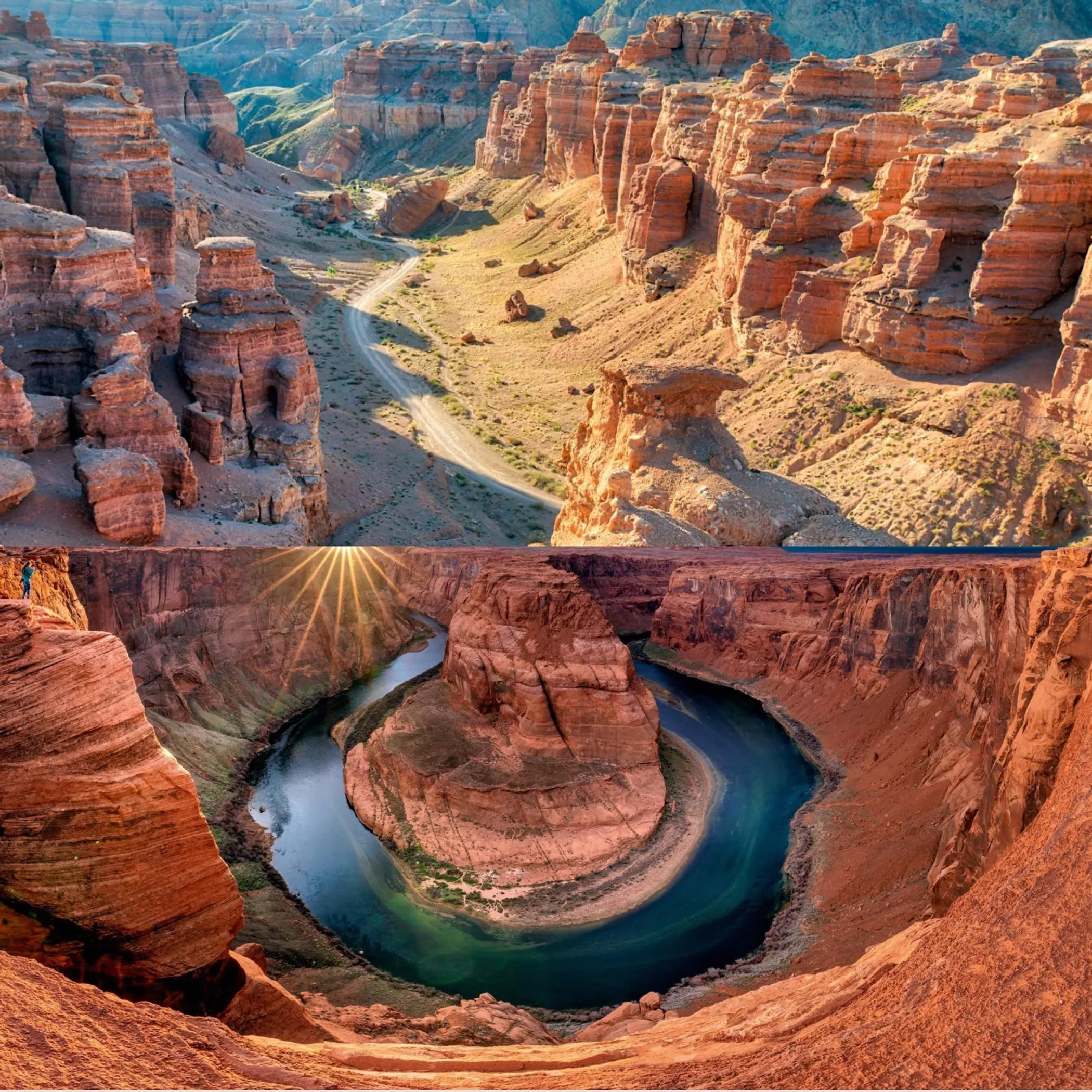 Almaty is surrounded by a plethora of picturesque biomes, and the 150-kilometer-long Charyn Canyon is one of them. If you plan to visit, definitely check out the Valley of Castles and the Ash-Tree Grove located in Charyn National park (UNESCO site). Charyn Canyon is one the most popular tourist landmarks in Kazakhstan, with nearly 50 thousand visitors recorded this year. Don't believe us? See the photo on top! The bottom one is Glen Canyon in the U.S.