Imagine buying a digital image of a Red Book bird that can save a real bird in Kazakhstan. This can happen sooner than you think. Kazakh company Obscura is working on an NFT art project called "Birds of Prey", which will allow anyone around the globe to contribute to preserving our natural heritage. Maxat Bekes, who co-founded the company with Gleb Abdullin and Timur Balbayev, provided QazMonitor with some comments on exciting plans to save the bird on our country flag.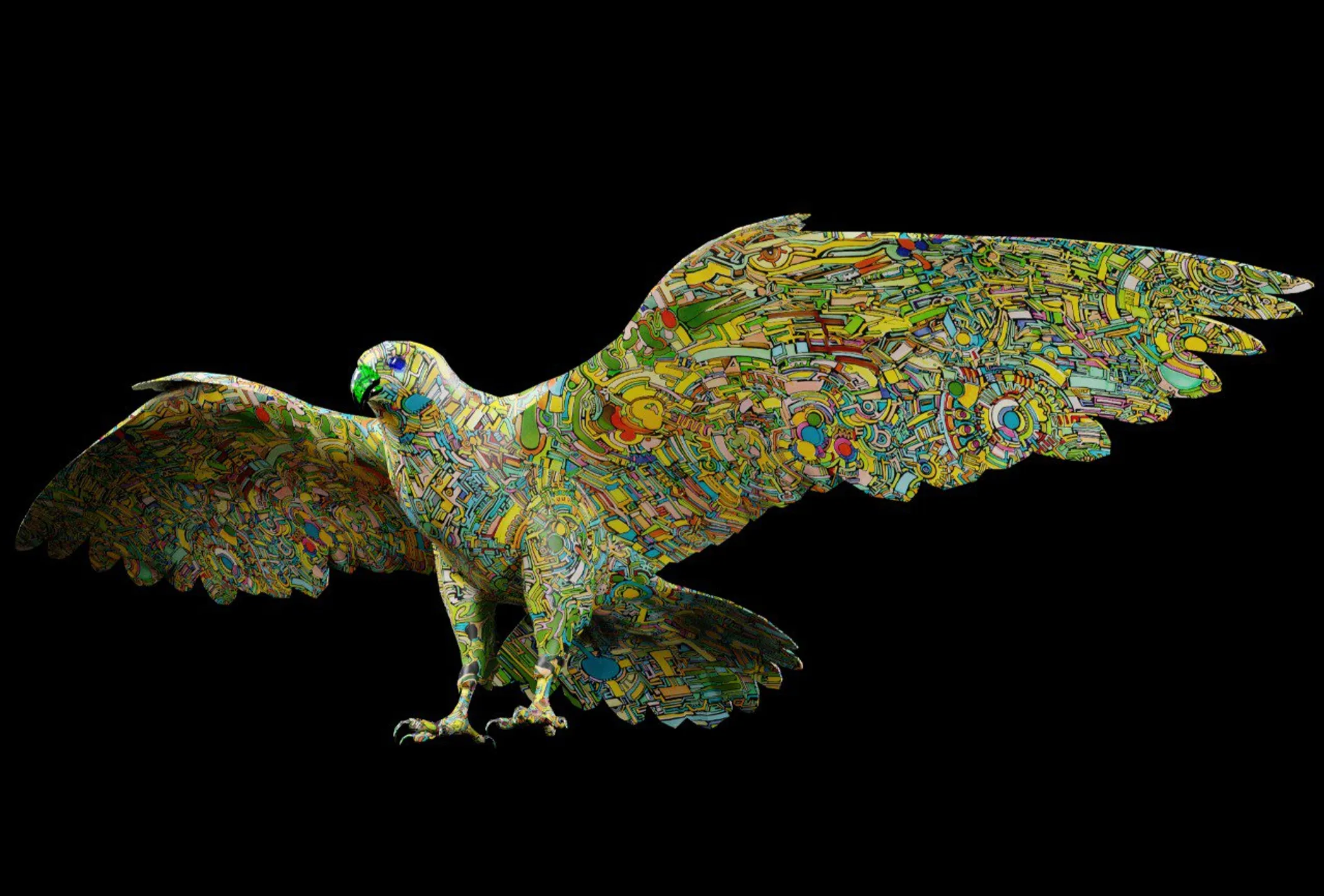 Virtual nestling, real money
Bekes reported that Obscura is about to drop a collection of 800 NFTs with animated bird eggs. 30% of the NFT sales will be donated to the "Sunkar" golden eagle nursery based about 10 km away from Almaty. The sum of 10 NFT purchases will support one real bird of prey. After four months, the birds will be set free in the wild. The special moment of releasing the birds will be recorded on video and converted into NFT.
Catch 'em before they hatch
You've bought an egg, what's next? The company is still deciding. Ideally, you will buy an egg for the price of 0.5 ETH [a digital currency worth nearly $1,350 as of May 6, 2022], and wait for a cute baby bird to hatch four months later. Every bird will have a unique design — which determines how 'rare' it is. The more different your baby bird is from the others in the collection, the higher its value will be for collectors. The masterminds behind the birds are Kazakhstani artists Alpamys Batyrov and Iskander Kupiyarov, as well as 40 other artists-contributors.
Obscura may drop another collection of baby birds, but those hatched from the original eggs will definitely be special as every purchase brings us one step closer to saving the eagles.
"Golden eagles, saker falcons, vultures and other birds are on the verge of extinction and are included in the Red Book [list of rare and endangered plants and animals]. The golden eagle is one of the symbols of Kazakhstan and represents freedom and independence. It should be made impossible for this bird to disappear."
Maxat Bekes
Flying even higher
The "Birds of Prey" project is already supported by global and local public organizations. In March of 2022, there was a successful meeting with the leadership of Crypto Oasis in UAE (the largest blockchain startup ecosystem in the Middle East), where agreements were reached on mutual cooperation.
The birds might even appear in a popular VR-game called Aquilla Bird Flight Simulator, as Obscura is negotiating with Graeme Scott, the game developer. The company behind the game also supports charity funds on saving birds of prey. Kazakh NFT-birds in VR? Yes, please!
"The mission of Obscura is to preserve the heritage of the Kazakh people and, in particular, the bird depicted on the flag of Kazakhstan."
Maxat Bekes