Alibek Kozhageldiyev is well-known in the domestic film industry as the visual architect behind many famous cinematographies in Kazakhstan, from music videos for Yenlik and Jah Khalib to advertisements. His latest stint was creating the storyboard for Aisultan Seitov's 2022 film "Qash", which received critical acclaim, especially for its single-takes and sequences that maintained a strong grip on the horror-filled suspense.
QazMonitor asked the storyboard artist about the process of visualizing stories on paper before the cameras start rolling. "We help draw out the director's vision," he described his work in the interview. He explained how he got into storyboarding, which is often compared to comic book illustrations, and how to differentiate the two.
Film memo
There are many areas of responsibility on the set for both the director and the film crew. You could just get overwhelmed and forget the ideas you had in your head, so a storyboard is a memo for everyone involved.
Roughly speaking, storyboards are comic panels that live by cinematic laws and rules.
How did you become interested in it?
This was a hobby of mine even before I learned to write. I have been drawing comics since the age of five. I would illustrate text bubbles, but since I couldn't write it was just random letters that I imagined as dialogues.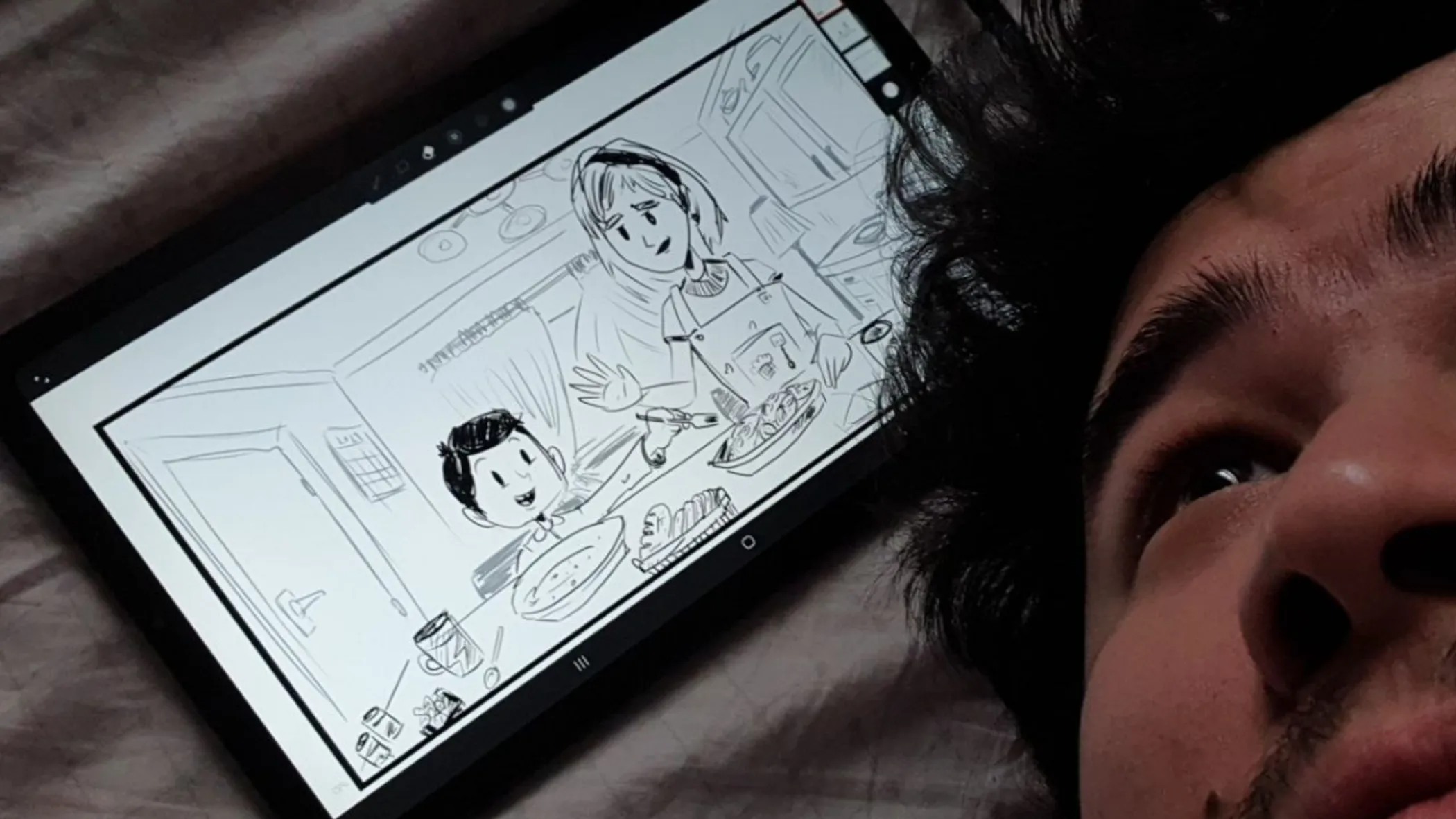 In 2014-2015, a director came up to me saying he needed a storyboarder, and I was like, "What's that?" We did two or three scenes from the movie, and I realized that it was just like comic books, and I got the hang of it fast. Over the years, I developed a certain style that was easier to understand for the whole crew, especially the cameramen.
Did you have to give up certain choices that worked in comics but not for storyboards?
In comic books, physics and anatomy are distorted and they don't match reality. I've probably given up all the amplifications that are necessary for comic books due to the lack of sounds. You have to bring in emotion and perspective by all means possible. In storyboards, you don't need any of that – it's enough to draw where the person is, what's behind them, and where the camera moves or whether it moves at all.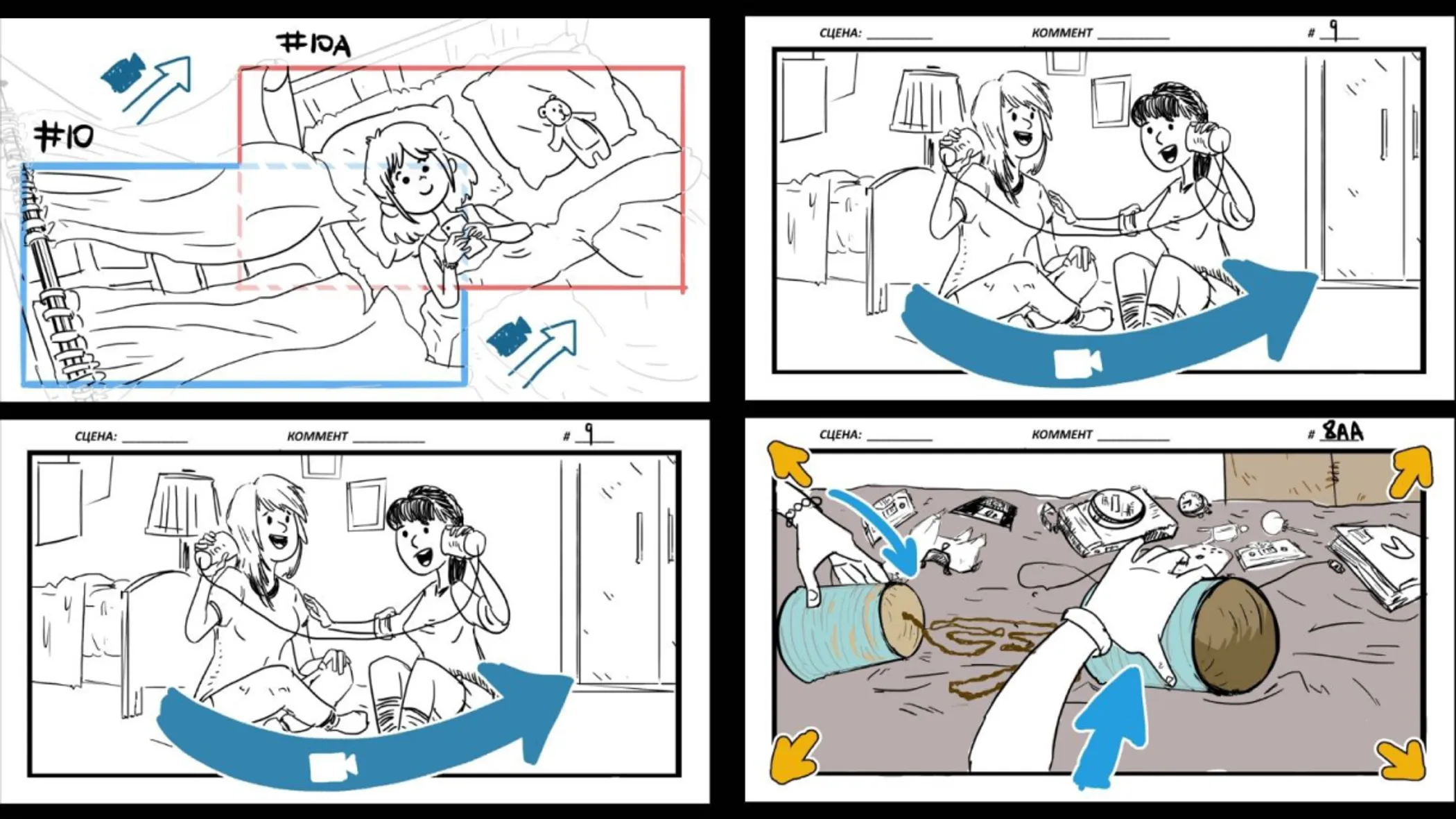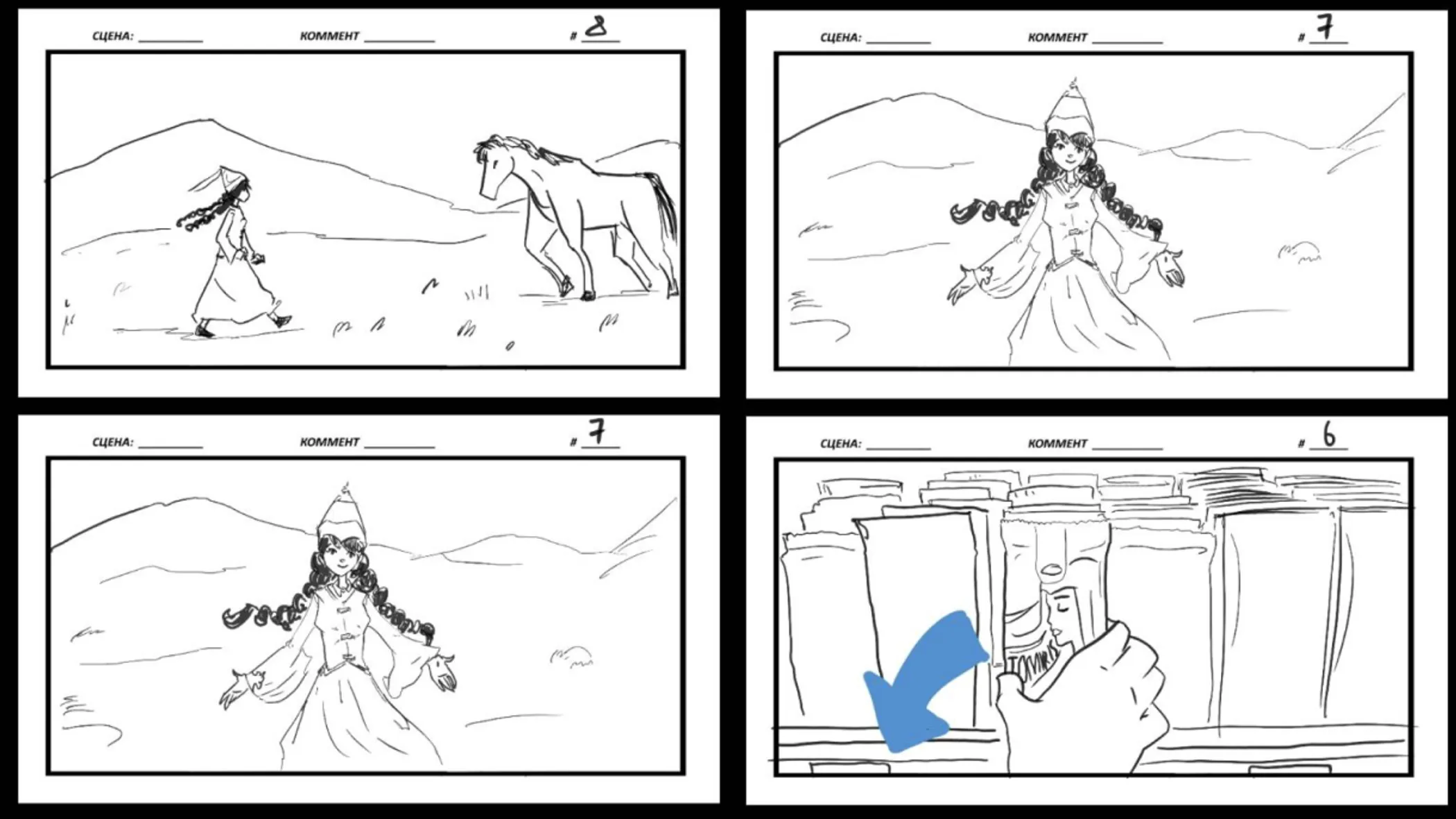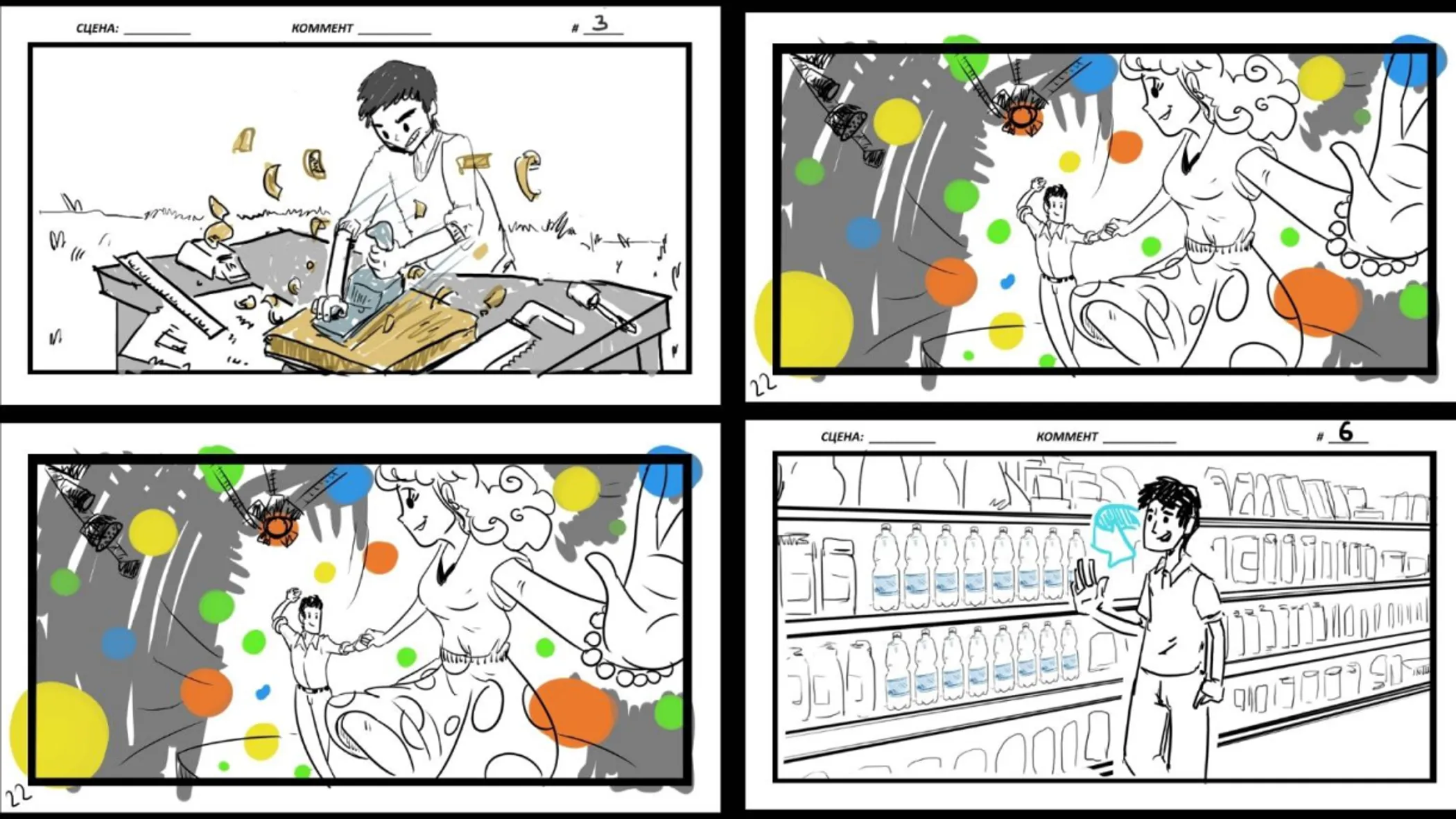 Kazakhstan's film industry
Is storyboarding a common job in our film industry?
In the few years that I've been doing this, I've seen a demand for my line of work. It used to be that the Kazakh industry consisted of directors, who kept everything in their heads and made only a floor plan [of the scene] – a memo for the crew with the dots indicating who's standing where and such. But for young filmmakers who studied in Hollywood, it's the foundation.
The problem with our industry is that there are a lot of artists, but just a few of them know how to do it, and those who do realize they're not into it. But since I'm into comic books and I have this big, big appreciation for cinema, I'm comfortable in this environment.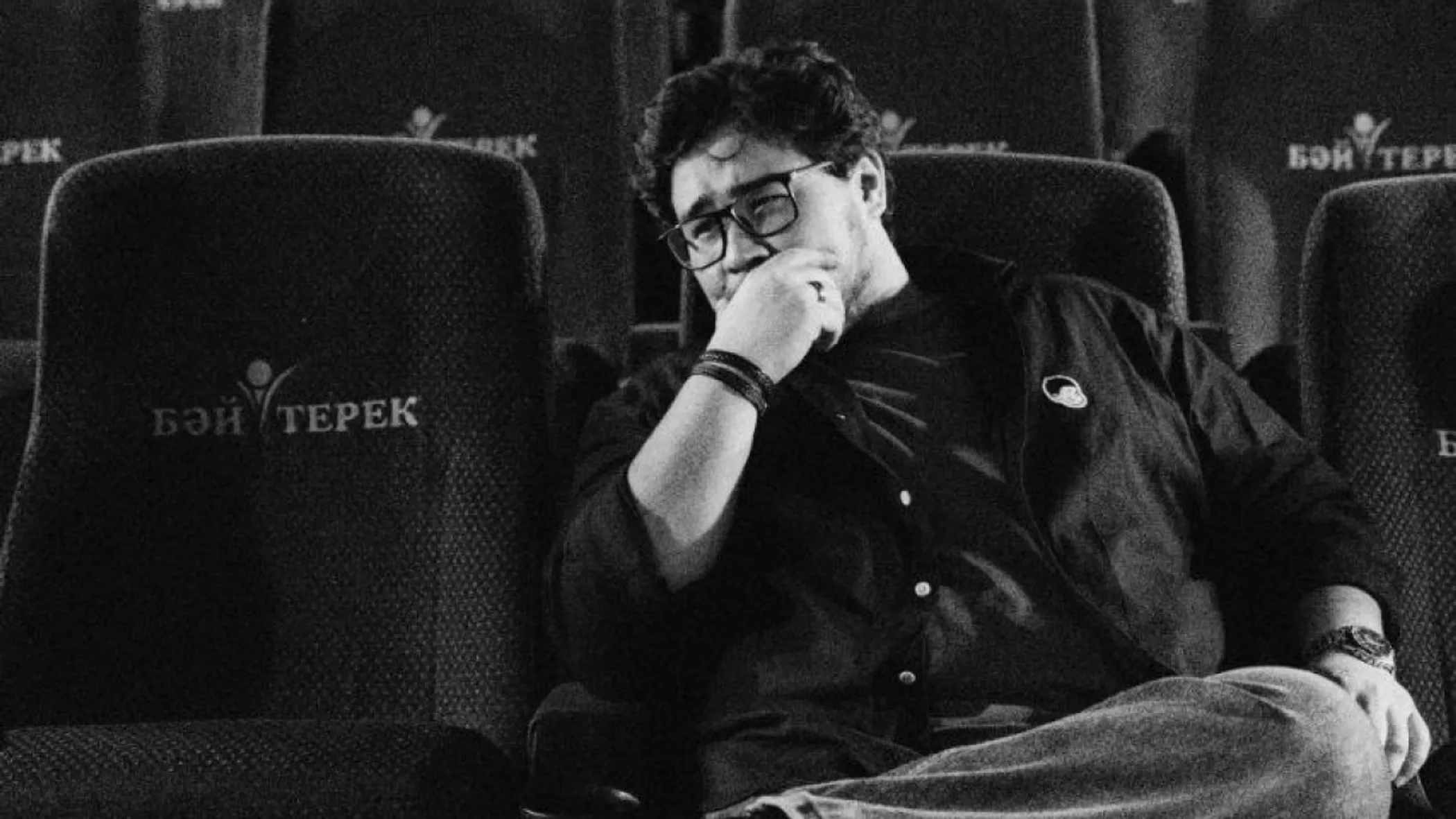 I love the hustle and bustle that goes on in the pre-production phase. It's like going to summer camp where you're on the same team, practicing every day, and when the season ends, you go your separate ways.
Sticks that tell a story
How does the process usually go?
It usually consists of a storyboard artist and a director, and if the movie is intended to be visually intensive, then at this stage they invite a cameraman. If it's a production of a big movie, there's also a producer walking around saying: "You know, we don't have the equipment for that!"
Brainstorming takes, like, 60% of the whole process because there are few instances when the director just goes, "Here's your reference". And there's, say, a frame from another movie.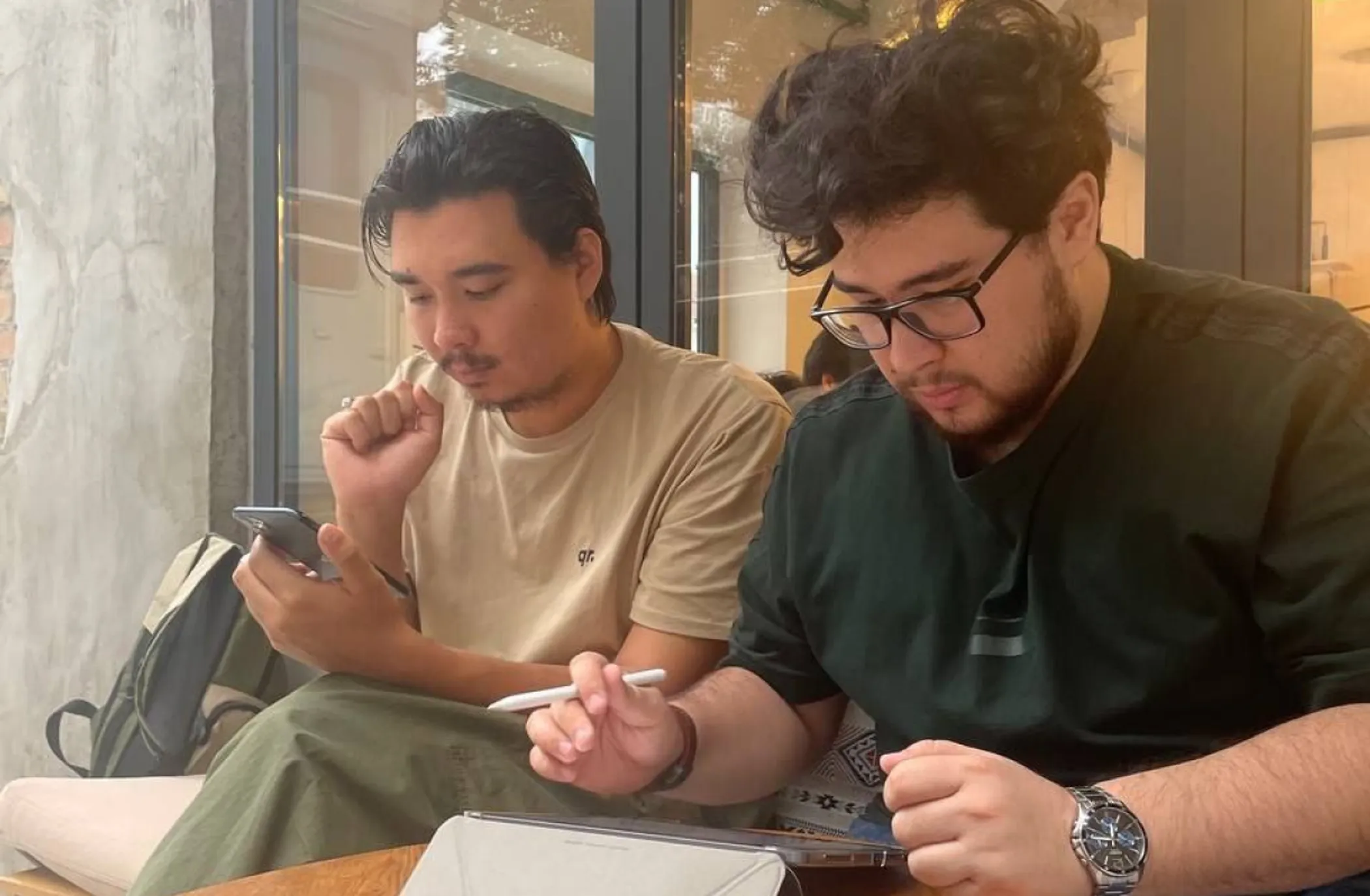 Often, the storyboard artist helps the director put on paper whatever he or she has in mind. Though, they have to figure out the gist first and then draw it out for the rest of the crew.
There are also examples when the director is the storyboarder themselves, like Parasite's director Bong Joon-ho. He has an entire book with all of his storyboards. They look like they could've been drawn by a five-year-old. It has, like, circles, little sticks, and pickles. But it all makes sense! You look at those storyboards and everything is crystal clear.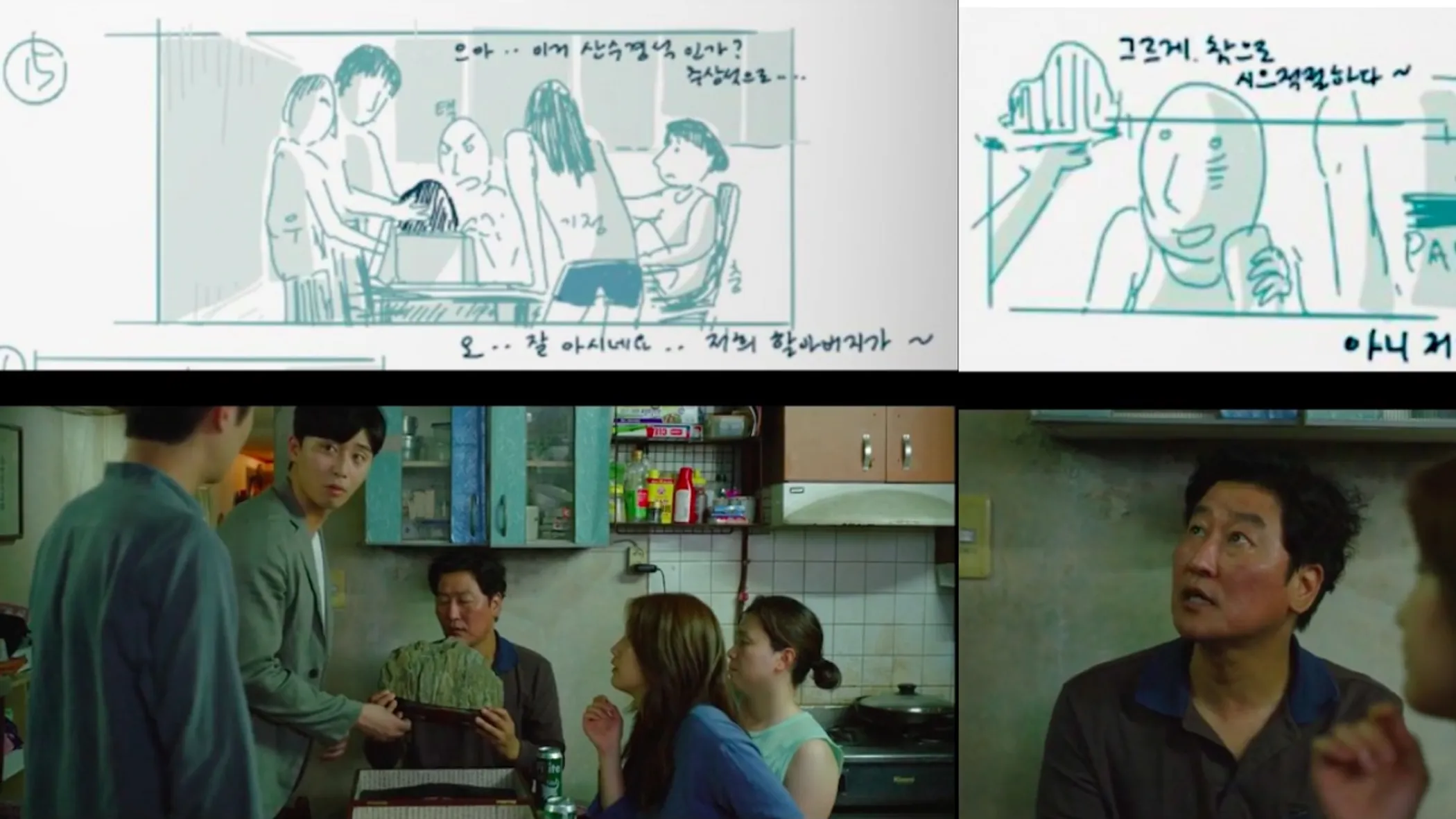 I try to come up with different ideas [for the scenes], and if there's something that I don't like, I go, "There's this scene and it doesn't really add up with the next one, so how about this?" One thing that comes to mind is when I commented on a thing and we've decided to change the scene because of that.
When a director finds that I'm up to it, they say, "Let's sit and think on it". It's what I appreciate the most about my work: when we can tweak things in the pre-production phase so that the movie comes out without mistakes.