Astana hosted the 5th Session of the Joint Interministerial Committee for Economic and Technological Cooperation between Kazakhstan and Greece on Wednesday, October 19, QazMonitor reports citing the press service of the Ministry of Culture and Sports.
The Kazakh side was led by Vice Minister of Culture and Sports Yerzhan Yerkimbayev. The Greek delegation was headed by Deputy Minister of Foreign Affairs Kostas Fragogiannis.
The meeting this year coincides with the 30th anniversary of the establishment of diplomatic relations between Greece and Kazakhstan, which was celebrated on October 6, representing a strong mutual commitment to developing bilateral economic relations and trade.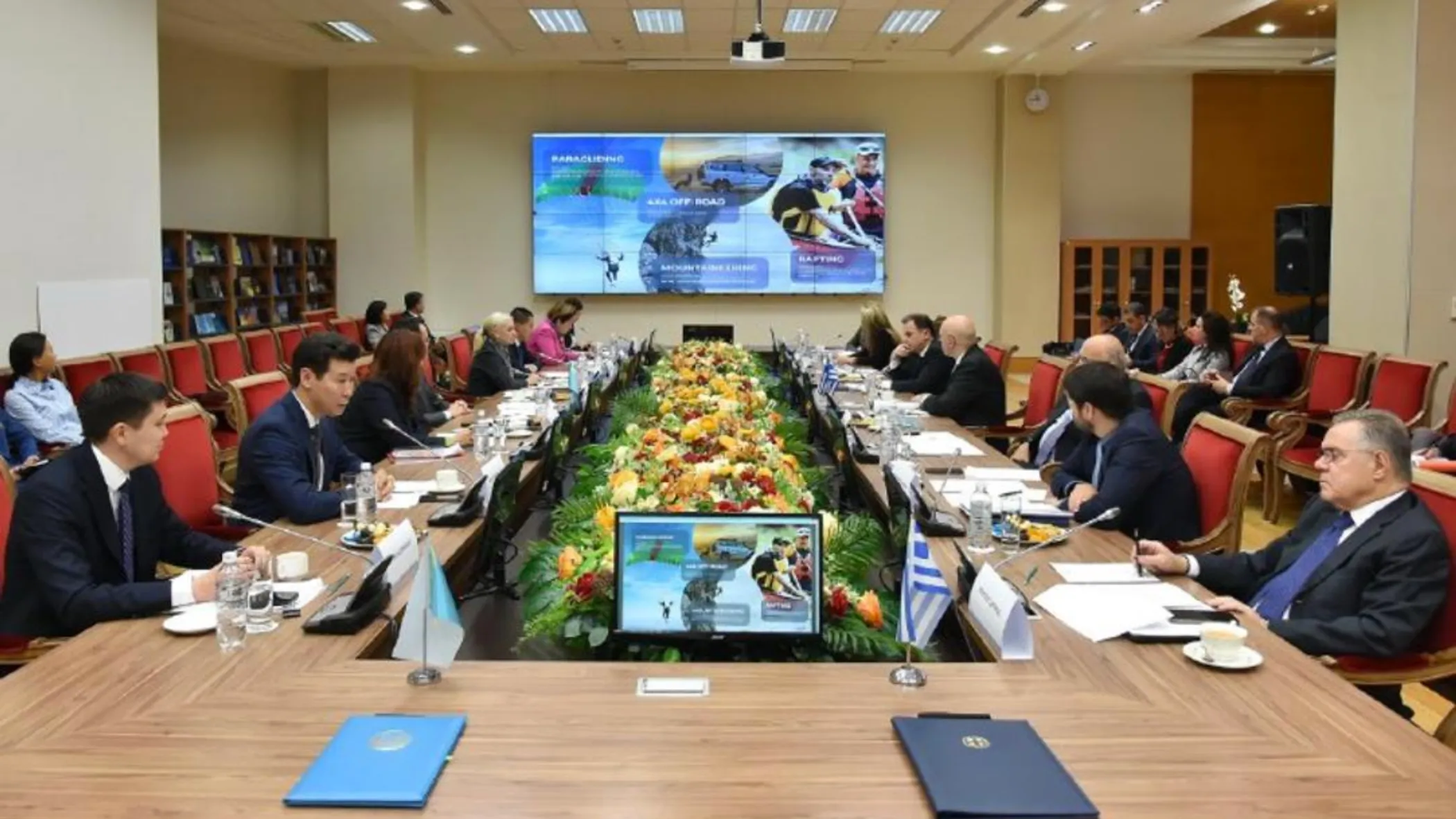 A wide range of issues regarding trade, economic, cultural and humanitarian cooperation was discussed during the meeting. Yerkimbayev highlighted that the presence of around 50 companies with Greek participation in Kazakhstan is the most compelling evidence of the countries' success in bilateral cooperation.
As a result of the discussion, the parties welcomed the launch of flights between the two countries by Air Astana and agreed to sign an intergovernmental agreement on air communication.