According to the analysts at Finprom, Kazakhstan was ranked 28th among the 193 countries monitored by the UN in terms of E-Government development, QazMonitor reports.
The country's position was calculated using the E-Government Development Index (EGDI), which takes into account the provision of online services, telecommunications, and human capacity. The index also considers the accessibility to infrastructure, the general level of education among the populace, and the country's efforts in improving access to digital services and public engagement.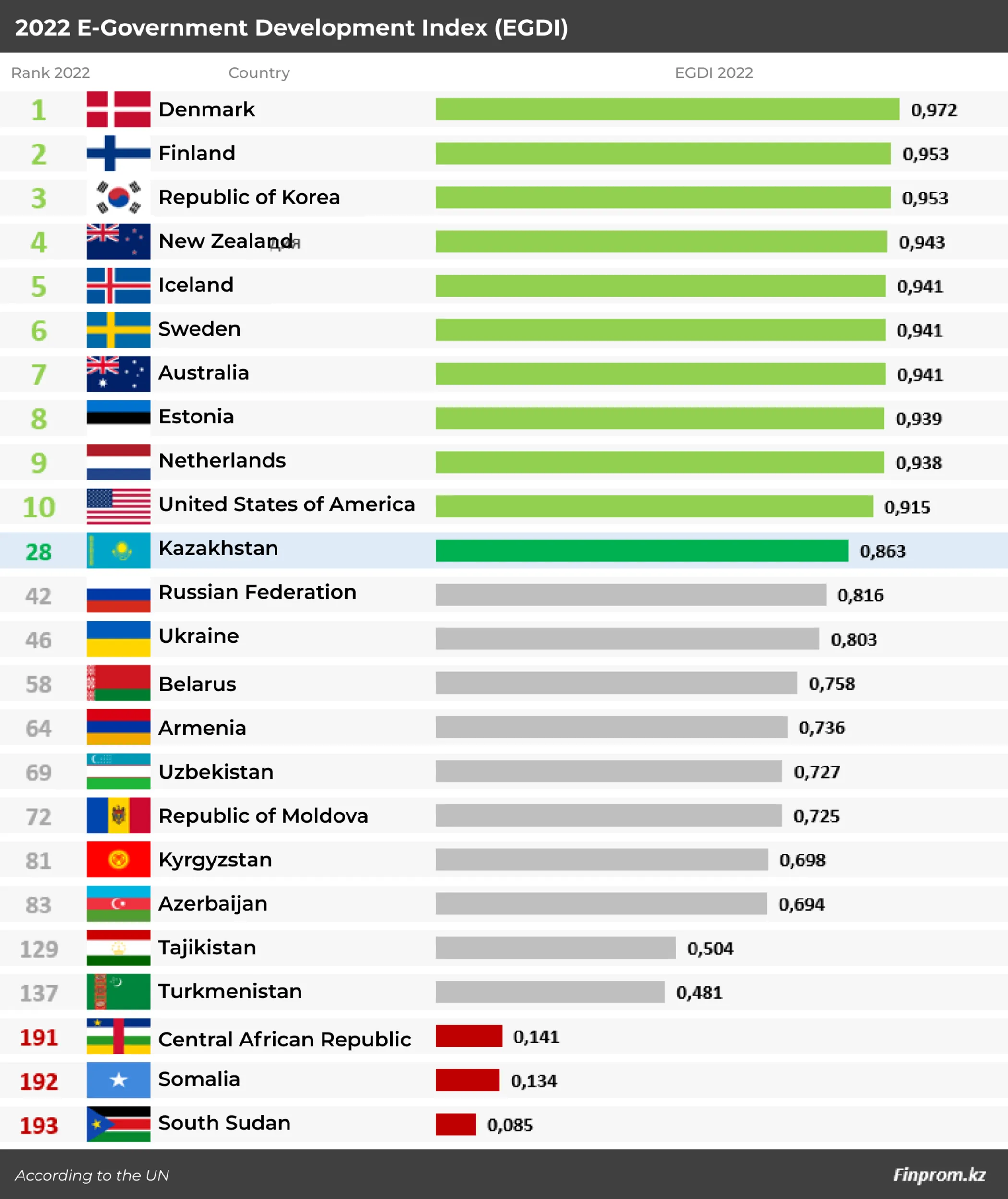 Kazakhstan improved its ranking by one position from 2019. According to the EGDI, the country scored 0.86 points, putting it ahead of its neighbors and numerous developed countries such as Canada, Italy, Belgium, and others.
The country also was ranked 15th in the E-Participation Index (EPI) which reflects citizens' access to public information, discussion of government policies and services, and engagement through collaborative decision-making regarding said policies and services and the way they are delivered.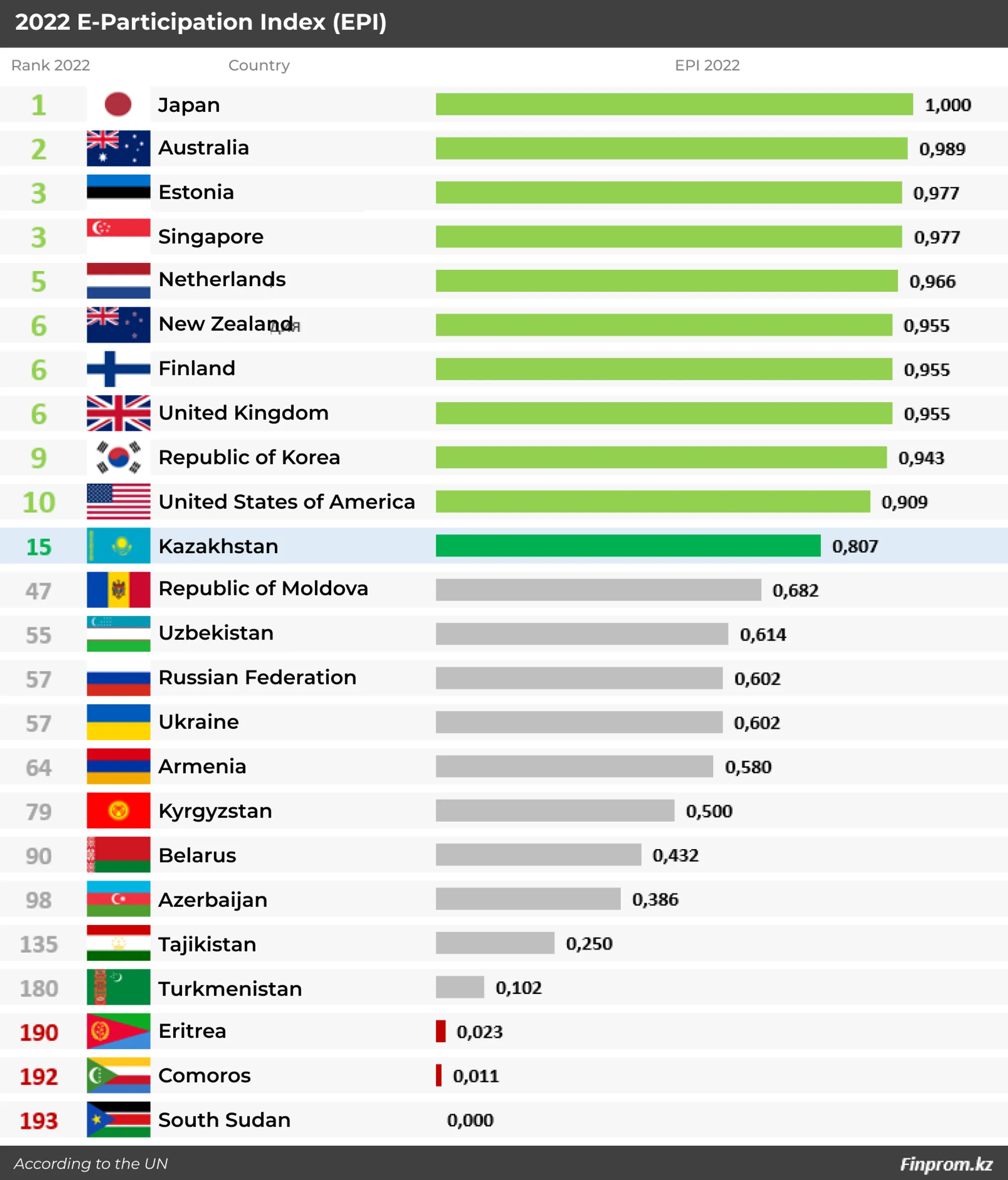 According to the Digital Intelligence Index, Kazakhstan is considered to be one of the most promising countries for further development of digital prosperity. Kazakh residents directly benefit from this since 9 out of 10 public services are digitized and can be accessed either through the official portal of Egov.kz or via complimentary applications provided by large companies. Citizens also have access to pension assets in Enpf.kz or medical services in Damumed.
The level of digital skills ranking among 134 countries puts Kazakhstan in 43rd place, indicating fairly high rates of reliability, sustainability, and responsiveness of the country's existing digital technologies.
The country needs to facilitate high Internet speed to adequately operate its digital services and, according to Speedtest Global Index, in August 2022, the median mobile Internet speed in Kazakhstan was 22.1 Mbps, which is 11.4% higher than a year earlier.
For comparison, in Russia, the median speed is 21.2 Mbps. Among Central Asian countries after Kazakhstan comes Kyrgyzstan with 20.2 Mbps, followed by Uzbekistan with 15.1 Mbps, then Tajikistan with 7.8 Mbps.