A new feature film about the Kazakh Famine of 1931-1933 commissioned by the Kazakh ministry of culture and sports has been completed, QazMonitor reports citing Kazakhfilm's press service.
The film, called Oliara, was shot by Hungarian director Tamás Tóth. The author of the script is Nurlan Sanzhar.
Kazakhfilm announced on Monday that the studio has finished recording the voiceover for Oliara. Bauyrzhan Kaptagai voiced the main character. The voice cast also includes Igor Lichadeev, Ulan Nusipali, Akbota Kaymakbaeva and many others.
Filming began in October 2021 and took place in the Almaty region. The final version is scheduled to be released in 2023.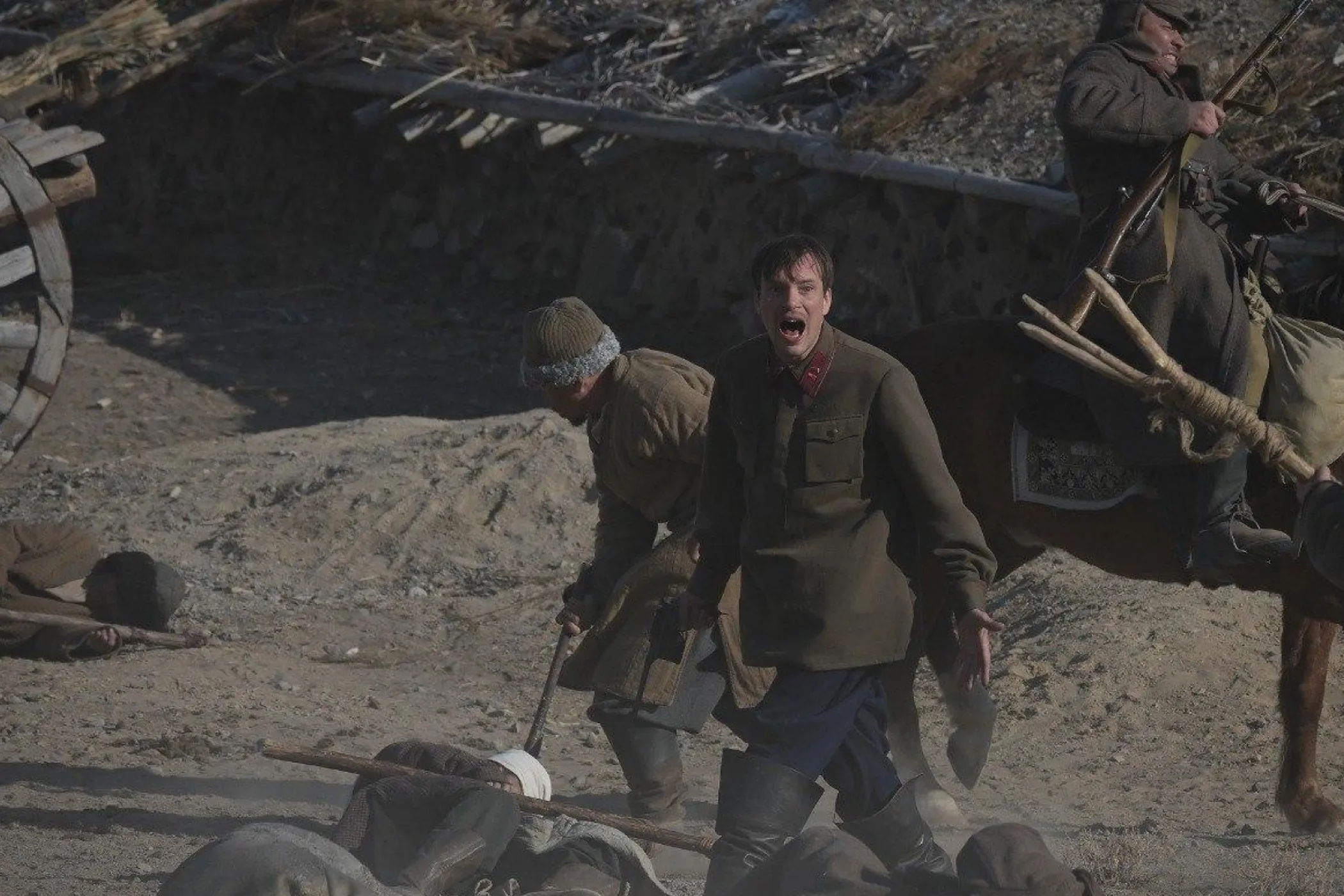 Oliara is set on depicting one of the darkest times in Kazakh history through a new perspective.
Istvan Magyar, a Hungarian man and member of the Communist International, is first sentenced to execution before being exiled to the Kazakh steppe to atone for his 'political crimes'. Istivan's views on the revolution start to change as he sees first-hand all the horrors of the famine and cruelty of the OGPU (Joint State Political Directorate). The man decides to rebel and finds like-minded people in the village of Kubabas. Together they attempt to put up a fight against the Red brutality.
The film stars well-known actors from both countries, such as Hungarian actor Peter Barnay and Kazakh actors Aldabek Shalbaev, Erzhan Nurimbet and others.