President Kassym-Jomart Tokayev's work visit to New York started with meetings with the heads of major American corporations and financial institutions to discuss investment opportunities in Kazakhstan, QazMonitor reports citing the presidential press service.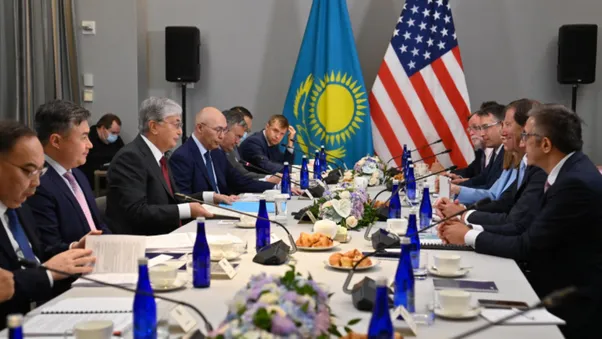 The visit program opened with a breakfast meeting with leaders of global financial institutions, including Citi, Goldman Sachs, JPMorgan Chase & Co., NASDAQ, S&P Global, Auerbach Grayson & Company LLP, Franklin Templeton, Brightlight Capital, AllianceBernstein, Jefferies Financial Group, Luxor Capital Group, Paine Schwartz Partners LLC, New Silk Road Forum, Robotti & Company Advisors, TPG Capital, and Grupo Los Grobo.
Tokayev talked about the large-scale political and economic reforms in Kazakhstan's economic and financial sectors. "What does this mean for businesses and financial institutions?" he said. "It means greater market access and transparency, and in general, new opportunities for the private sector and international partners."
In particular, Tokayev drew attention to the prospects of cooperation with the national welfare fund Samruk-Kazyna and special conditions for investors at Astana International Financial Center.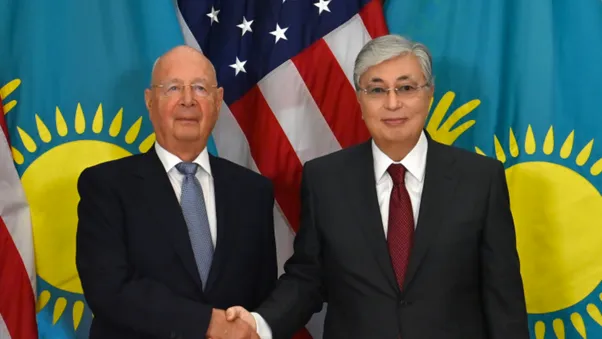 Tokayev also met with the heads of major U.S. companies representing energy, agriculture, industry, transportation, information technology, education, and other areas.
He spoke with the heads and representatives of Eurasia Group, Kazakh IT community Digital Nomads, World Economic Forum, EPAM Systems, Coursera, Microsoft, General Electric International Markets, Exxon Mobil, and Franklin Templeton.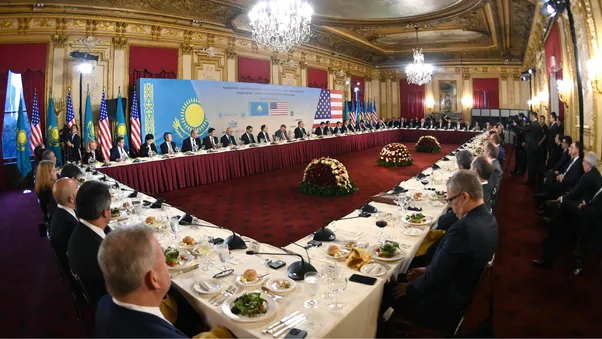 The series of discussions concluded with a roundtable on the subject of Kazakh-American investment cooperation with companies like: Chevron, ExxonMobil, Fluor, Shell USA, The Solar Turbines, S&P Global, Centrus Energy Corporation, Boeing, Amway, GE International Markets, Honeywell UOP, Philip Morris, Procter & Gamble, Baker Hughes, John Deere, Bechtel, Halliburton, Valmont, Champion Foods, PepsiCo, MasterCard, Citi, McLarty Associates, Macro-Advisory LTD, Private Equity Fund RCF, Brownstein Hyatt Farber Schreck, Greenenberg Traurig LLP, Microsoft, Coursera, StartX, EPAM, Wabtec Corporation, Zscaler, DoorDash, Amazon, Pfizer, Medtronic, and Netflix.
There, he expressed Kazakhstan's willingness to create a favorable environment for American enterprises as well as highlighted the partnership between the two countries in diverse sectors of the economy.
"My team has extensive experience in helping you attract investment, making it easier for your companies to do business in one of the region's fastest-growing economies. I hope that today's meeting will serve as a practical step in promoting trade, economic and investment cooperation, as well as further strengthening the strategic partnership between Kazakhstan and the United States," Tokayev said.