One of the squares in the central park of Astana will be named after Queen Elizabeth II, said chairman of the Senate Maulen Ashimbayev, QazMonitor reports with reference to the Senate's press service.
Ashimbayev paid a visit to the Queen's coffin at Westminster Hall on September 18, where he made an entry in the official book of condolences on behalf of the Republic of Kazakhstan.
In his entry, he wrote: "Elizabeth II was an outstanding leader and symbol of unity and resilience of the British nation, whose exceptional nobility, dignity, and achievements will continue to inspire millions of people around the world."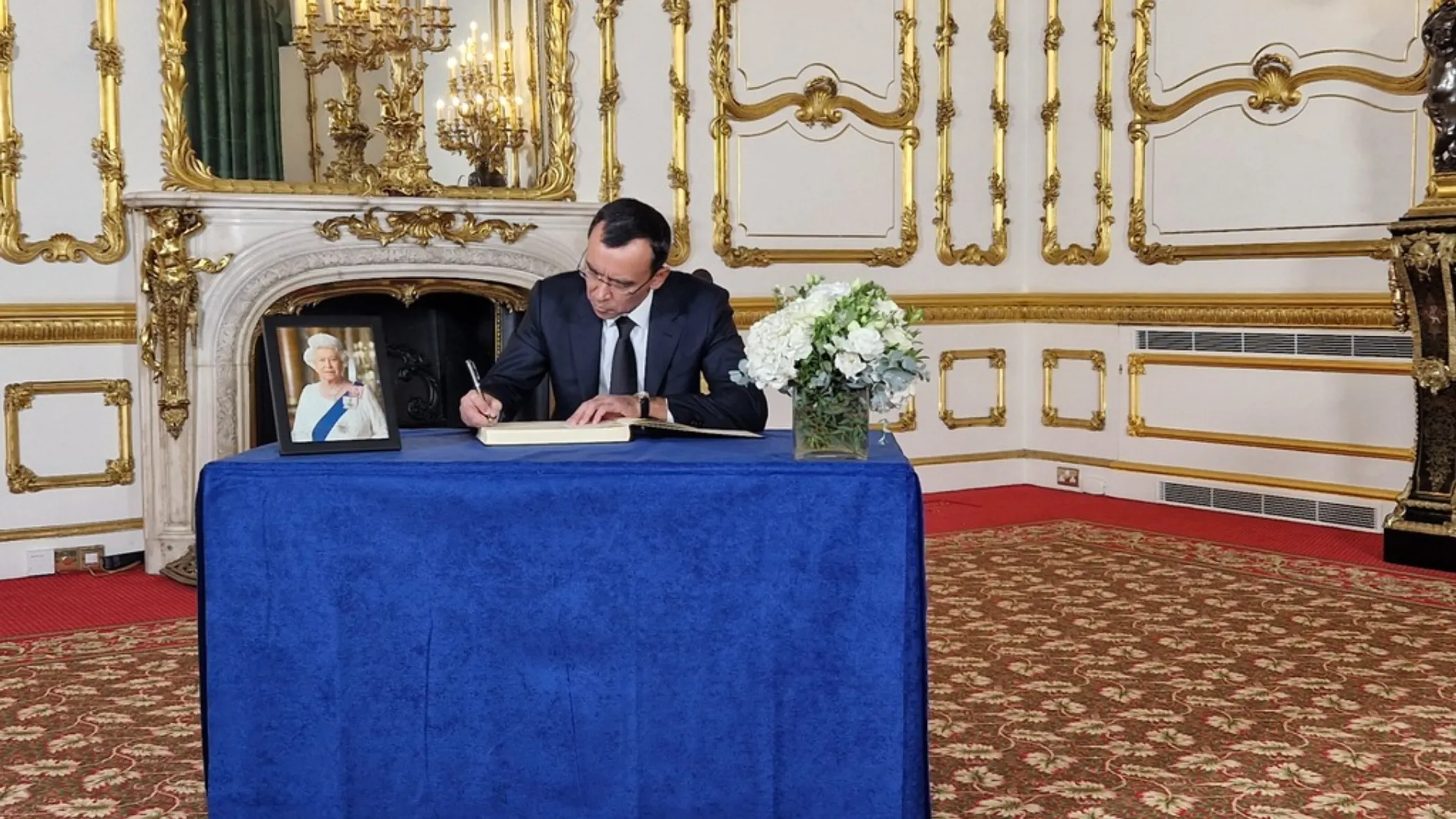 On the same day, the Senate chairman attended a funeral reception at Buckingham Palace where he spoke to King Charles III, expressing condolences on behalf of Tokayev. He also informed the King of the President's decision to name one of the squares in the central park of Astana in honor of the late Queen.
According to the Senate, the British monarch expressed his gratitude, having warmly recalled his visit to Kazakhstan in 1996 as crown prince, and conveyed his best wishes to the leaders and people of the Kazakh nation.