Samruk Energo and Power Construction Corporation of China established a new wind farm with a capacity of 60 MW in the Enbekshikazakh district of the Almaty region, QazMonitor reports with reference to the Central Communications Service (CCS).
The project, worth 37.4 billion tenges, was constructed in the so-called Shelek corridor, a unique region for the development of renewable energy potential.
The new station includes 24 wind turbines, each with a nominal capacity of 2.5 MW, with an additional substation and overhead power lines.
According to reports, the farm is expected to generate 225.7 million kWh of electricity per year. Construction and commissioning of the power plant will reduce greenhouse gas emissions to 206 thousand tons and will replace about 89 thousand tons of equivalent fuel per year.
The Kazakh welfare fund and the Chinese construction company also signed a Memorandum of Cooperation, an agreement on implementing the second phase of the project which involves the expansion of the farm and increasing its capacity up to 300 MW.
Three hundred people were employed at the construction stage of the new power facility. For the further operation of the farm, 14 specialists were trained and employed.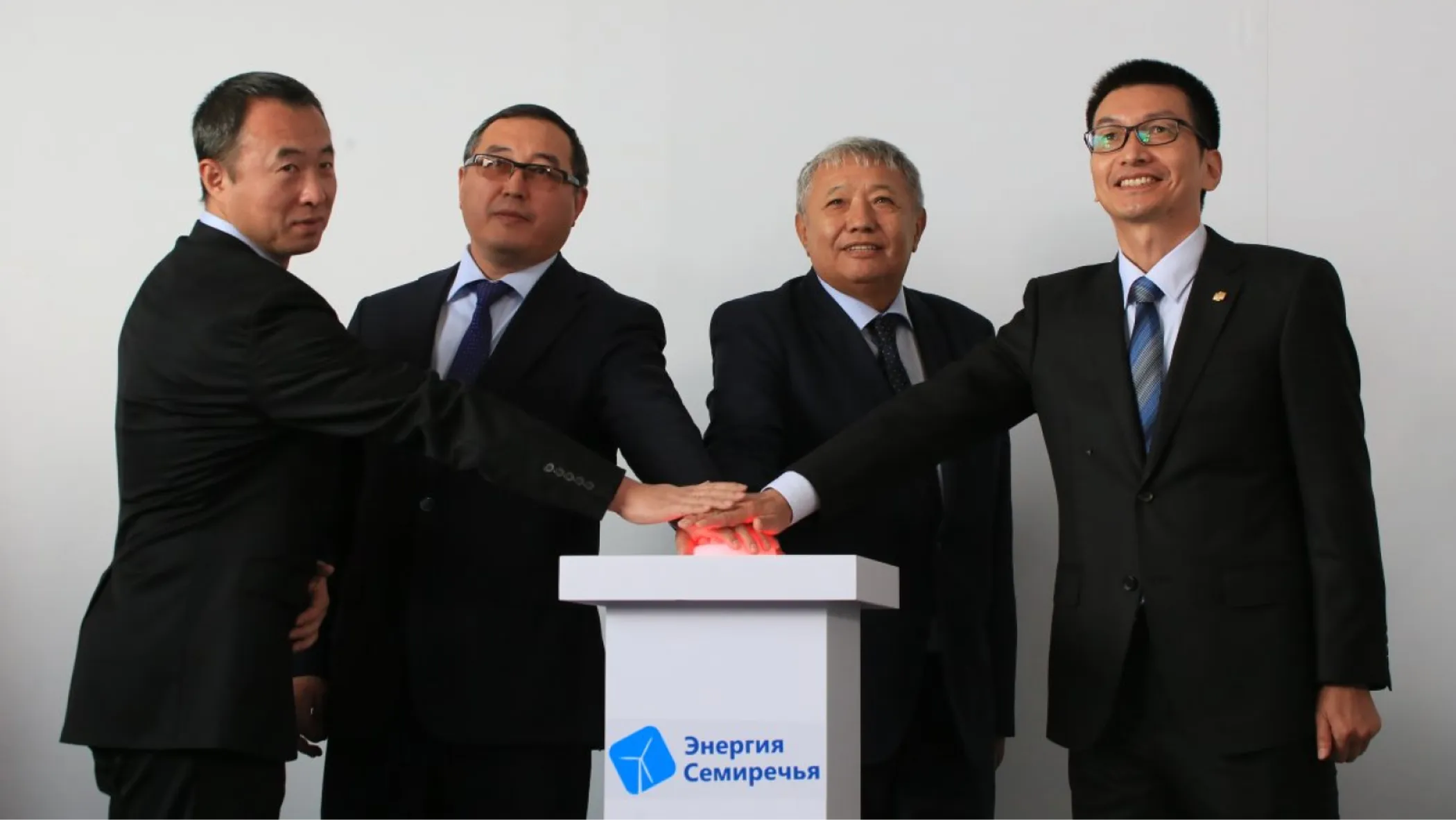 Due to the lack of generating capacities, only 50% of the region's power demand is covered by its power sources. The deficit is filled by external power generators (from the northern regions of the country, Zhambylskaya and Kyrgyzstan).
Currently, the energy holding operates five RES facilities - solar and wind power plants and small hydropower plants. Power generation by these RES facilities in January-July 2022 amounted to 206.6 million kWh, which is 8.9% higher compared to the same period of 2021.
A total of 142 RES facilities are operating in Kazakhstan as of July 2022, according to the Ministry of Energy of Kazakhstan. Since the beginning of the year, 8 facilities with a total capacity of 322 MW have been commissioned in Kazakhstan. By the end of 2022, it is planned to commission 13 facilities with a total installed capacity of 153 MW.