The political dialogue between Kazakhstan and the European Union was commended by Vice-Chair of the European Parliament (EP) Sub-Committee on Human Rights Christian Sagartz during an August 22 meeting with Kazakh Foreign Minister Mukhtar Tileuberdi, Qazmonitor reports with reference to the Kazakh MFA's press service.
Sagartz praised the mutual cooperation by highlighting that "the European Parliament closely follows the development of Central Asian countries, where Kazakhstan is a key partner of the European Union".
Minister Tileuberdi, in his turn, informed the EP delegation about the state and prospects of strategic partnership between Kazakhstan and the EU, especially in the field of security, trade, transport, energy, culture and the rule of law.
"The timely visit of EP delegation to Kazakhstan shall give additional stimulus to the strengthening of political and inter-parliamentary cooperation between Kazakhstan and European Union and search of new avenues for interaction within the scope of Agreement on Expanded Partnership and Cooperation between Kazakhstan and EU."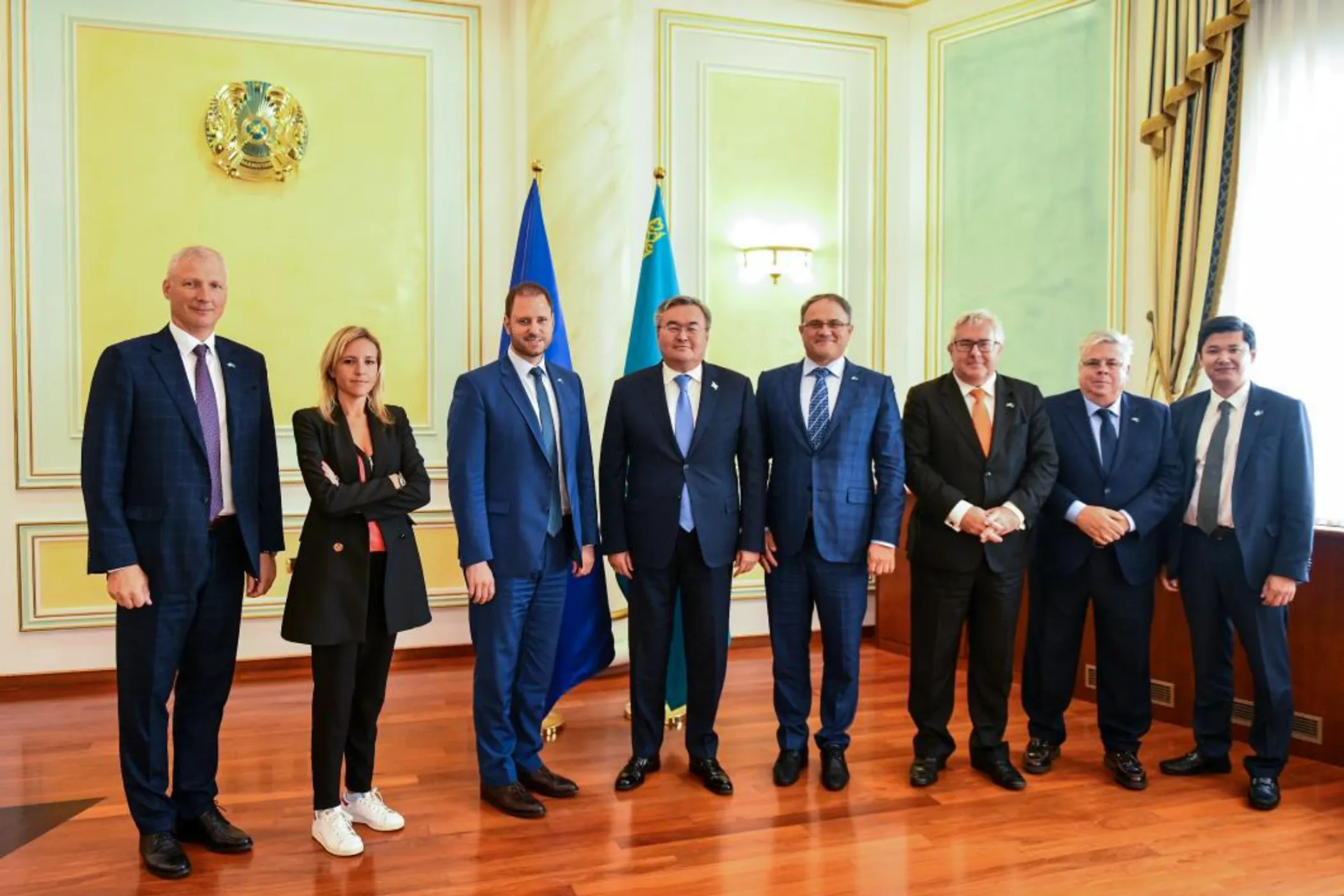 Besides Sangartz, the delegation also included Deputy Chairman of the Committee on Petitions and Chairman of the EU-Kazakhstan Friendship Group Ryszard Czarnecki (Poland), member of EP Committee on Foreign Affairs Nacho Sanchez-Amor (Spain), and member of EP Committee on Environment, Health and Food Safety Silvia Sardone (Italy).
The European side focused on the initiatives of President Kassym-Jomart Tokayev to modernize the political system and economic reform of the country, including amendments to the Constitution and the construction of New Kazakhstan.
The delegation also met with representatives of the Prosecutor General's Office, Ministry of Information and Social Development, Ministry of Justice, Ministry of Energy, the Anti-Corruption Office, and Kazakhstan's Commissioner for Human Rights.