Deputy Prime Minister - Minister of Foreign Affairs Mukhtar Tileuberdi paid an official visit to the Socialist Republic of Vietnam, Qazmonitor reports with reference to the press release of the Kazakh MFA.
This is the first time a foreign minister from Kazakhstan traveled to the country in 30 years since the establishment of diplomatic relations between the two countries. The purpose of the state visit is to strengthen and maintain traditionally friendly relations with Vietnam, which in recent decades has stood out for its rapid economic development.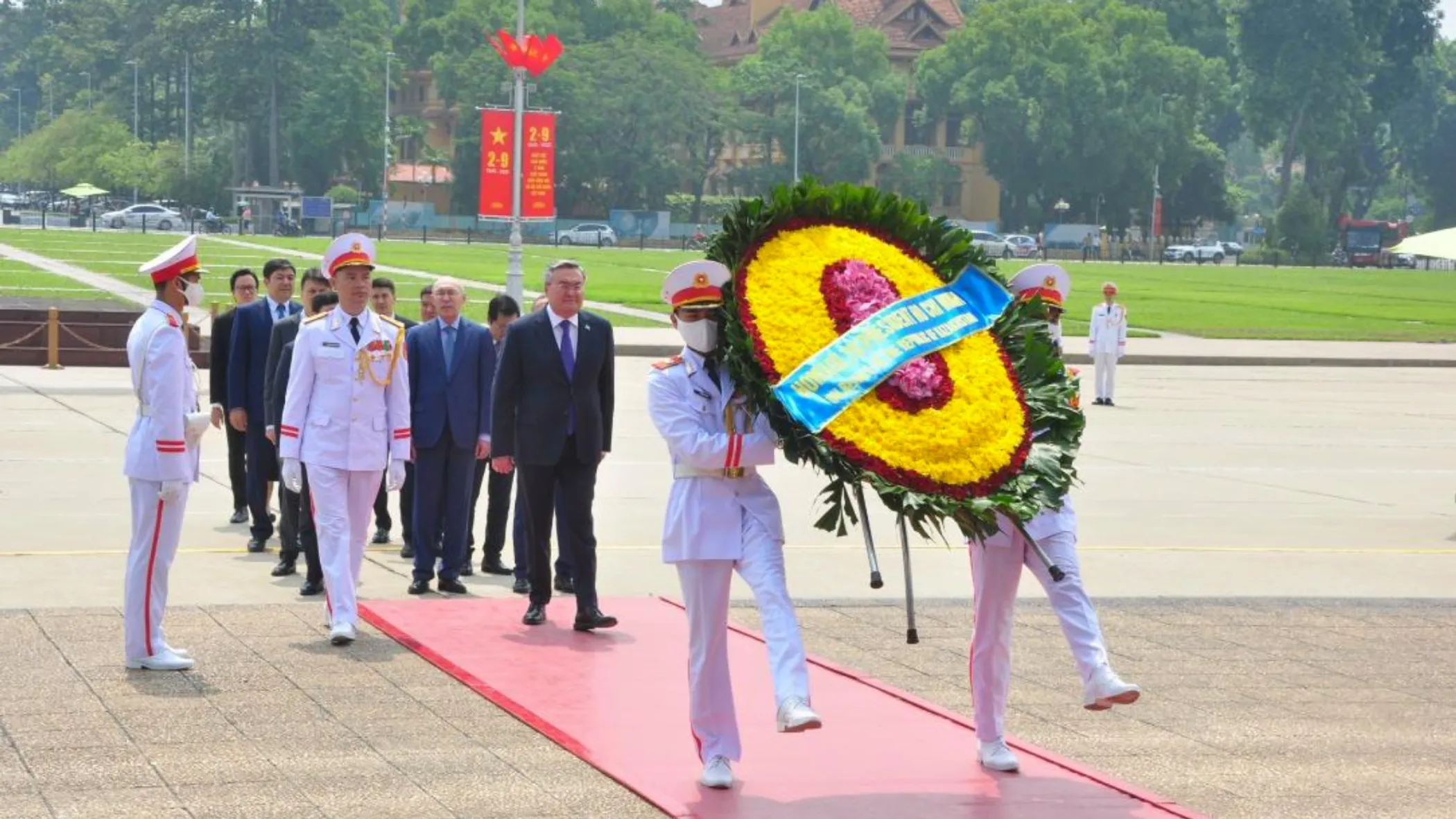 The official part of the visit to Hanoi began with a wreath-laying ceremony at Ho Chi Minh Mausoleum. The Kazakh delegation met with top state officials, including President Nguyen Xuan Phuc and Prime Minister Pham Minh Chinh.
During the talks, the parties discussed a wide range of issues relating to political, trade and economic, investment and cultural cooperation. Vietnam confirmed its participation in the CICA Summit to be held in October in Nur-Sultan.
At the meeting with the Vietnamese president, the Kazakh foreign minister praised the pace and quality of reforms in Vietnam and informed his Vietnamese counterpart, Bui Thanh Son, of the new stage of Kazakhstan's modernization.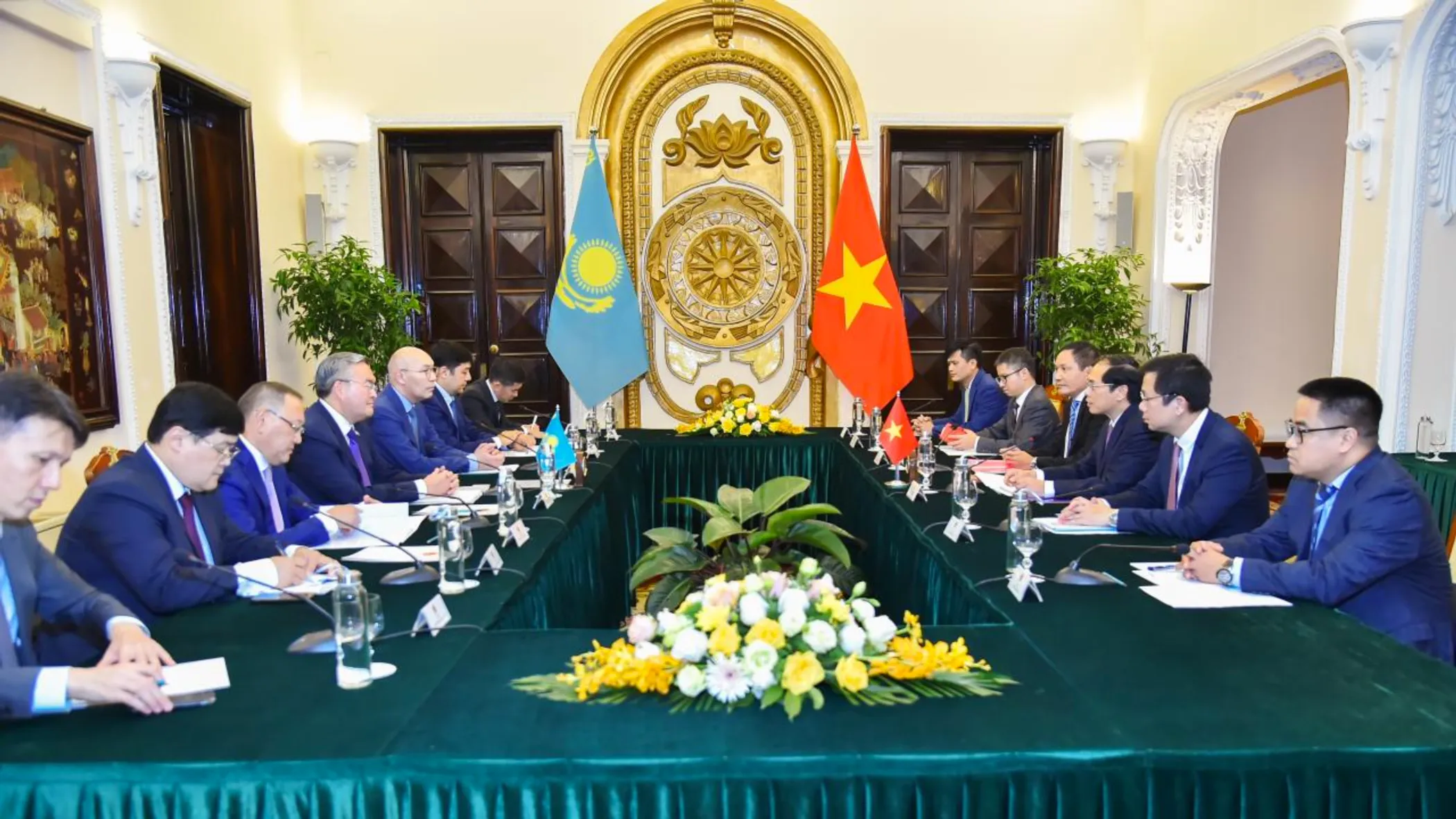 The meeting with the Vietnamese prime minister focused on the economic agenda of bilateral relations. The interlocutors noted the need for focused efforts to increase mutual trade and investment, and develop cooperation in various sectors of the economy.
Minister Tileuberdi also held talks with the Minister of Industry and Trade Nguyen Hong Dien, where they discussed the topics of the forthcoming meeting of the Intergovernmental Commission to be held in September this year in Hanoi.
Manager of the Astana International Financial Center Kairat Kelimbetov met with the Ministry of Finance of Vietnam, Vietnam Development Bank, as well as the company POCO, during which he discussed future areas of cooperation in finance and investment.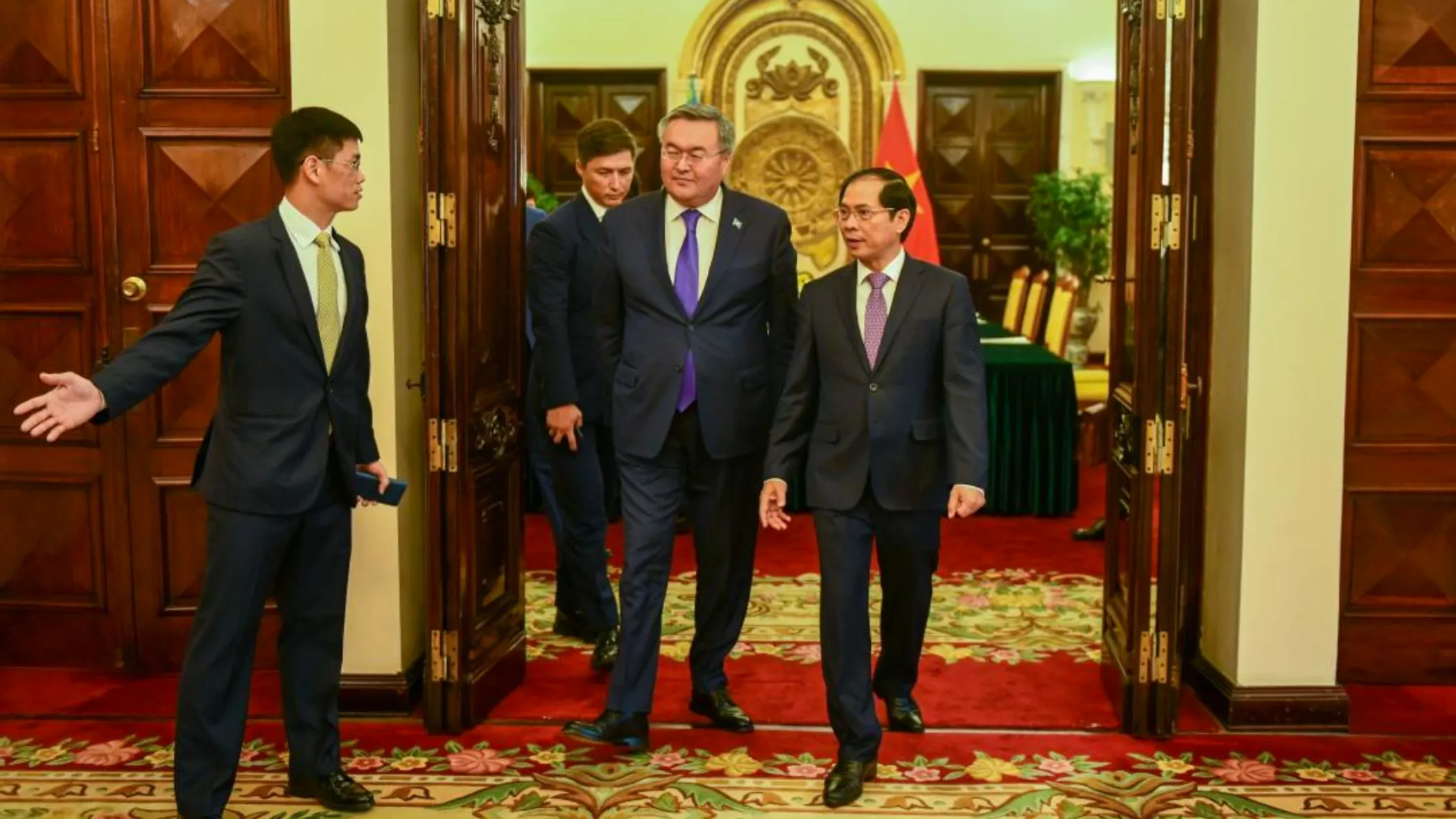 The visit included meetings with executives of Vietnamese companies seeking opportunities for investment cooperation with Kazakhstan. Several projects cover mutual cooperation in tourism, the chemical industry, and agriculture.
Nguyen Thanh Hung, Vice President of Vietjet, discussed opening direct flights between Kazakhstan and Vietnam. In October this year, flights will be launched on the route Almaty-Nha Trang and Nur-Sultan-Nha Trang.
The meeting in Hanoi concluded with both sides confirming the mutual intention to strengthen mutually beneficial cooperation and long-standing friendly relations.