Eurasian Space Ventures (ESV) and Astana Hub Techpark will jointly develop and encourage the creation of information and communication technologies projects for the aerospace industry in Kazakhstan, reports QazMonitor citing the press service of Astana Hub.
Both parties signed a memorandum of cooperation, under which ESV and Astana Hub plans to organize events that will promote the development and presentation of Kazakh and foreign IT companies and startups in the aerospace industry. They also plan to launch the ESV Hub's SpaceTech accelerator.
Kazakhstan has a great potential for effective commercial development of the space industry, primarily due to infrastructure and the ability to produce satellites and spacecraft… We're counting on accelerating breakthrough projects and strong teams that are able to contribute to the development of the aerospace industry. At the same time, we intend to encourage the younger generation to learn more about space technology and engineering.
Shukhrat Ibragimov, founder of the Eurasian Space Ventures

Astana Hub expressed eagerness to exchange ideas in the field of space project development and to also attract talented youth to the field.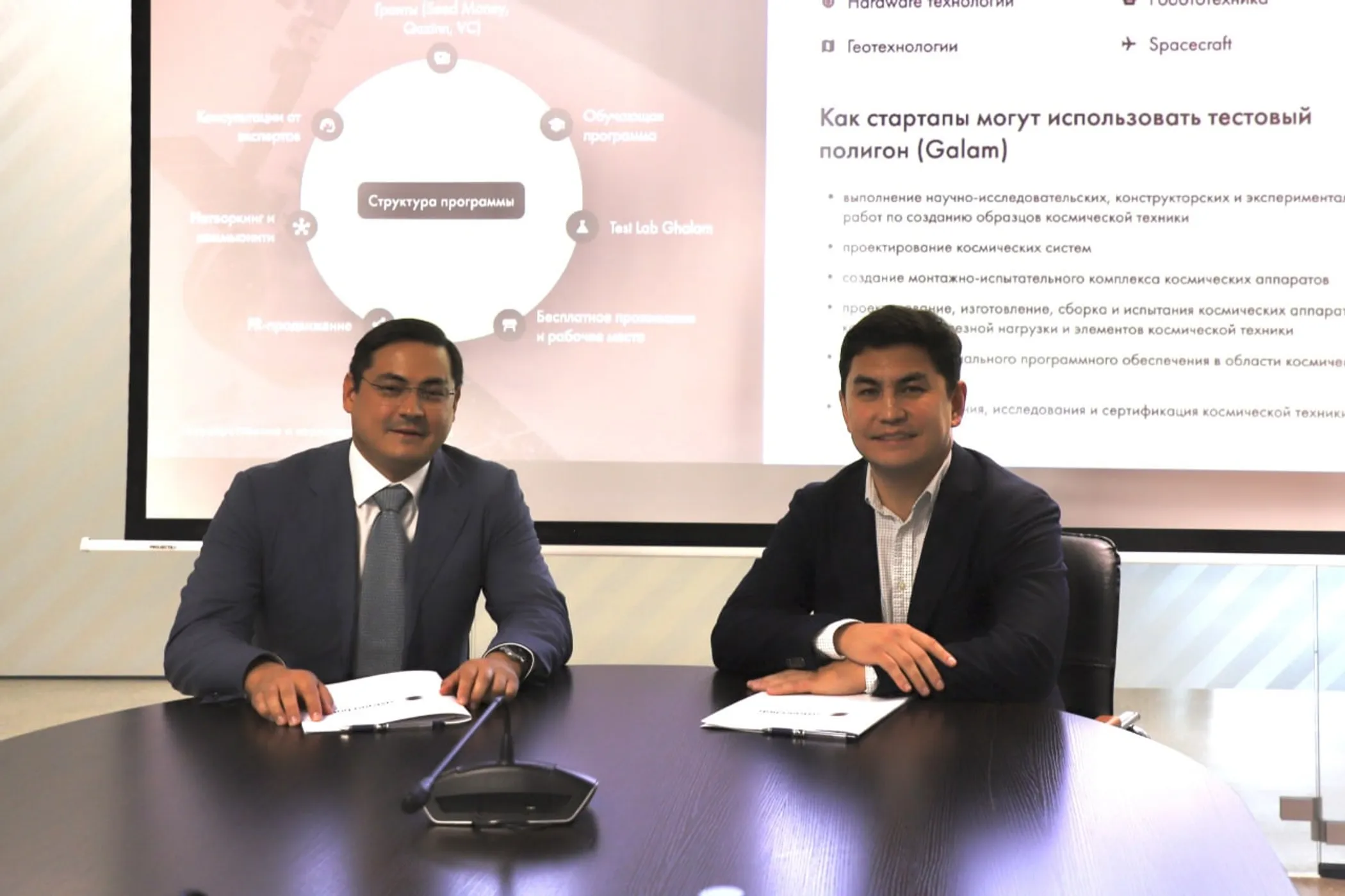 The techpark is now the most attractive IT hub in Central Asia. Revenues of our members for 2021 amounted to 166 billion tenge. As a company, we help to implement innovative ideas and projects that are constantly flowing to us.
Magzhan Madiyev, General Director of the Astana Hub
Eurasian Space Ventures is the first private space company in Kazakhstan that works on launching two unique space projects into space together with SpaceChain.