The largest mosque in Central Asia had its grand opening in Nur-Sultan on Friday, August 12, Qazmonitor reports Tengrinews. The building is located in the area between Kabanbay Batyr Street and Mangilik El Avenue.
The opening of the mosque was attended by Deputy Prime Minister Yeraly Tugzhanov, former Prime Minister Askar Mamin, former Akim of Zhambyl Region Berdibek Saparbayev, former Akim of Almaty Region Amandyk Batalov, former MP Kuanysh Sultanov, head of BI-Group Holding Aidyn Rakhimbayev among others.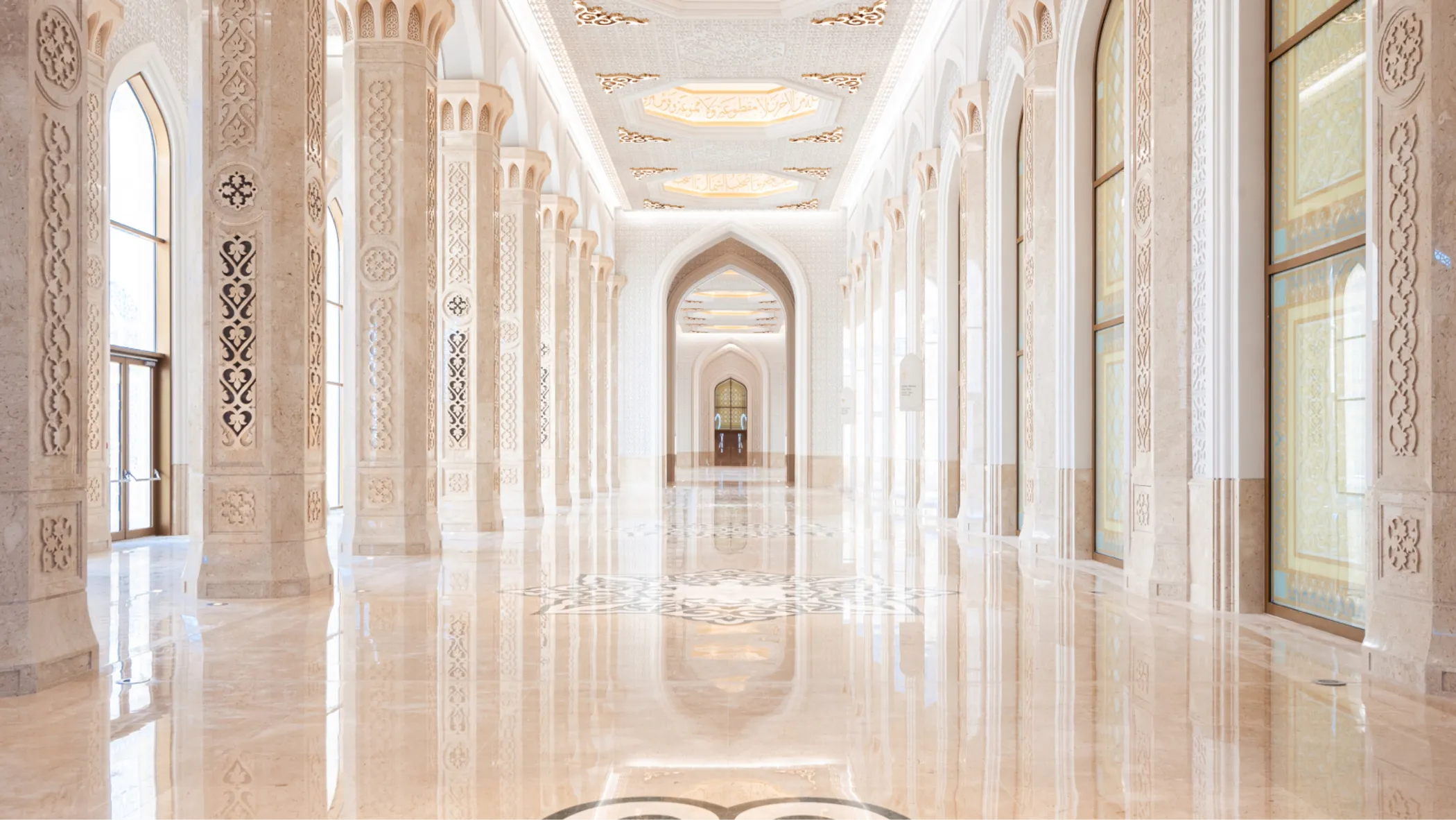 Alexander Artemenko, the manager of Hill International, noted that besides being the largest mosque in Central Asia, the main dome of the mosque is the largest of its kind in the world.
The height of the dome is almost 83.2 meters with a diameter of 62 meters. The surrounding four minarets are 130 meters and are made of five parts to symbolize the five pillars of Islam - faith, prayer, fasting, zakat and pilgrimage. One of the towers in the left wing has been opened to the public. Guests can take an elevator up and admire the view of the city.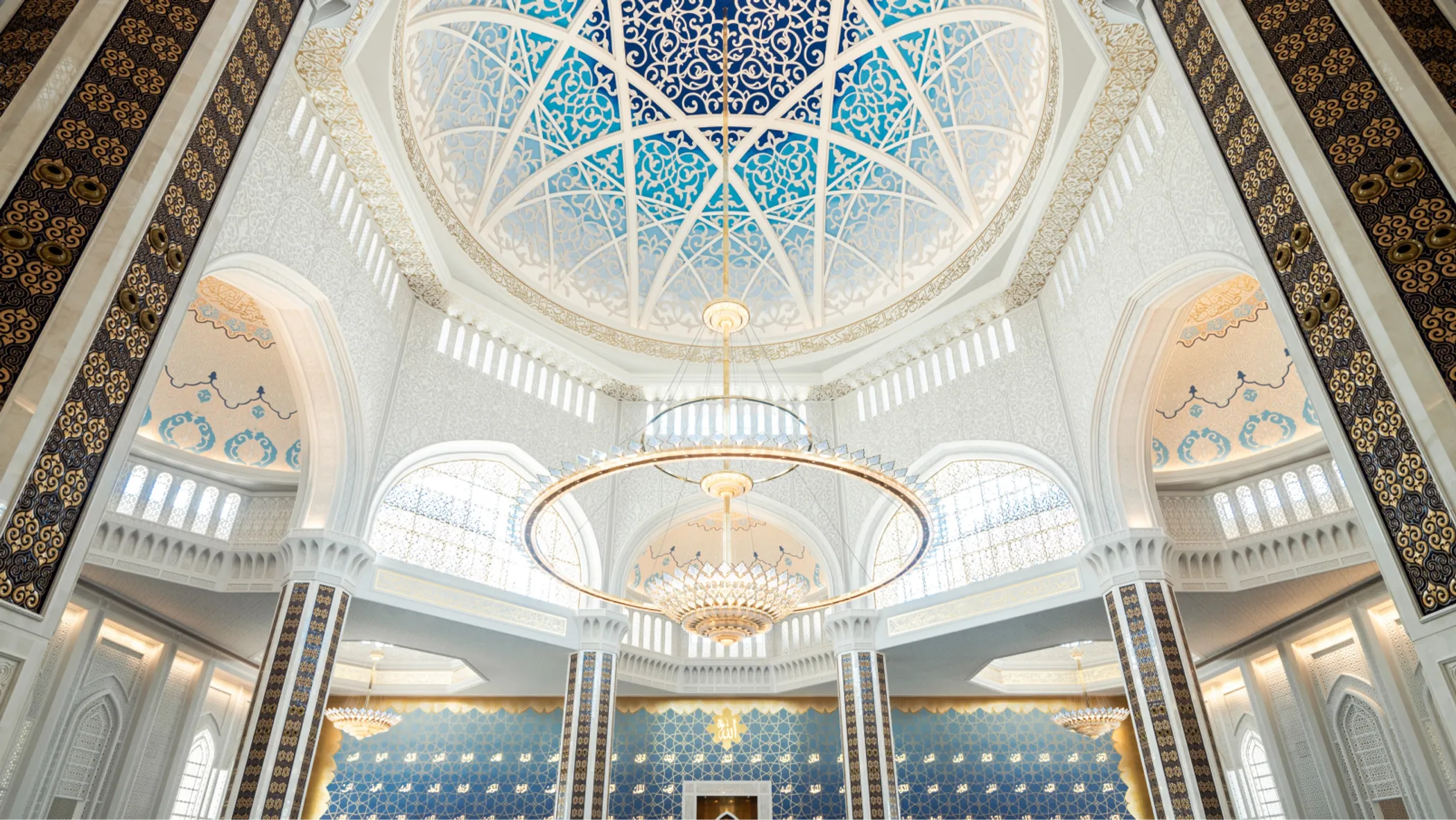 The entrance door of the mosque is considered one of the tallest wooden doors in the world, standing at 12.4 meters with a weight of one and a half tons. The material is made of hard iroko wood, which grows in tropical Africa. The doors are decorated with Kazakh patterns and the outer walls with white Arabic script on a blue background.
The interior doors of the mosque are 12 meters high and the windows are made of handmade stained glass with colorful ornaments.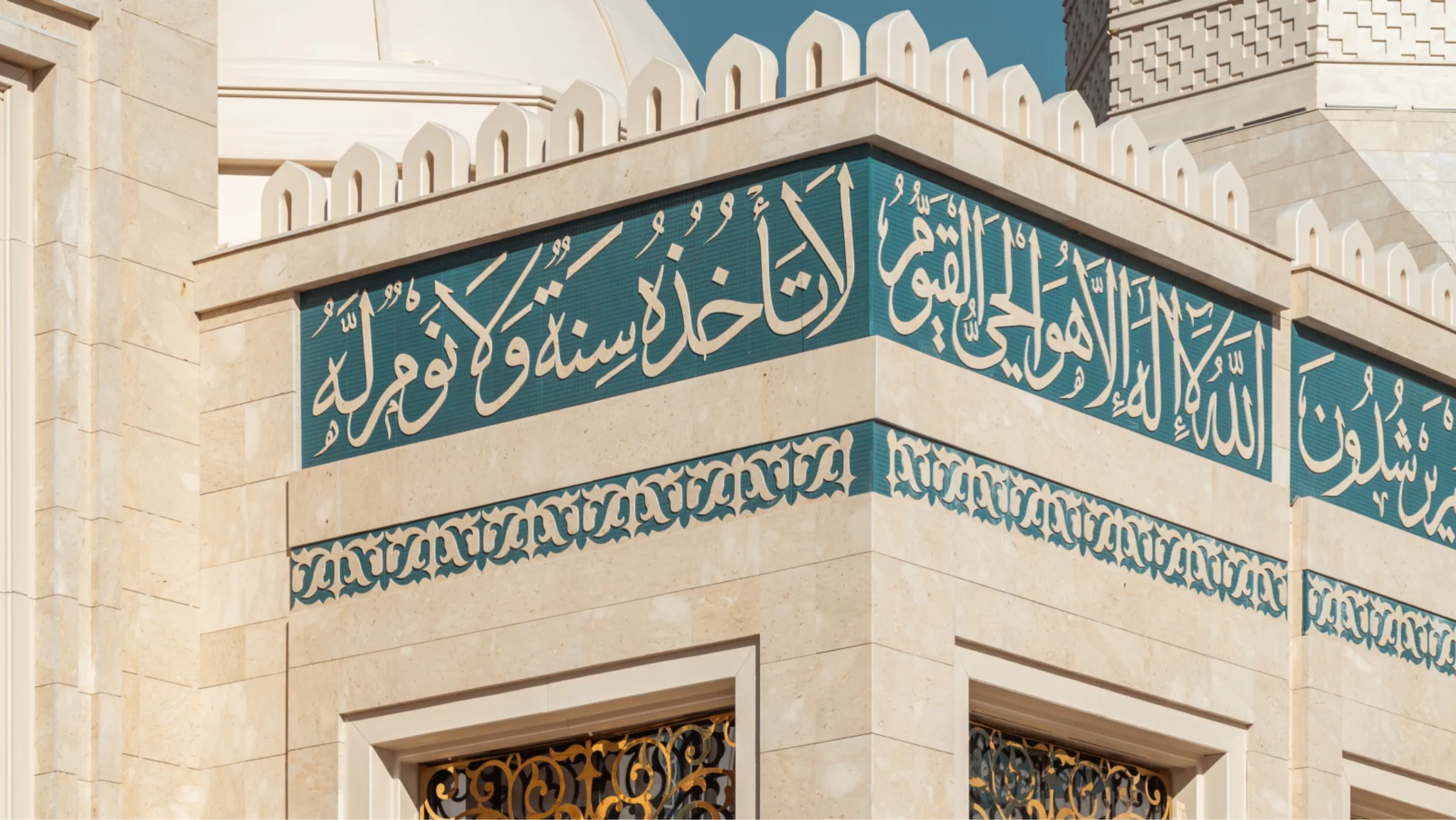 The walls of the mosque and the inside of the dome are decorated with colorful patterns, verses from the Koran and prayers. The Arabic calligraphy was illustrated by Kazakh master Asylbek Baizakuly.
The wall on the side facing the qibla is inscribed with the 99 names of Allah, illuminated with golden light from within. The mosaic wall is 100 meters long and 22.4 meters high and consists of 25 million glasses of different colors.
The big hall and the women's prayer zone are fully covered with Kazakh ornamental carpets. The total area of the carpet is 15,525 square meters, making it the largest handmade carpet in the world.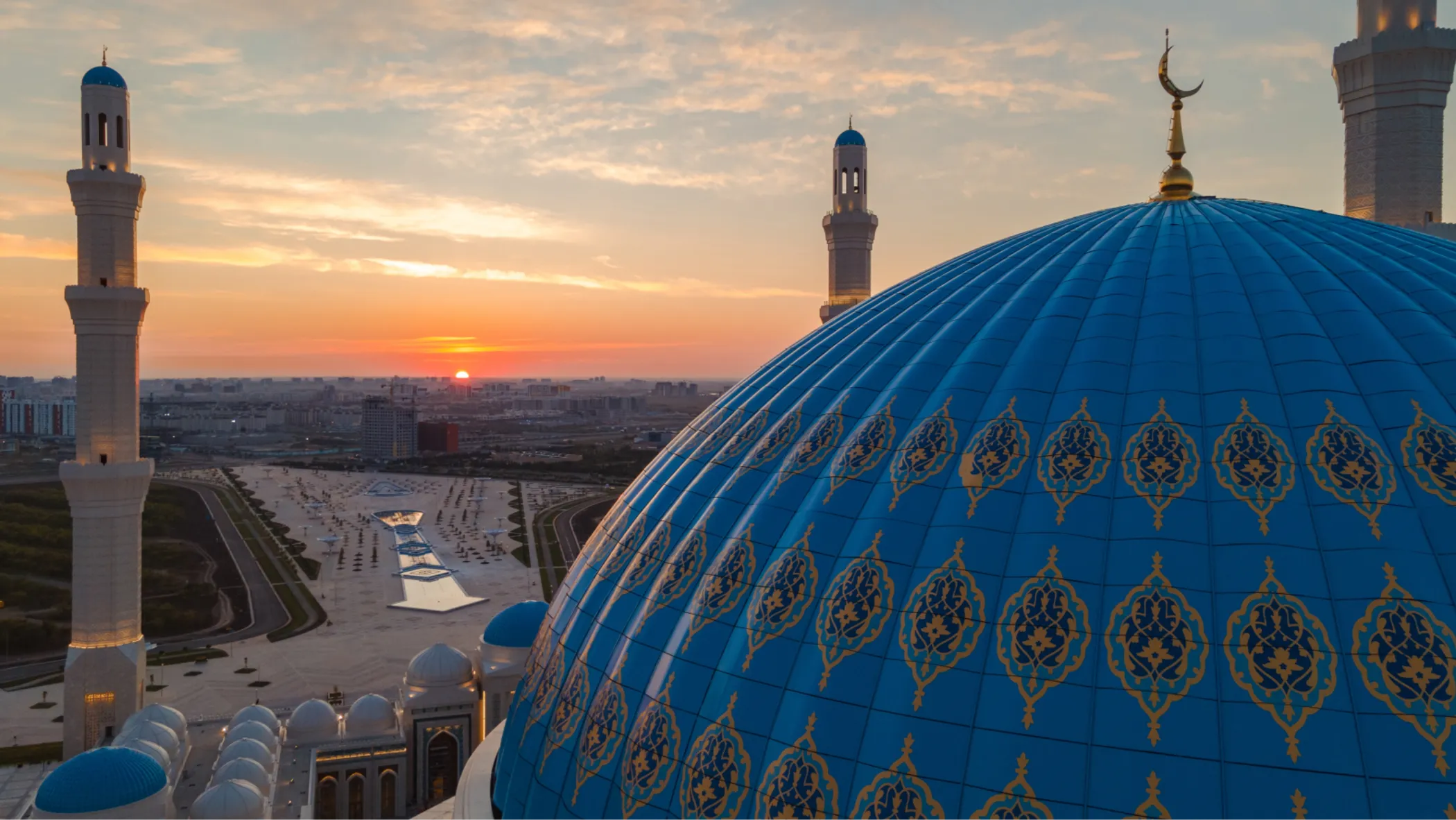 The entire area of the mosque, which includes a large park with fountains, is 57,000 square meters. The area of the land plot on which the mosque is located is 10 hectares.
Part of the mosque is located underground. Charity events and other ceremonies are planned to be held in the banquet hall with a capacity of 440 seats on the underground floor.
A large parking space for 405 places and a special tunnel are located under the mosque. City buses will be able to take passengers from the underground station to the mosque. This shortens the route for visitors to the mosque and is considered safe in case of bad weather.