During the meeting, the parties discussed the design of the ongoing project "G4 City", a cluster of satellite cities. Particular emphasis was placed on ensuring the quality of engineering and communications infrastructure.
A Eurasian hub
SJ City Global CEO noted that the implementation of this project will give impetus to the development of the entire Almaty region, and may become a center of attraction for foreign investors in Kazakhstan. Its distance away from densely populated regions creates a high potential for the development of the region as a central hub on the Eurasian continent.
Yang also stressed the fact that the Almaty region and Konayev city offer great opportunities for the development of education and medicine clusters, transit and logistics, tourism, and processing of agricultural products. These areas were evaluated to be able to attract great interest from major investors.
The dialog concluded with an agreement that a group of Singaporean companies will pay a visit to the potential locations in October to get acquainted with the local nature, culture, economy, and development prospects of the region.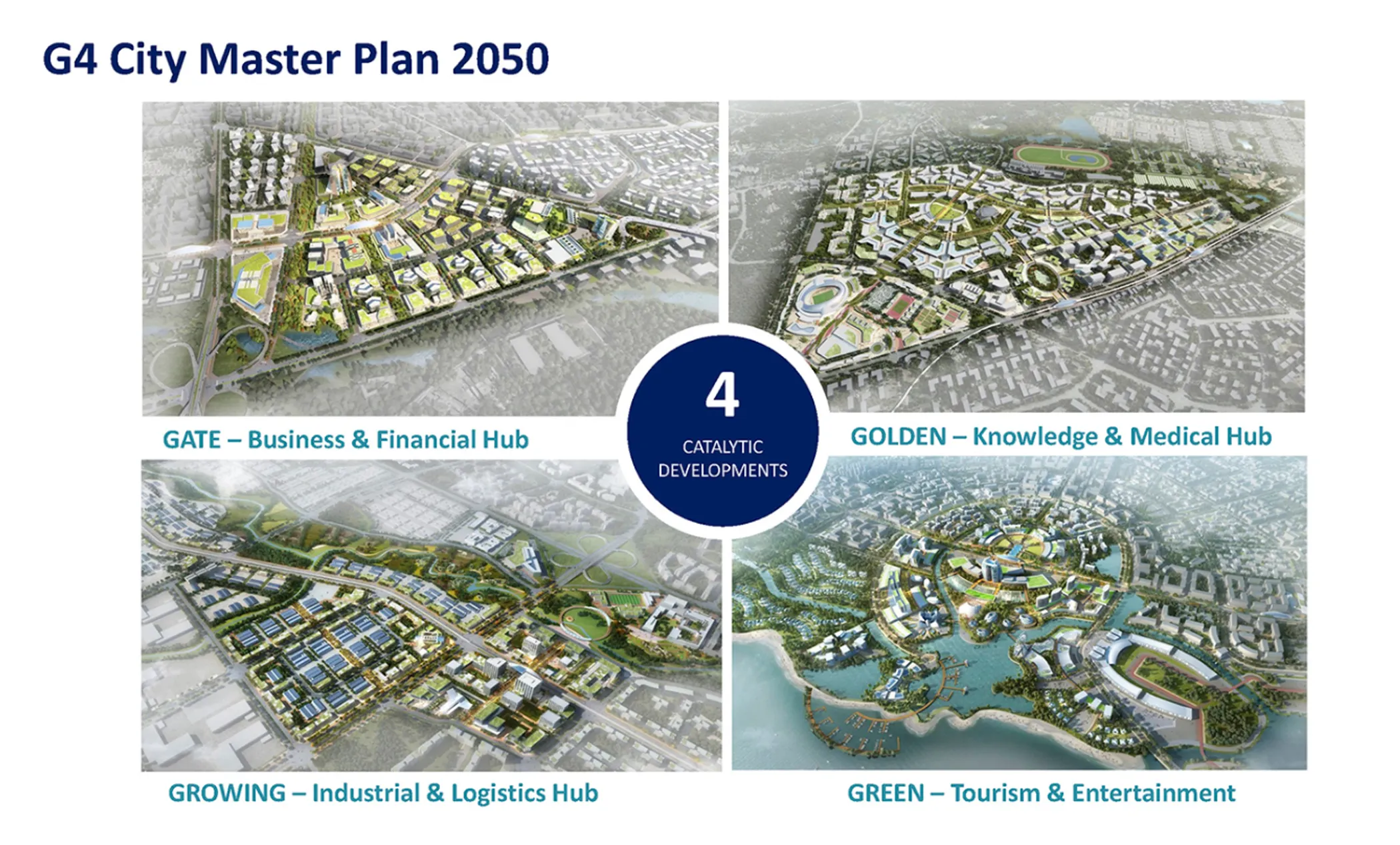 Work in progress
In September 2021, President Kassym-Jomart Tokayev received the CEO of Surbana Jurong Group Wong Heang Fine, who presented the company's plans to build a new city in the Almaty region in partnership with domestic investors.
The master plan and road map of the project provided drafts for the development of urban planning documents, the formation of engineering and social infrastructure, and the creation of a favorable investment climate.
The meeting of the regional Akim with Nina Yang became a kind of logical continuation of the agreements announced earlier. The results of the talks will form the basis for the further progressive development of the Almaty region and Konayev city.