Seven-year-old Kazakhstani chess player Malika Ziyadin made headlines following the results of the FIDE World School Chess Championship 2022 in Panama, Chessdom reports.
Scoring the "Fischer result" 9/9, Malika won the merged section of boys and girls aged under 7 and claimed two titles in a single event – she became the FIDE World School Chess Champion for both Open and Girls age categories U7. The second-ranked player on the final rankings, Raben Goel (USA), scored 2.5 points less.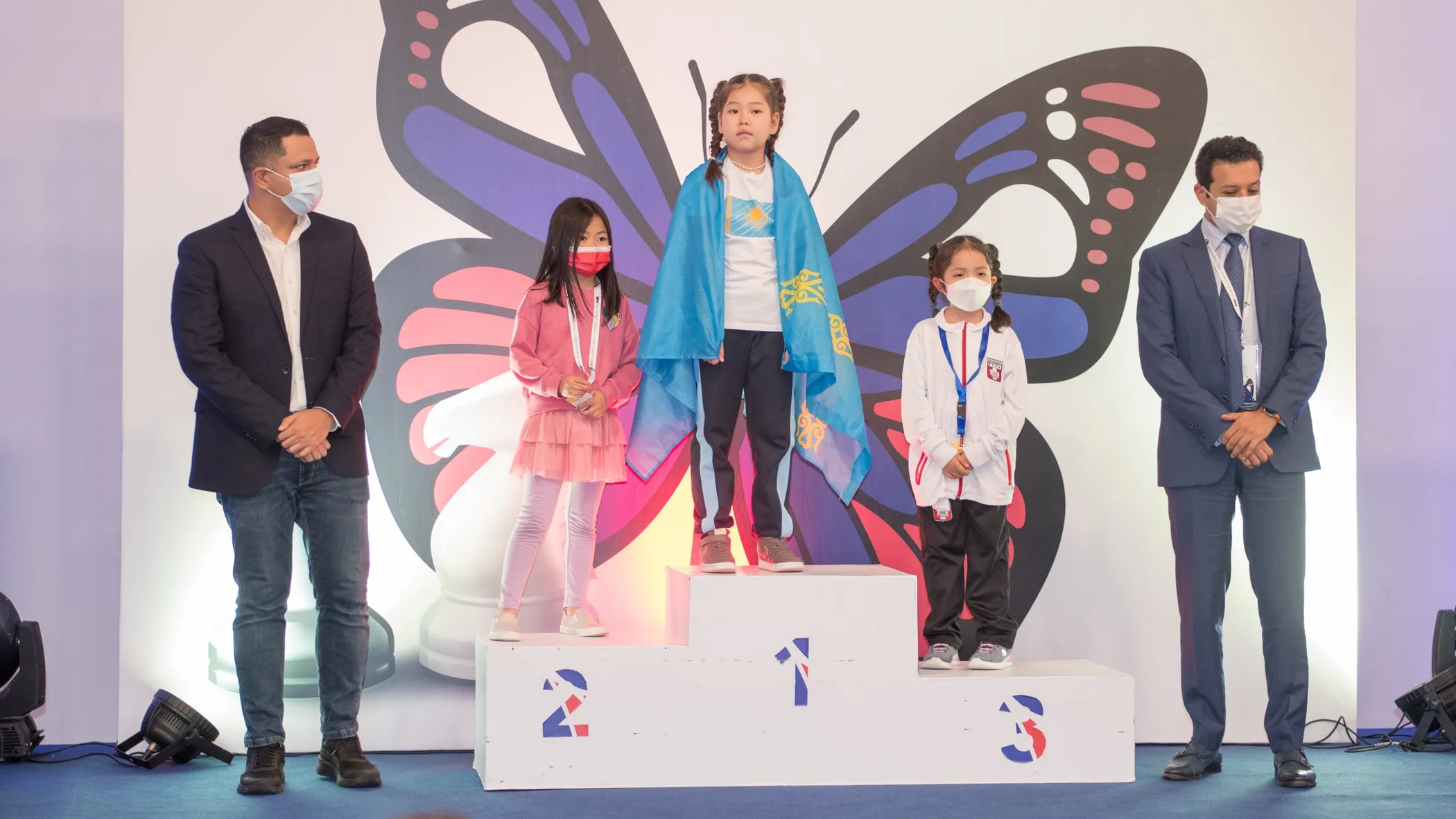 The President of Kazakhstan Kassym-Jomart Tokayev congratulated Malika for her impressive achievement.
"Certainly, it is a unique achievement in the chess history of Kazakhstan to perform strongly and claim two titles at the U7 Chess Championships. You conquered this mountain thanks to your natural talent and drive for victory. I'm sure that you will continue walking on the glorious path of Kazakhstani masters of chess," wrote the Head of State in his letter.
Malika was not the only Kazakh medalist at the tournament. Tulendinov Dinmukhammed won silver in the Boys under 11 championship, and Hati Taillan became the third-best player in the Under 7 Boys/Open category.