The Minister of Digital Development, Innovation and Aerospace Industry of the Republic of Kazakhstan Bagdat Musin met with Ambassador of Luxembourg to Russia, Belarus and Kazakhstan Georges Faber. The topic of the meeting was the cooperation of the two countries in the field of space and digitalization, the press service of the ministry reports.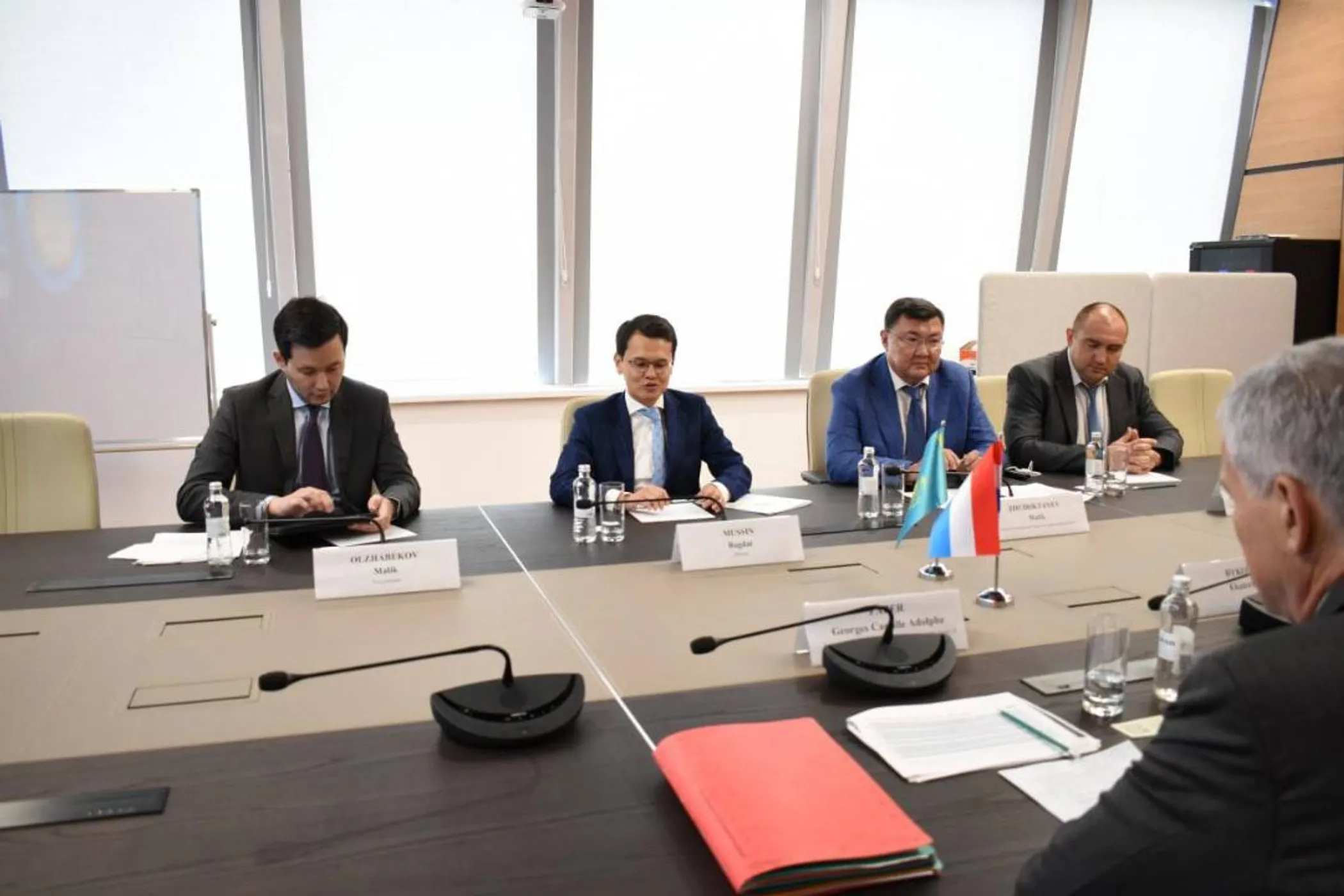 The discussion concluded with the signing of a memorandum of understanding on the exploration and use of outer space for peaceful purposes.
The memorandum provides for the joint development and implementation of programs and projects in the field of space activities, training and exchange of scientists, as well as the exchange of data and information, taking into account state laws.
Kazakhstan and Luxembourg plan to cooperate in space exploration for peaceful purposes, remote sensing, satellite communications and navigation, use of space infrastructure and development of spacecraft and their components.
In addition, the meeting addressed the cooperation with the Luxembourg company SES. The sides discussed the use of the non-geostationary broadband satellite communications system O3b mPOWER in the interests of Kazakhstan. The use of the O3b mPOWER system in the territory of Kazakhstan is considered a supplement to the existing telecommunications infrastructure of Kazakhstan, including within the framework of studying the issue of providing broadband Internet access services in rural areas of Kazakhstan.
Mr. Faber informed that a new ecosystem for innovative technologies development is being created in Luxemburg that may be of interest to Kazakhstani companies.
At the end of the meeting Bagdat Musin invited George Faber and Luxembourg companies to take part in the Digital Bridge-2022 forum to be held in Nur-Sultan in September this year.