The Minister of Foreign Affairs Mukhtar Tileuberdi paid Vatican City an official visit where he was received in a formal reception by Pope Francis, Tengrinews reports.
Kazakhstan and the Holy See
During the meeting at the Vatican Apostolic Library, the pontiff outlined that Kazakhstan acts as a reliable partner for the Vatican in Central Asia. Furthermore, the head of the Roman Catholic Church appreciated the political and economic reforms initiated by President Kassym-Jomart Tokayev – namely, his new state policy, "New Kazakhstan", and the upcoming nationwide referendum on adjusting the Constitution.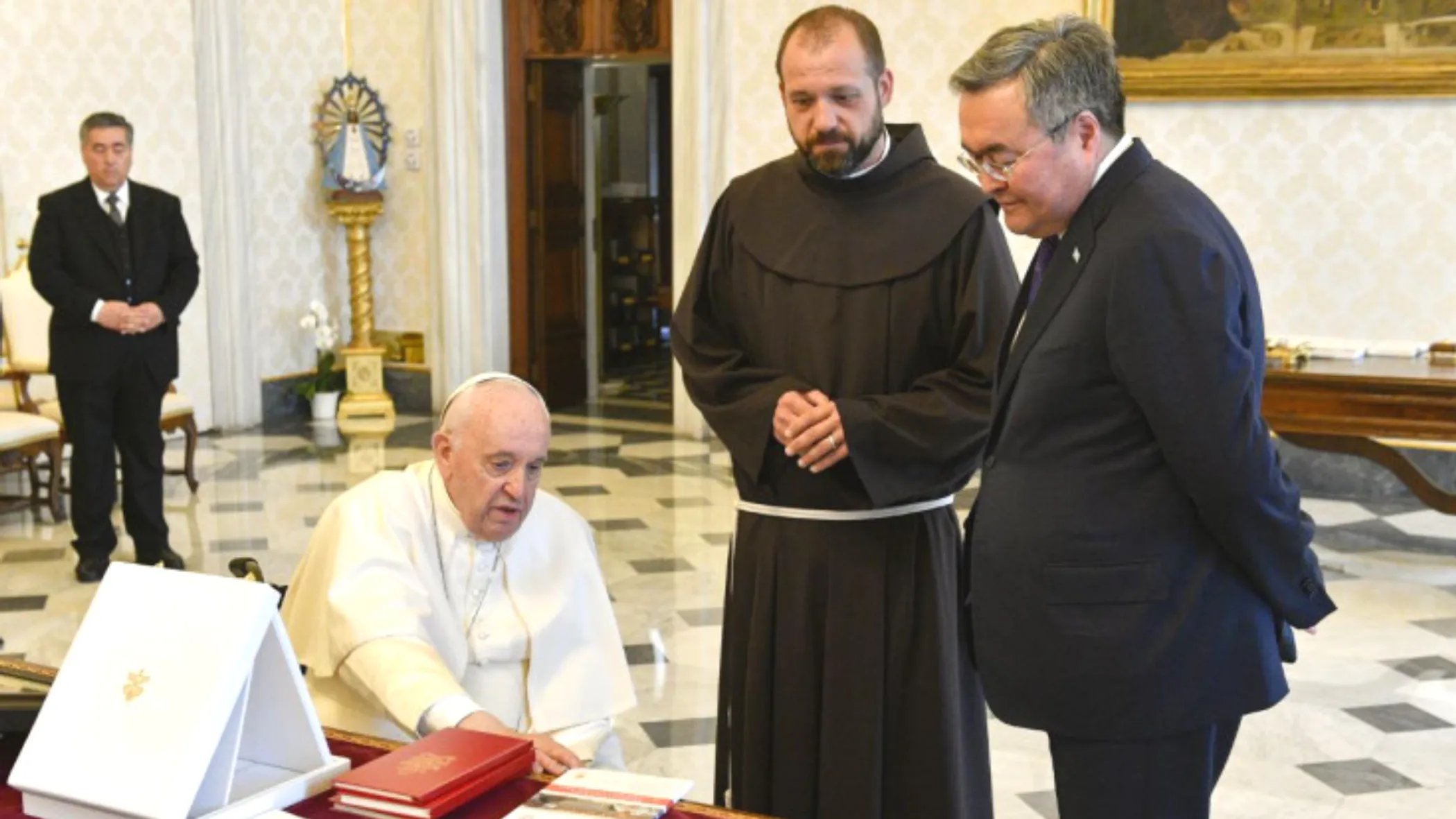 Both sides also discussed the upcoming VIIth Congress of Leaders of World and Traditional Religions, which will take place in Nur-Sultan this September. They considered the further collaboration between Kazakhstan and the Holy See in spiritual agreement and mutual respect. The pontiff was pleased to note Kazakhstan's role in advancing the interreligious dialogue.
An emphasis was made on Pope Francis' historic decision to visit Kazakhstan to participate in the Congress' work. The Minister reports that the Pope's visit is anticipated by Catholics not just from Kazakhstan, but from entire Central Asia.
On behalf of the head of the state, Tileuberdi awarded cardinal Miguel Ayuso, the chairman of the Pontifical Council for Interreligious Dialogue, with a II degree "Dostyk" Order for his contribution to the advancement of the Congress' ideas.
Earlier in April, Tokayev spoke to Pope Francis via a videoconference, during which the pontiff confirmed that he would stop by Kazakhstan with an official visit.