On the morning of May 31, President Kassym-Zhomart Tokayev paid special tribute to the victims of political repression and famine in the last century with a visit to the Khazret Sultan mosque, where a memorial prayer was recited in memory of the victims, Kapital.kz reports.
President Tokayev also took part in a wreath-laying ceremony at the monumental complex "1932-1933 zhyldardagy asharshylyq qurbandaryna tagzym" in Nur-Sultan. The President laid flowers and observed a minute of silence in memory of those killed during the political repression and famine. Among the participants and guests at the ceremony were relatives and friends of the victims of the tragic era.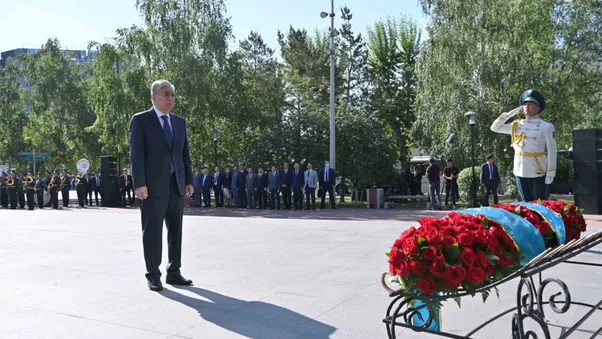 It is estimated that more than 100,000 people were victims of political repression and famine in Kazakhstan between 1929 and 1954. About 25,000 were shot, while 42% of Kazakhs died during the famine. More than 1 million people were deported from the country.
Victims of repressions included not only active political opponents of Bolsheviks but people who expressed disagreement with their policy. Former policemen, priests, and former landowners and businessmen were also targeted.