Italian multinational energy company Eni and the United Nations Development Programme (UNDP) in Kazakhstan, in collaboration with Akimat of Turkistan Region, completed a joint project to apply renewable technology and improve energy efficiency in the IT-Lyceum No. 23 in Turkistan, UNDP press service reports.
The school has been equipped with a 50 kW photovoltaic power plant, leveraging the high solar potential of the region, which provides green heating, lighting and hot water to the 1900 school's students. Energy efficiency has been enhanced by means of LED lights, thermostatic controllers and energy-saving films installed on windows, through which vast majority of energy loss occurs.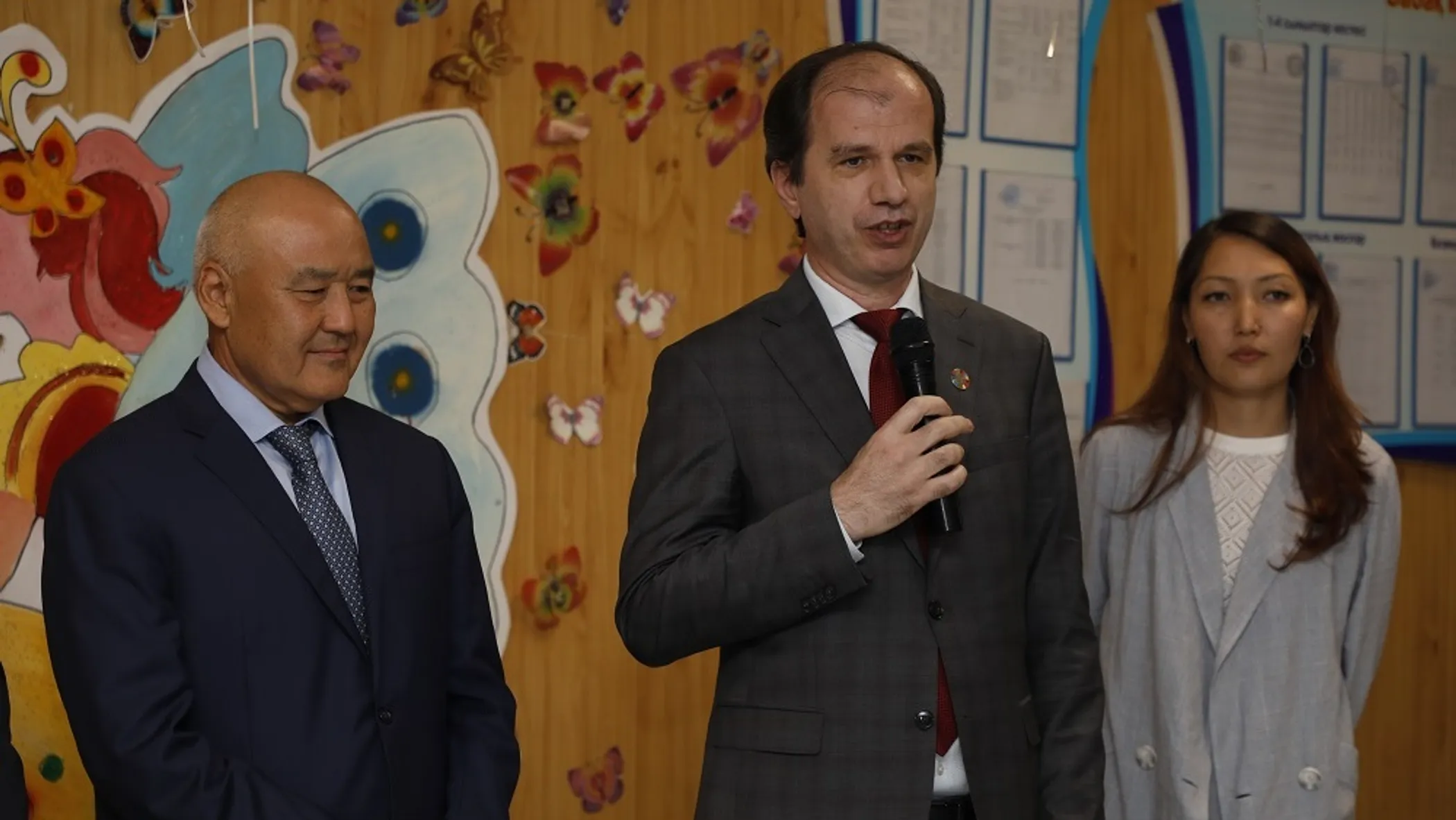 "Achieving the goal of carbon neutrality by 2060 is a top priority for both Kazakhstan and countries around the world. UNDP is committed to continue fruitful cooperation with the Government of Kazakhstan and all partners for low-carbon economic development and transformation in the energy sector."
Yakup Beris, UNDP Resident Representative in Kazakhstan.
"The project builds on Eni's strategy to strengthen alliances with cooperation partners to develop projects with a concrete impact on local communities. Thanks to this joint initiative, the school will decrease its energy consumption, while reducing its carbon footprint and generating energy savings", said Luciano Vasques, Eni's Head of Central Asia Region.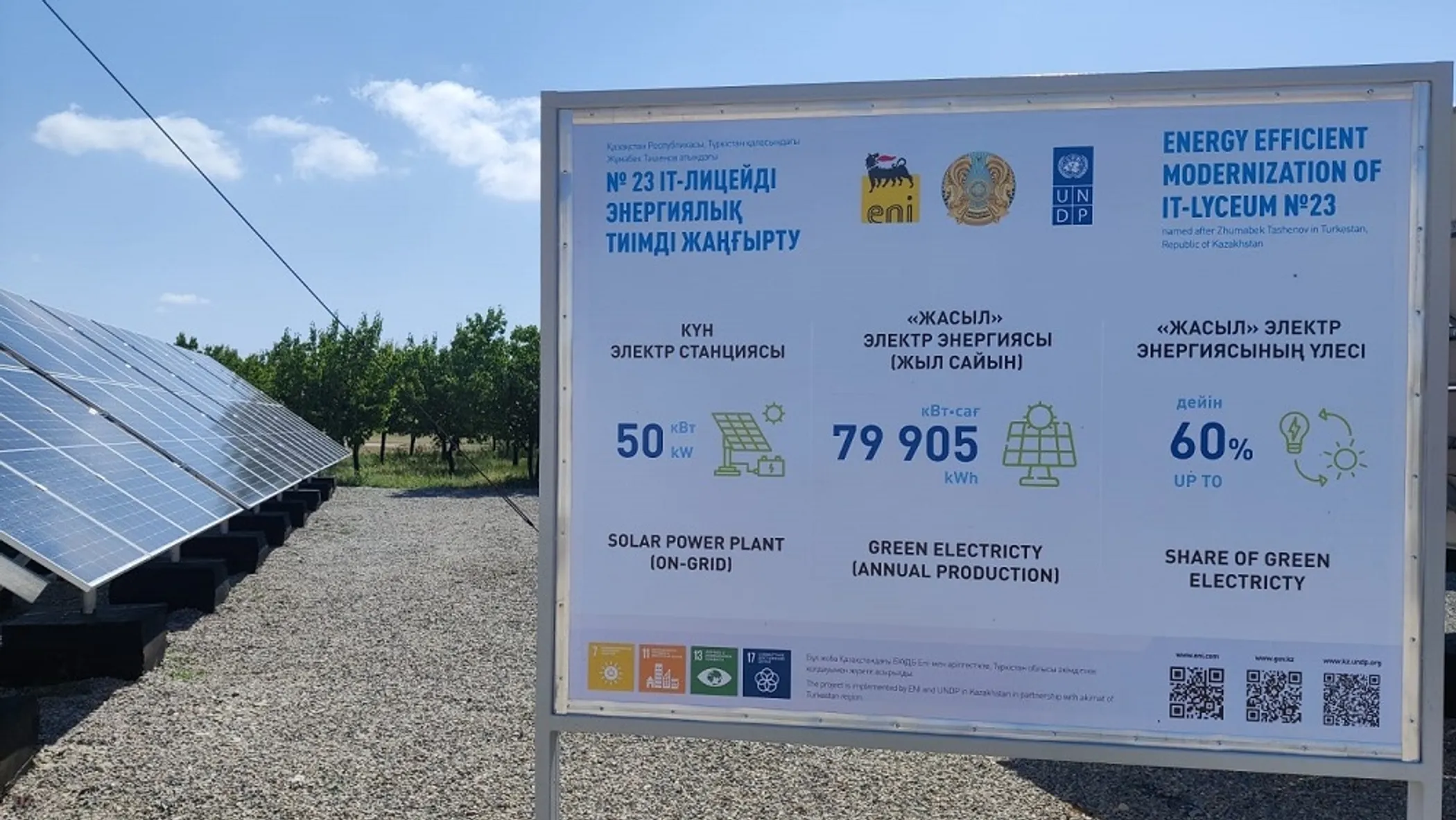 The deployment of energy efficient and small renewables projects has many positive aspects for consumers, small and medium enterprises, and public utilities such as schools. The main advantage is that the cost of the electricity generated does not depend on the energy price, while reducing energy consumption in the medium and long-term that in turn leads to resource savings. In this context, UNDP in Kazakhstan also conducts training for SMEs, local governments, bank employees and local communities.
Eni is involved in joint activities in the Karachaganak field and is a shareholder in various projects in the northern Caspian Sea, including the giant Kashagan field. In March 2020, Eni launched its first renewable energy project in the Republic of Kazakhstan, commencing commercial operation of a 48 MW wind farm near the village of Badamsha in the Aktobe region, generating about 195 GWh of electricity annually and reducing CO2 emissions by 172,000 tons per year.