Ambassador of Kazakhstan to the Netherlands Askar Zhumagaliyev visited the largest medical cluster in the Netherlands in Rotterdam - Erasmus University, where advanced research and development are carried out within its walls, Embassy of Kazakhstan in the Netherlands reports.
A hybrid meeting was held with the faculty of the University to discuss the prospects for teaching students, faculty exchange and scientific cooperation in the field of medicine between the two countries.
The online format was attended by the Rectors of the five major medical universities of Kazakhstan, the management of the Bolashak International Fellowship and representatives of the Ministry of Health of Kazakhstan. The Netherlands Delegation was headed by the President of EMC Professor Stefan Sleijfer.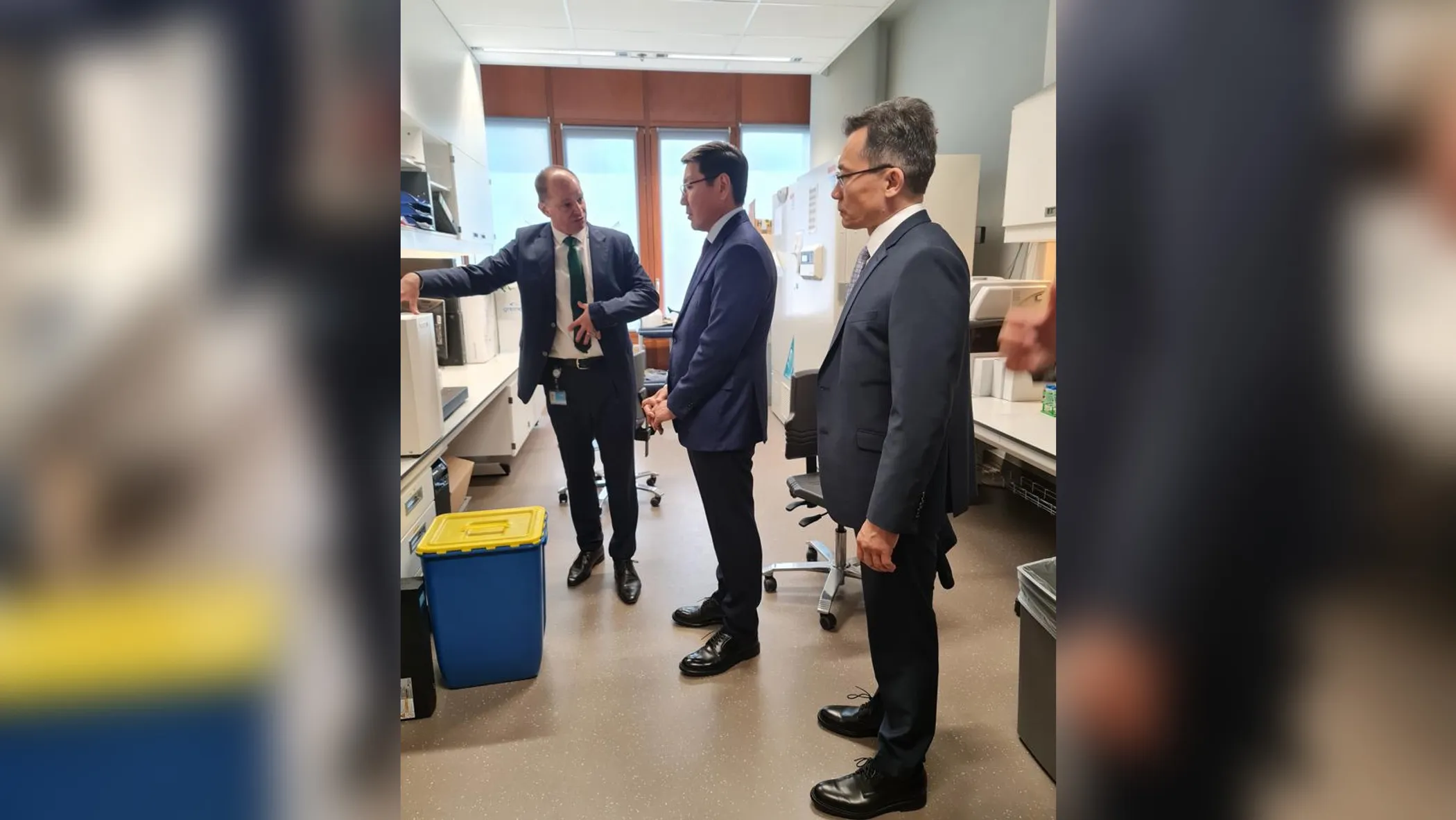 As a result of the event the parties agreed on concrete steps for the establishment of training of Kazakh undergraduate and doctoral students at Erasmus University. The introduction of internship programs for Kazakhstani specialists is also planned as a prospect. In this context, the chairman of the board of JSC "Center for International Programs" (Bolashak) Anuar Zhangozin expressed his full support for the voiced initiatives.
After the online meeting, the Ambassador of Kazakhstan was introduced to the work of the Netherlands' oldest neonatology department, gastroenterology department and biomedical imaging group. Professor Irwin Reiss, Head of the Department of Neonatology, demonstrated the possibilities of introducing new technologies used as an early warning during embryonic development.
Erasmus University Medical Center includes the Erasmus University School of Medicine and three university hospitals for 1,000 patients. The annual budget is $2 billion, of which $306 million goes to research and education. The medical center employs 14,000 people and educates 2,500 students.