Taekwondo player Zhansel Deniz rose to first place in the latest world ranking. This is the first achievement of its kind in the history of Kazakhstani taekwondo, Sports.kz reports.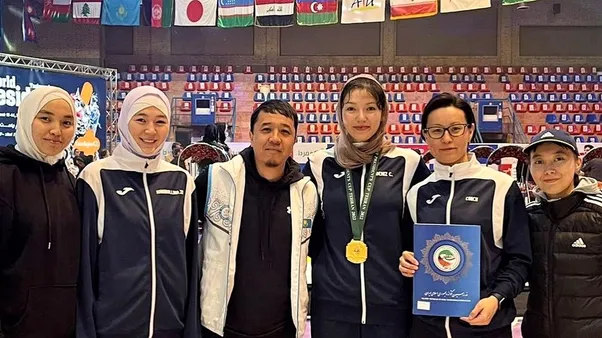 A childhood dream
Deniz came first in the women's under 73 kg weight class with 139.81 points. Russia's Polina Khan placed second (107.94) and Da Bin Li of South Korea is in third place (105.60). In the previous ranking, Deniz was in fourth place.
The most significant achievements in Deniz's career are the silver medal at the 2018 Asian Games in Jakarta, Indonesia, and the silver in 2017 at the Summer Universiade in Taipei, Taiwan. She is also a champion and medalist in various international tournaments.
Zhansel shared the joyous news on her Instagram page. She wrote short message with an image reminiscing her earlier years of competing in the sports. Her dream had been to be the world no.1.
"My dream may seem out of reach, the way to it is real. I say this because today the updated world taekwondo rating came out, in which I took 1st place. This is happening for the first time in the history of Kazakhstani taekwondo! I want to express my gratitude to my one and only supporter - my mom.♥️ Unfortunately, there have been many defeats, betrayals, and deceptions along the way. But, alhamdulillah, here I am now. Thank you to all who share this joy with me. I also congratulate all believers on the arrival of the holy month of Ramadan! 🌙 May your fasts and dua be accepted! P.S. This picture was taken 10 years ago. I was asked to write my dream. I wrote that I wanted to be #1 in the world😌"