Resuming operation
The CPC pipeline accounts for about 80% of Kazakhstan's oil exports, and the move will save the central Asian nation's giant oilfields operated by global energy majors from having to cut oil output, the minister said in a briefing.
Repair of the other two mooring points is expected within three weeks, Akchulakov said, adding that the terminal near the Novorossiysk port usually uses just two, which are sufficient to handle its normal volume.
The pipeline, partly owned by U.S. oil giants Chevron CVX.N and ExxonMobil XOM.N, halted all shipments this week after a storm damaged the mooring points.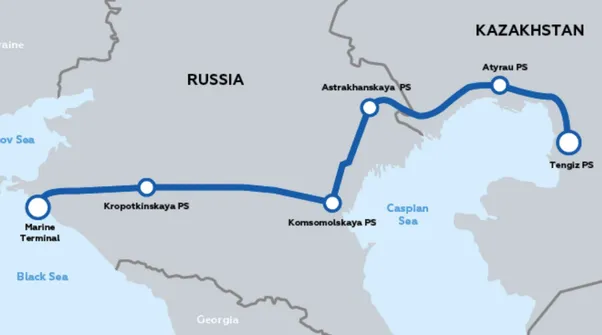 Details of the accident
According to Tengrinews.kz, Minister Akchulakov was asked at the SCC briefing whether the accident at the CPC could have been staged in order to make the transportation of oil products to other countries more difficult.
"The CPC is an international consortium. Its shareholders are Western companies, which comprise American and European companies. I think no one would do this. No one would benefit from it - neither the Russian Federation nor suppliers, including the CPC shareholders."
Akchulakov believes that the accident at the CPC was caused by a technical malfunction.
He adds: "We'll get the results later. But if it was done on purpose, how many days has it been? Two or three days - and VPU-1 is already working again. If we follow the logic of sabotage, it should not have worked at all. And if the berth has resumed operation, the situation is pretty clear.