Here is some of the top news stories about Kazakh sports from this week.
Dubovitskaya Wins Bronze at World Athletics Indoor Championships
Kazakh track and field athlete Nadezhda Dubovitskaya won the bronze medal with a 1.98-meter high jump at the 18th World Athletics Indoor Championships Belgrade22 held on March 18-20 in Belgrade, Kazakhstan Athletics Federation reports.
Dubovitskaya took home the first high jump award for Kazakhstan in ten years.
The 24-year-old athlete beat out the competition from eight countries and set a new Asian indoor record.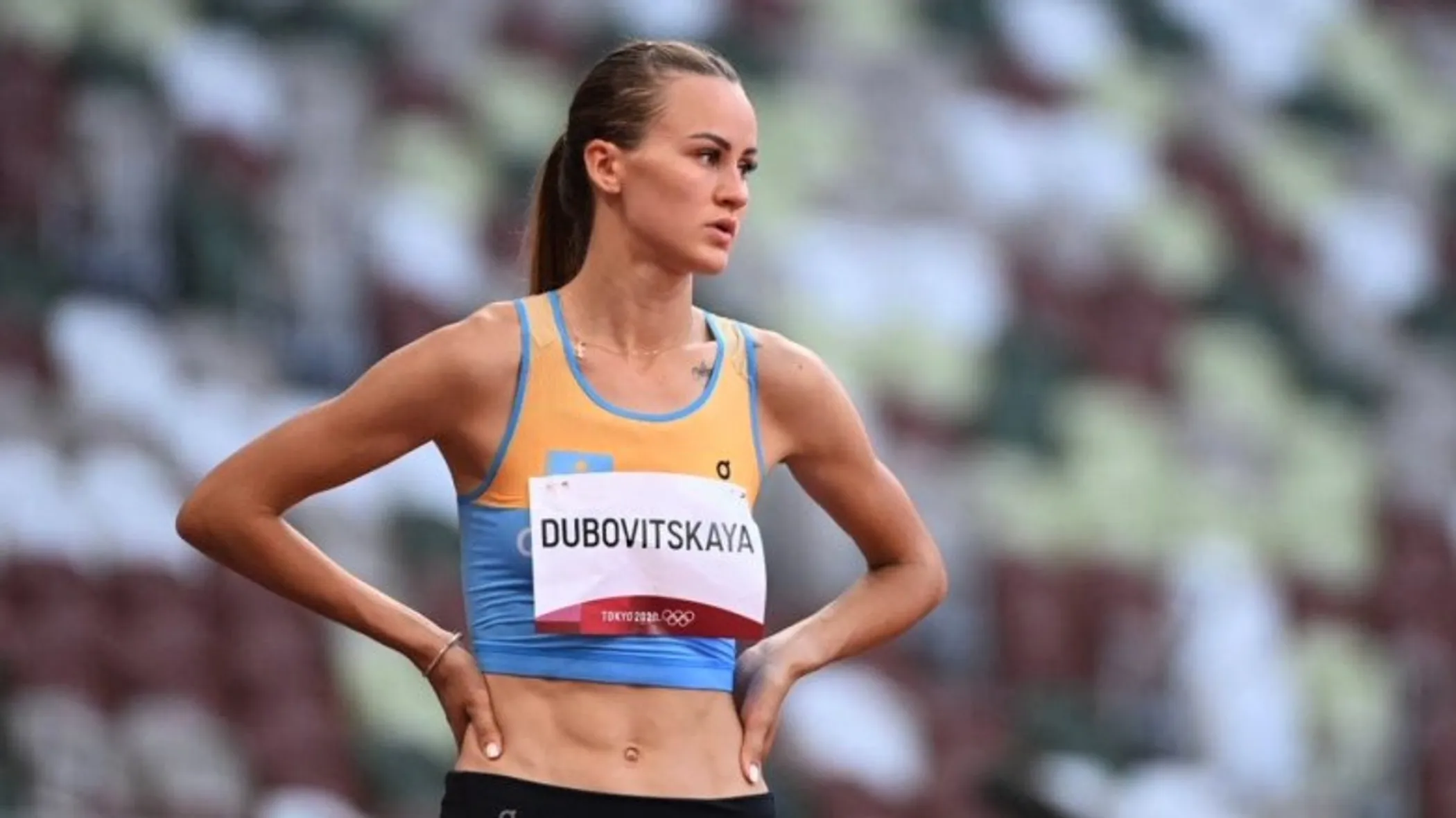 Kazakh Weightlifter Rahimov Stripped of Rio Olympic Gold
The now 28-year-old won the under 77kg category Olympic gold in 2016 with a then world record clean and jerk lift of 214kg.
On Tuesday, the sport's top court CAS ruled that Rahimov had substituted his urine on four occasions which they deemed use of a prohibited method.
They banned him for eight years starting from January 2021, and cancelled all his results from March 2016 up until January 2021.
This included any medals forfeited.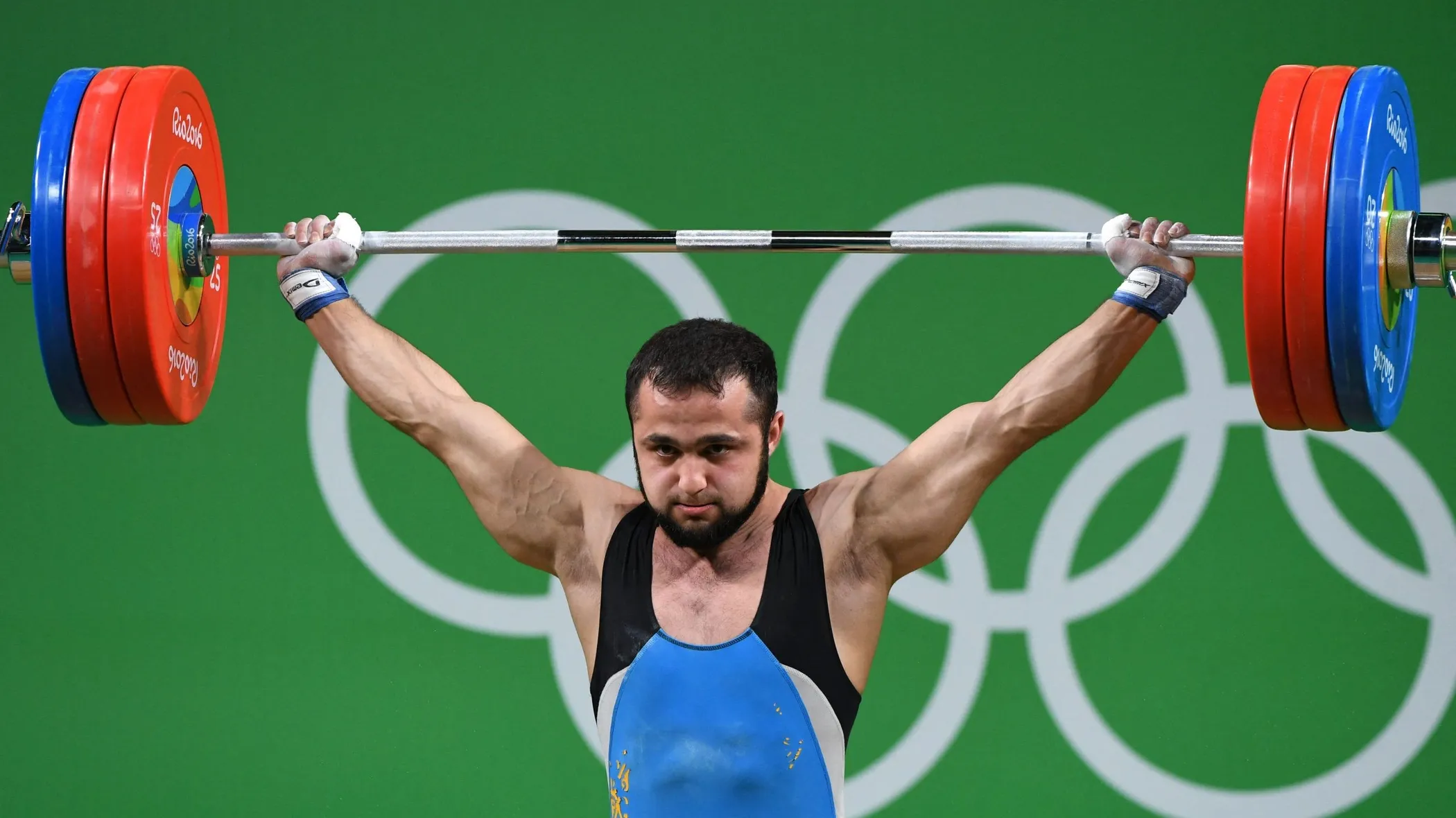 Kazakh Tennis Player Zangar Nurlanuly Continues to Lead in the Tennis Europe Ranking
Tennis Europe has published updated rankings for the Junior Masters, which will be held in Monte Carlo in autumn 2022.
Among the players up to 14 years old young Kazakh tennis star Zangar Nurlanuly continues to hold first place. The athlete has 505 points under his belt.
Damir Zhalgasbay (38th) and Daniel Tazabekov (129th) are also in the top 150.
Junior Masters is a major international tennis competition which brings together the young elite of European tennis (players up to 14 and 16 years), consisting of eight best boys and eight girls. Among its former champions are players like Rafael Nadal, Kim Kleisters, Alexander Zverev, and Belinda Bencic.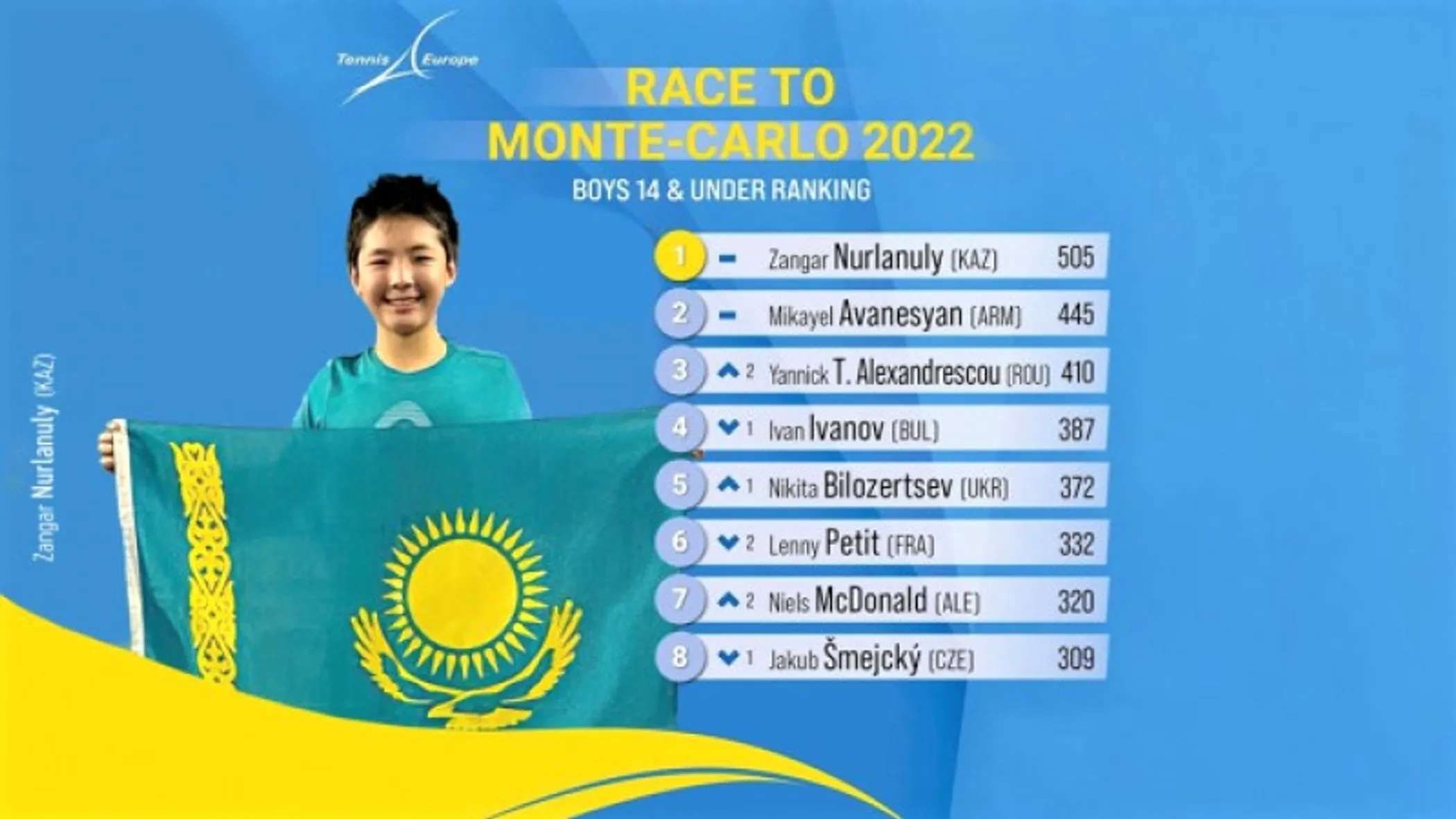 Kazakhstan wins gold at Asian Rowing and Canoeing Championships
The final heats of the Asian Championship in rowing and canoeing were held in Thailand. The Kazakhstani team brought home a whole bag of medals.
- Tatiana Tokarnitskaya, Irina Podoynikova, Natalia Sergeeva, Anastasia Berezovskaya (canoe-four, 1000 meters);
- Tatiana Tokarnitskaya, Olga Shmeleva (Kayak Two, 1000m);
- Anuar Almaganbetov, Sergey Emelyanov, Timoy Emelyanov, Merey Medetov (canoe-four, 1000 meters);
- Gulzhayna Tynybekova, Darya Korytkina, Ulyana Kiseleva, Olna Surmina (canoe-four, 1000 meters).
- Timofey and Sergey Emelyanovs (canoe-double, 1000 meters).
- Artem Tereschenko, Alexander Emelyanov, Igor Ryashentsev, Kirill Tubaev (C4, 1,000m);
- Darya Petrova (Kayak single, 1000m);
- Victoria Romanova (single canoe, juniors, 1000 meters);
- Gulzhayna Tynybekova (single canoe, 1,000 meters).
Alexander Emelyanov and Kirill Tubaev (Kayak single, 1,000m) also won gold medals. As the Asian Championship continues, our team has ten medals.
Golovkin Showed Himself Preparing for the Fight with the "Super-Champion"
IBF and IBO world champion Gennady Golovkin (41-1-1, 36 KOs) of Kazakhstan released a video of his preparations for his fight against WBA "super-champion" middleweight champion Riota Murata of Japan.
The boxer posted images of his training on his Instagram page.
His caption reads: "Training vibes GGG style".