Tennis Europe has published an updated ranking for the Junior Masters which will be held in Monte Carlo in autumn 2022, Tengrinews.kz reports. Zangar Nurlanuly has held the lead for 20 weeks, according to the press service of the Tennis Federation of Kazakhstan.
Race to Monte-Carlo 2022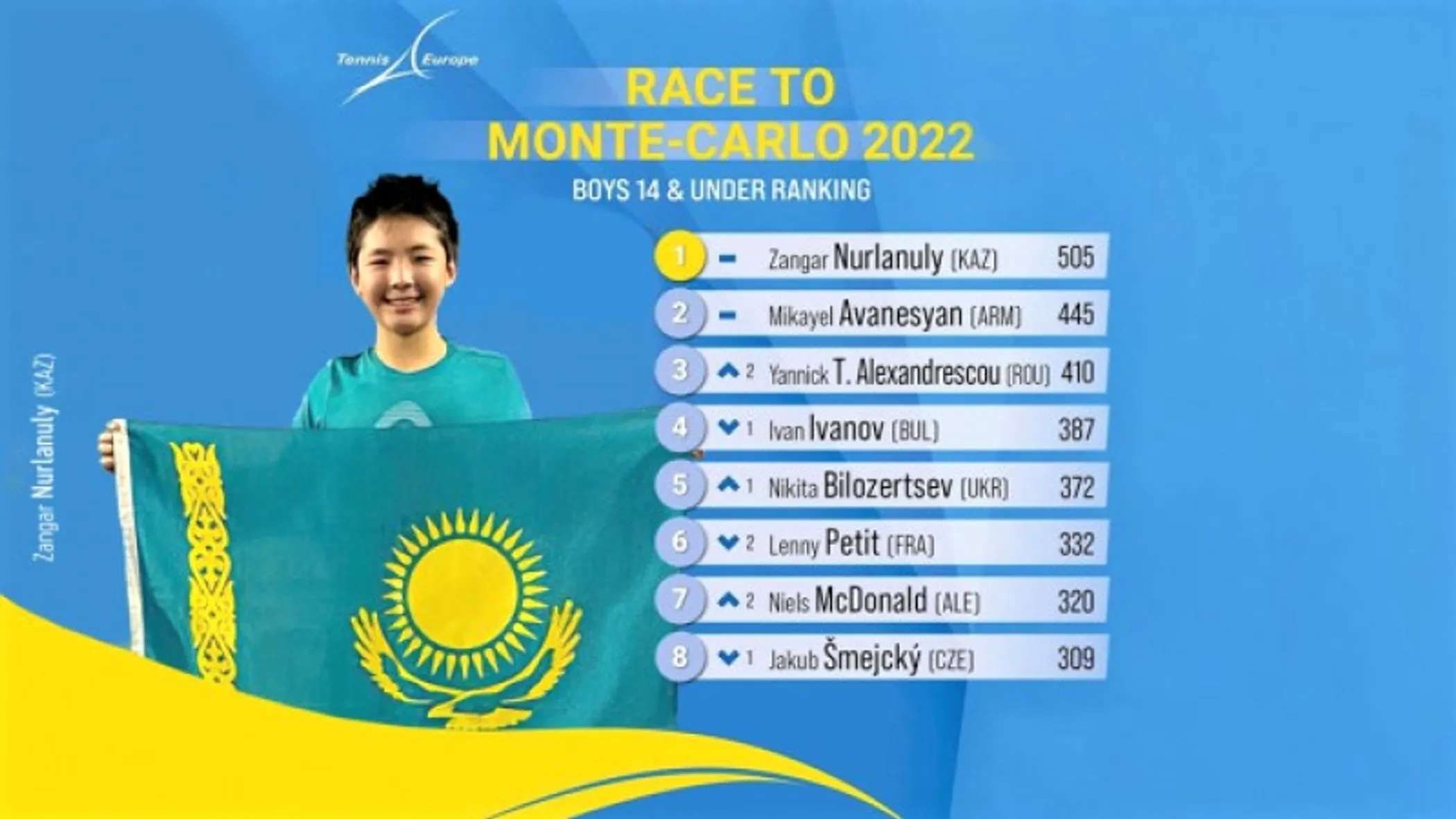 Among players up to 14 years old, the young tennis star continues to hold first place with 505 points under his belt. Damir Zhalgasbay (38th) and Daniel Tazabekov (129th) are also in the top 150.
Junior Masters is a major international tennis competition which brings together the young elite of European tennis (players up to 14 and 16 years) consisting of eight boys and eight girls. Among its former champions are players including Rafael Nadal, Kim Kleisters, Alexander Zverev, and Belinda Bencic.
The competition takes place on the legendary dirt courts of Club Monte Carlo, which is also the site of the iconic ATP Masters 1000, the Rolex Monte-Carlo Masters.
Up to now, Nurlanuly won the prestigious tournament in France in February and the Baseline Open-2022 in March.