Minister of Trade and Integration Arman Shakkaliev held talks in Beijing with Sun Yuning, Deputy Customs Commissioner-General of the General Administration of Customs of China. The agenda revolved around expanding the range of exportable livestock and plant products, QazMonitor reports citing the Ministry's press service.
Shakkaliev highlighted the significant demand from Chinese companies for various Kazakhstani goods, particularly meat such as beef, mutton, chicken, and their by-products.
Talks encompassed potential investment cooperation as major Chinese enterprises expressed willingness to invest substantial funds in Kazakhstan's meat production, aiming to boost exports to the Chinese market. Shakkaliev emphasized the need to remove existing restrictions to facilitate these ventures.
The General Administration of Customs of China expressed its readiness to evaluate Kazakhstan's veterinary services, focusing on controlling diseases such as foot-and-mouth disease and avian influenza.
"We're prepared to align standards for chilled and heat-treated meat products, poultry, table eggs, horse meat, and other commodities for export," stated the Kazakh Minister of Trade during the meeting.
The negotiations resulted in an agreement to eliminate trade barriers, with China showing willingness to lift restrictions on heat-treated meat product imports from Kazakhstan.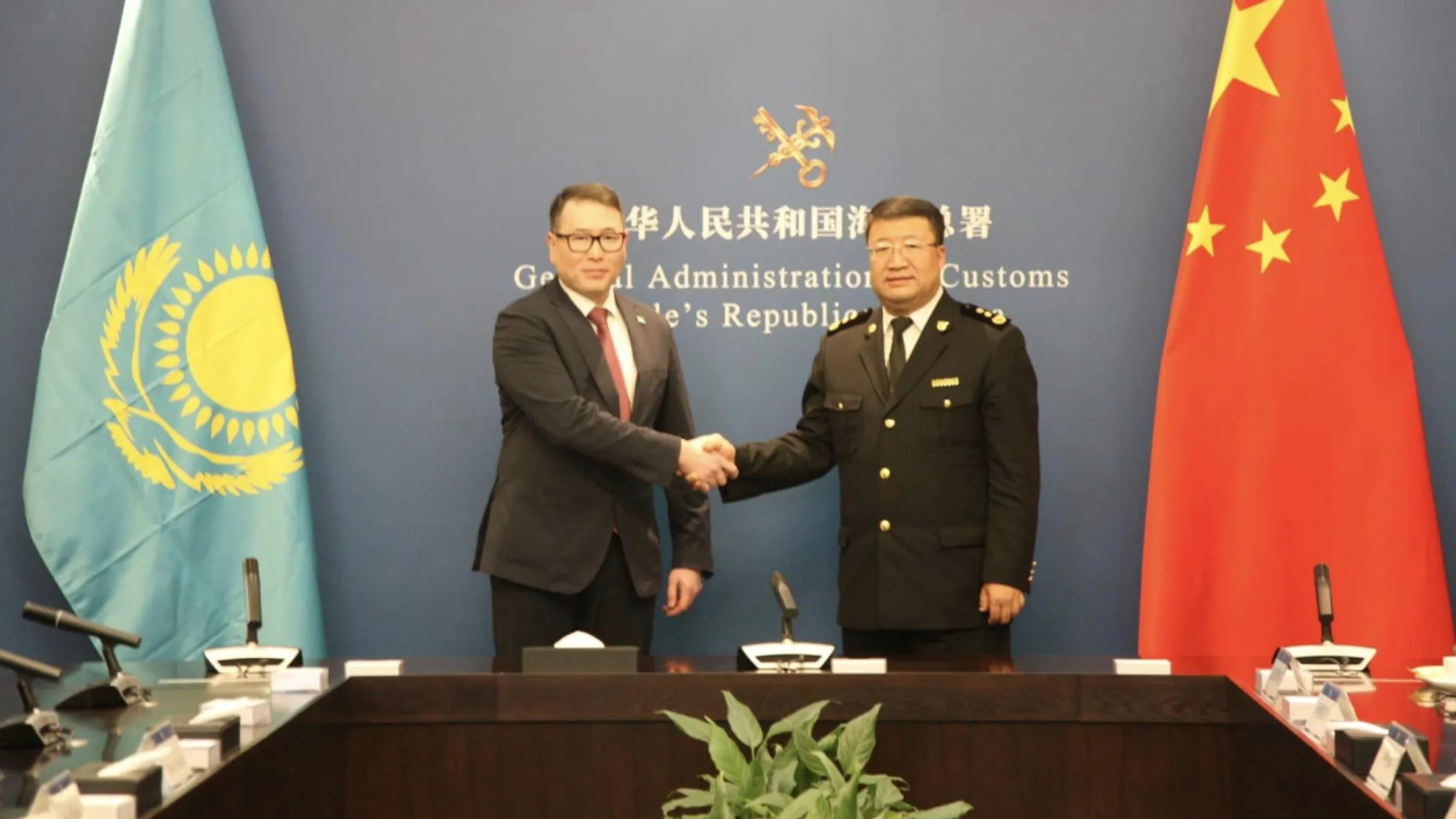 Kazakhstan's camel milk is highly sought after in the Chinese market, although the establishment of appropriate national standards for its supply was highlighted as a necessity during the talks. The export potential of mare's milk was also acknowledged. Additionally, discussions involved the export of stone fruits (peaches, apricots, cherries) to China and the compilation of potential exporters for peas and lentils.
"We are ready to expand exports of oat flakes, beet pulp, potatoes, cereals, and sunflower and safflower oil cake," added Shakkaliev.
Based on materials provided by the Kazakh side, the Chinese delegation informed about the completion of risk assessments related to avian influenza and foot-and-mouth disease — the side expressed readiness to evaluate corresponding Kazakhstan's veterinary services. Risk assessment related to the export of fresh peaches, apricots, and cherries has also been completed.
The parties reached an agreement for the Chinese delegation to visit and assess Kazakhstan's veterinary services within the current year. After the assessment, the Chinese side will be prepared to discuss livestock product exports after lifting the restrictions.
Moreover, both sides agreed to harmonize veterinary requirements for heat-treated beef, mutton, and poultry meat. Draft protocols for cherries, peaches, and apricots' exports are in development, with the Kazakh side set to submit the first draft for cherries to China in November for review and alignment.