On November 1, as part of the Agroworld Qazaqstan exhibition, Kazakhstan and the Netherlands signed a memorandum of understanding to establish a joint agricultural committee, QazMonitor reports citing the Ministry of Agriculture.
This committee serves as a formal platform for high-level discussions on agricultural and agribusiness development. Following the signing, the Kazakh-Dutch Committee on Agriculture and Agribusiness held its first meeting.
Azat Sultanov, Vice Minister of Agriculture of Kazakhstan, highlighted the significance of this partnership. The annual meetings will bring together representatives from both countries and experts from the agricultural sector to facilitate joint projects.
The vice minister noted that trade turnover in agricultural products between Kazakhstan and the Netherlands surged by 32.4% during the first nine months of 2023, reaching $61.7 million. He emphasized that Kazakhstan ranks 32nd among 113 countries in the Global Food Security Index and leads among post-Soviet states, showcasing its potential as a food supplier to various markets.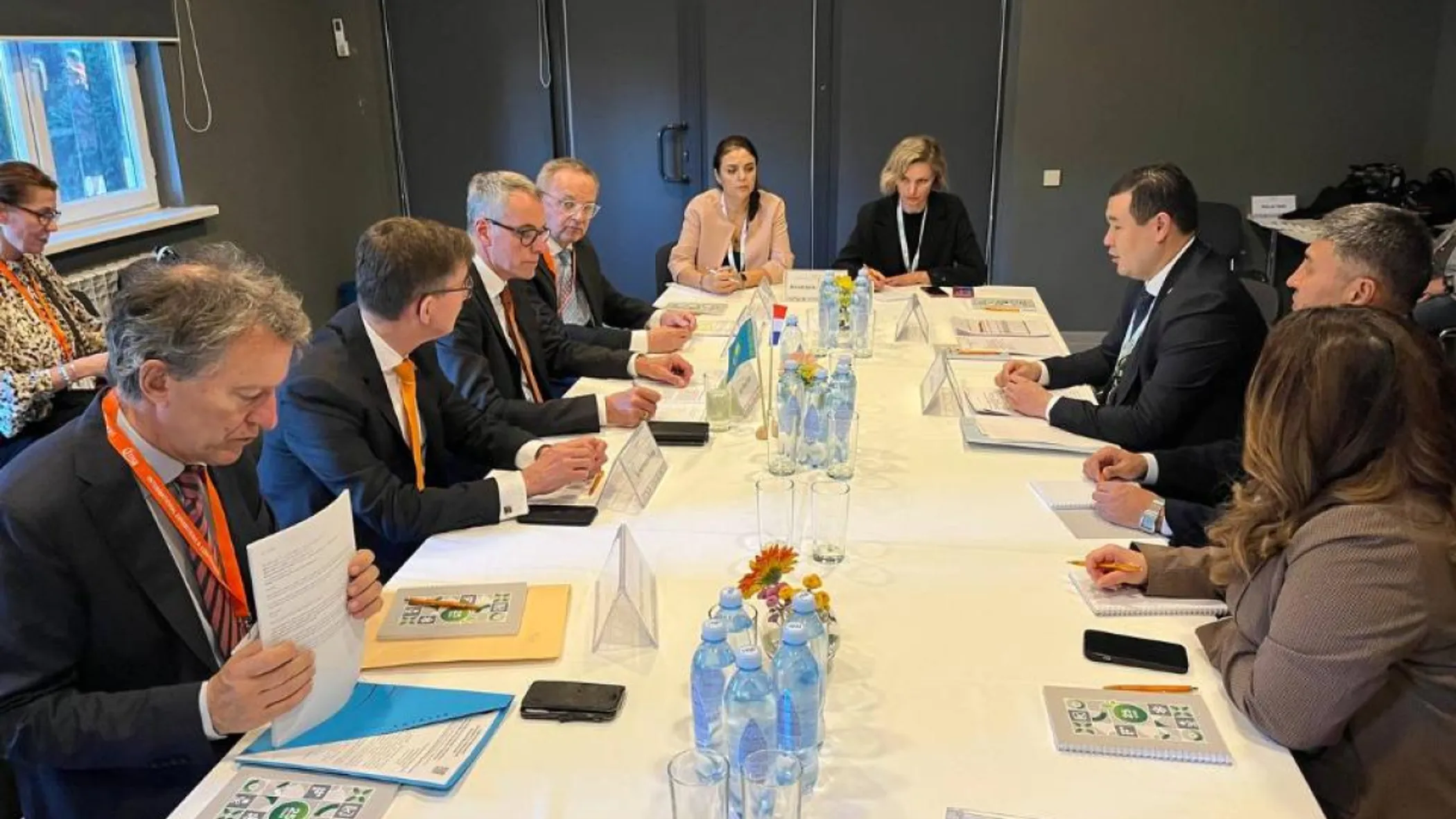 Sultanov presented three areas of cooperation under the memorandum. First, he proposed advancing collaboration in science and education, including a student exchange program between universities and the allocation of joint grants for Kazakh students and professionals to study at Dutch agricultural universities.
Next, he discussed the sharing of knowledge in veterinary medicine. Sultanov noted that the Dutch veterinary company, Royal GD, expressed readiness to implement a project for preventing and treating animal diseases. The project involves studying the experience of Kazakhstan and providing recommendations for its enhancement.
The third proposal aims to foster seed breeding development in Kazakhstan. Given the Netherlands' expertise in large-scale seed production, Kazakhstan's agricultural sector will significantly benefit from this exchange. Therefore, Azat Sultanov requested the committee to consider providing analytical information regarding the Netherlands' historical experience in this domain.