Minister of Digital Development, Innovation and Aerospace Industry of Kazakhstan Bagdat Musin, @bagdatmussin, came to one of the CSC in Nur-Sultan as a secret visitor. He talked about it in his Instagram stories, reports Tengrinews.kz.
Results of the experiment
"I'm sitting inside the CSC, observing everything as a mystery shopper. I watch the operators and the queue. Operators are discussing something while waiting in line. The guys next to me are surprised that they quickly received a certificate," he wrote under the video posted in his stories.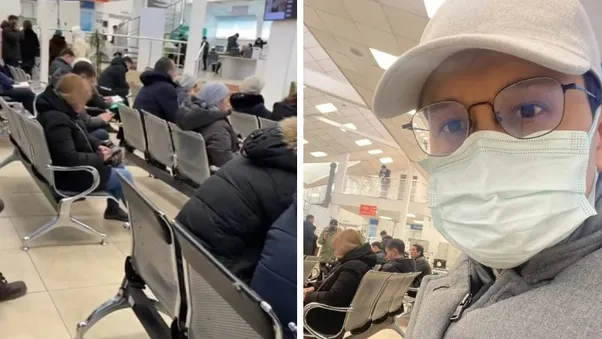 Law and order
This is not the first time he conducted a social experiment in a public service institution.
In November of 2021, Mussin visited the capital's special citizen service center (Auto-Center for Serving the Population), where he employed a secret shopper to get a driver's license without taking an exam. The attempt was reported as successful.
"The video [of the experiment] made by the employees of the internal security service of the "Government for Citizens" served as a concrete reason for taking urgent action. Now colleagues from the state corporation are finding evidence all over the country. The material will be transferred to law enforcement agencies for further investigation."
Bagdat Mussin
In the video, the minister, taking off his glasses to be less recognizable, together with a participant of the experiment - a secret shopper - went to the special center around 10 a.m. and arranged to get a driver's license. Together they found the right person, gave him the documents and the receipt, and took the ready driver's license without taking the practical and theoretical exams.
Afterwards, the minister went to the control room to check the authenticity of the documents. In the system, he even found pictures of the mystery shopper who had allegedly sat for the theory test. The official report shows that he passed the theory test in 3 minutes and 41 seconds with a score of 38 out of 40 points.
As a result, Mussin stated that a special system of biometric identification will be installed in all the public service centers when taking a theoretical exam for the license.