On October 17, the national company QazaqGaz and the Chinese oil exploration and production company Geo-Jade Petroleum Corporation agreed to jointly develop the Pridorozhnoye gas deposit, QazMonitor reports citing the national company's press service.
The agreement was signed at the 3rd Belt and Road Forum for International Cooperation in Beijing by Sanzhar Zharkeshov, the Chair of QazaqGaz, and Dai Xiaoping, the President of Geo-Jade Petroleum Corporation. Design work for the collaborative development of the Pridorozhnoye gas deposit is set to commence in 2024.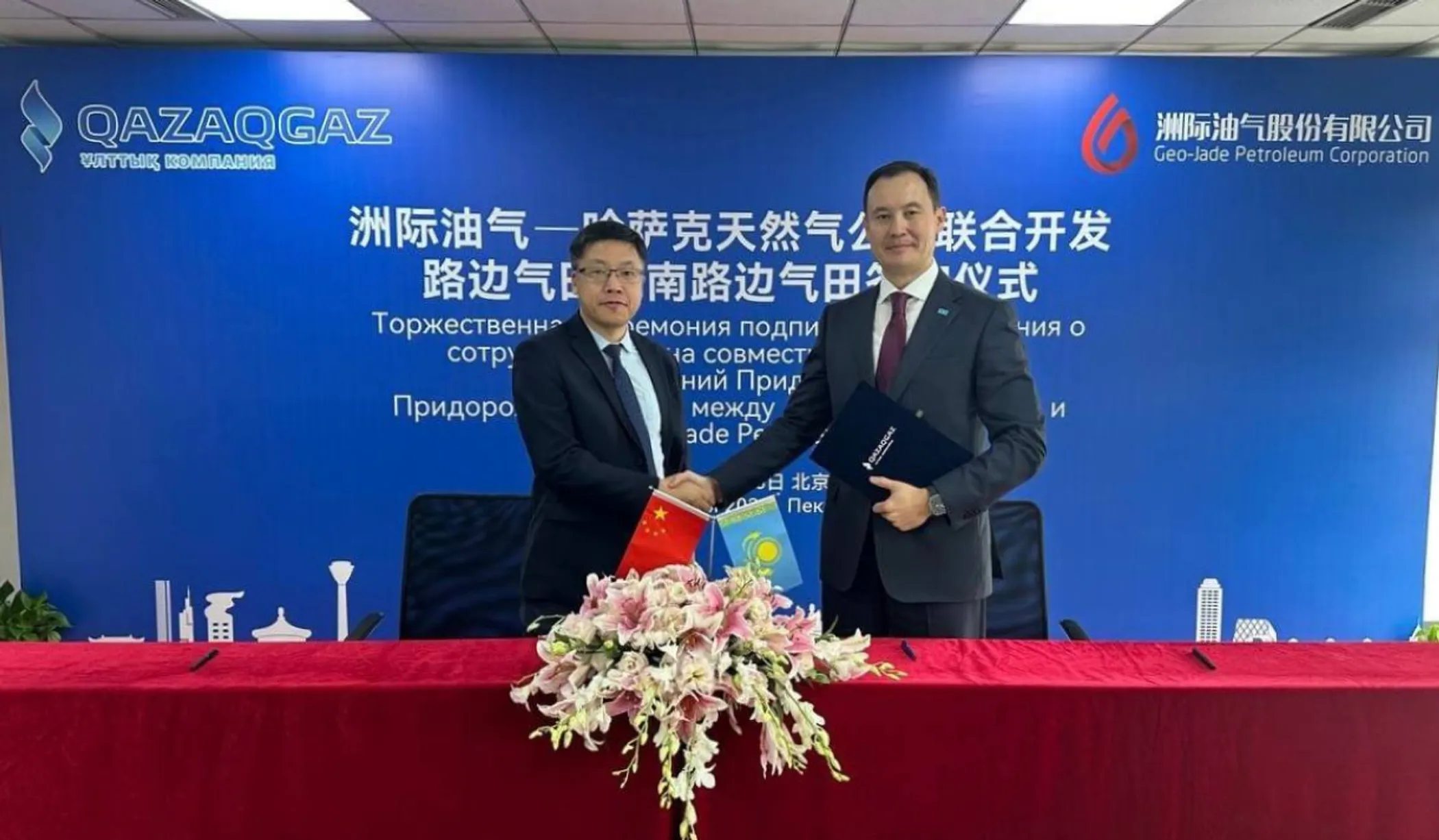 "One of the main tasks for QazaqGaz remains to increase the gas resource base. We are taking all possible measures to strengthen the country's energy security. Therefore, QazaqGaz, together with the Ministry of Energy of the Republic of Kazakhstan and the Samruk-Kazyna Fund, is carrying out large-scale reforms in the gas industry to ensure the investment attractiveness of the industry and attract investors to the development of gas fields," said Zharkeshov.
Earlier, QazaqGaz and Geo-Jade Petroleum Corporation signed an agreement for collaboration in geological exploration for gas deposits in Kazakhstan.