On October 4-5, Ambassador to Canada Dauletbek Kussainov visited Regina, the capital of Saskatchewan province, and discussed with local officials cooperation in various areas, QazMonitor reports citing the press service of the Ministry of Foreign Affairs.
During his visit, Kussainov discussed issues related to cooperation in the development of renewable and nuclear energy, as well as the involvement of Canadian businesses in mining projects in Kazakhstan with Jim Reiter, the province's Minister of Energy and Natural Resources.
Furthermore, during a meeting with Laura Ross, Minister of National Parks, Culture, and Sport, the Canadian minister invited Kazakh specialists to visit Grasslands and Prince Albert National Parks to learn about park infrastructure practices.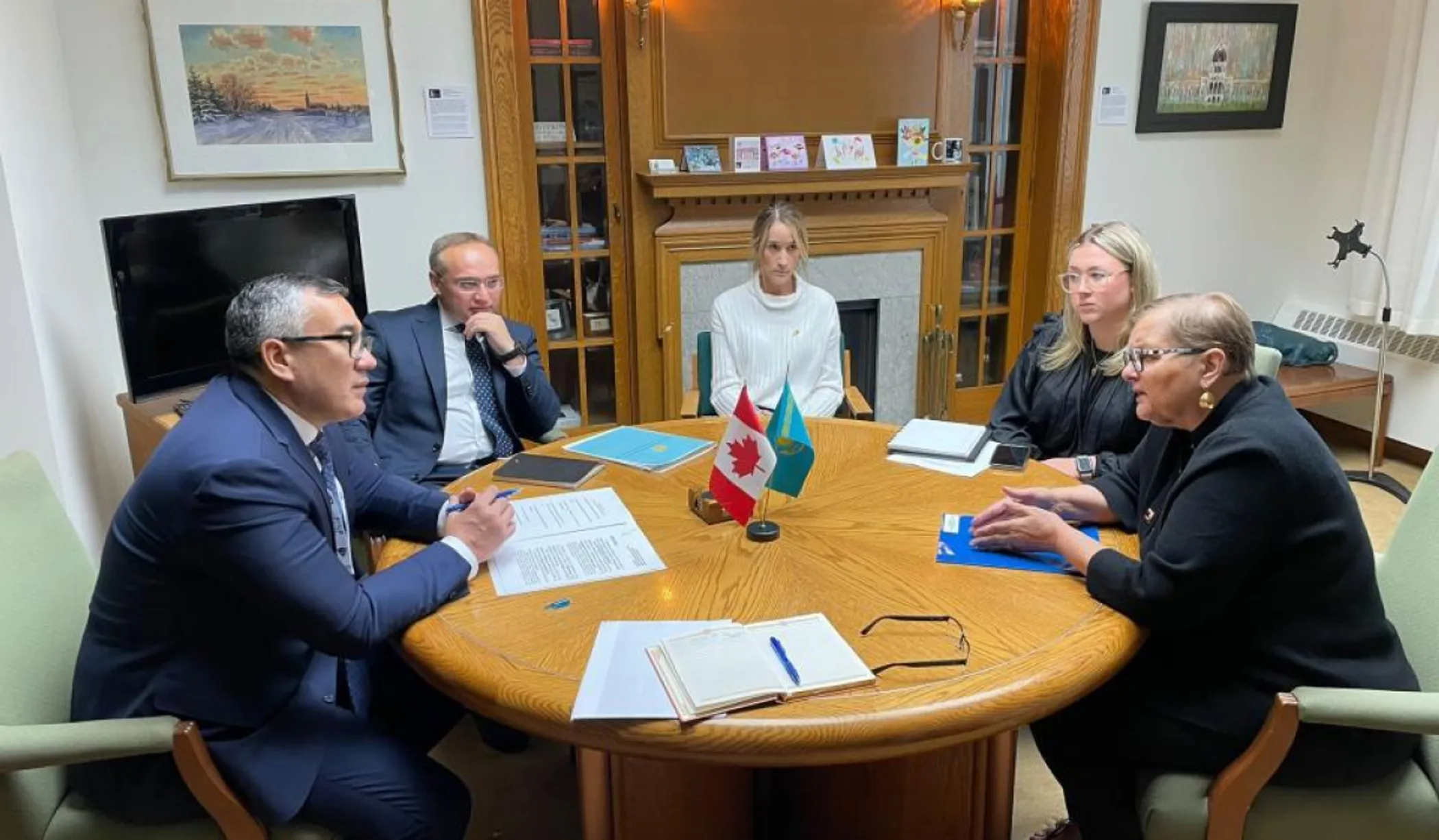 During a meeting with local Ministry of Agriculture representatives, Kussainov suggested arranging reciprocal visits by agricultural missions from both countries. He also conveyed the interest of Kazakh farmers in receiving specialized training in animal husbandry and veterinary medicine in Saskatchewan. Additionally, during negotiations with Deputy Minister of Trade and Imports Jodi Banks, the Kazakh side provided an export list from the domestic producers.
Concluding his visit, the Ambassador attended the Saskatchewan Suppliers' Energy Forum, where he held a number of business meetings, discussing the implementation of promising projects in the uranium and mining industries.