Kazakhstan signed an agreement with the Permanent International Association of Road Congresses (PIARC) at the 27th World Road Congress in Prague, officially becoming a member of the organization, QazMonitor reports citing the press service of the Ministry of Transport.
The agreement was signed by Berik Kamaliyev, the Chair of the National Committee of the World Road Association – PIARC in Kazakhstan, and the organization's President, Nazir Alli.
The membership status is expected to contribute to the development of the domestic road sector by granting Kazakhstan access to modern technical developments and industry documentation in road and engineering construction, as well as road traffic.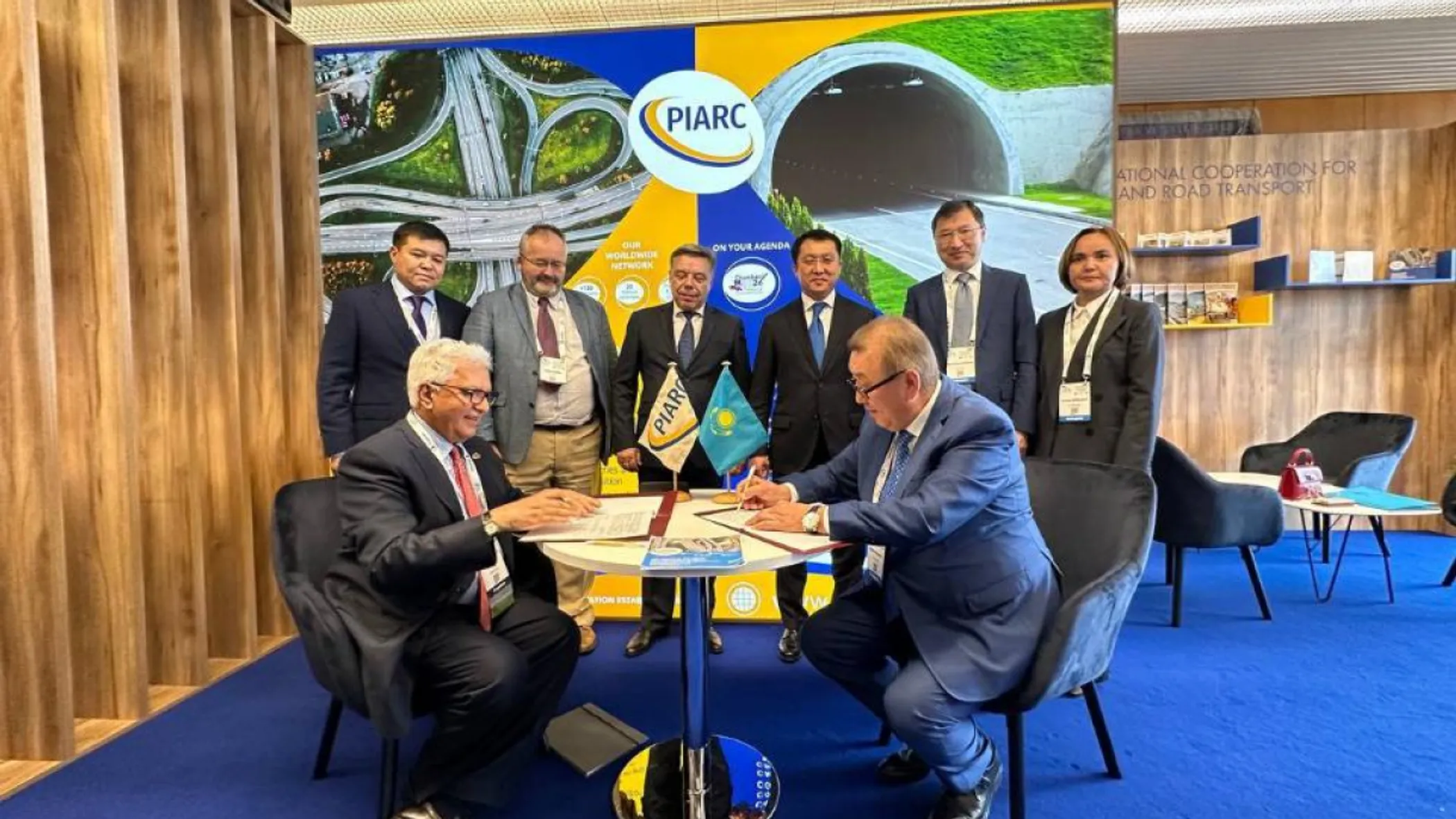 Established in 1909 in France, PIARC aims to foster and facilitate global discussions and knowledge sharing on roads and road transport. Comprising 125 member countries, the association provides a platform for the exchange of knowledge on roads and road transport policies and practices within the context of integrated sustainable transport.