Residents of Nur-Sultan who rallied to defend a patch of designated parkland from high-rise developments have scored a victory, setting a rare example of successful urban activism in Kazakhstan's tightly controlled civic space, reports Eurasianet.
Where it all began
The conflict over the strip of land wedged between two thoroughfares in central Nur-Sultan dates to 2020 when city planners gave part of the park's territory over to a construction project.
Prior to this decision, there had been plans to transform the 11-hectare tract into a fully functional recreation zone complete with playgrounds, a skate park, and 3,500 trees. That was supposed to have been completed by 2018.
In a letter penned earlier this year in response to residents angered by the change in tack, the head of Nur-Sultan's architecture and planning department, Nurlan Urankhayev, said the residential development was necessary to solve the problem of over a thousand debtors who had missed mortgage payments.
The development would affect only a third of the park, Urankhayev wrote.
For a small but determined group of residents, that was a third too much.
Viktor Sapulnik, one of the members of the movement, told Eurasianet that residents are fed up with Nur-Sultan's growing "concrete jungles," and the dirty air that has accompanied frantic overdevelopment.
"A capital that wind used to blow through all the time is now getting gassed out," complained Sapulnik, who has tried and failed nine times to register a green non-profit with the Justice Ministry.
Sapulnik and his initiative group held gatherings against the development plans throughout February.
One meeting of 150 people on February 20 appealed to President Kassym-Jomart Tokayev to scrap the apartments plan, finish the park project this year, and punish the planning officials and municipal construction company responsible for the change in course.
If the demands were not met, the initiative group said, they would call a general rally in the city.
At some point, the government decided it had heard enough.
Tokayev's press secretary Berik Uali wrote on Facebook on March 6 that Tokayev had ordered the mayors of Nur-Sultan and former capital Almaty to listen to the appeals of residents not to build high-rise infrastructure in the cities.
"The president considers it necessary to pay attention to the construction of social infrastructure, squares, and children's playgrounds," Uali said.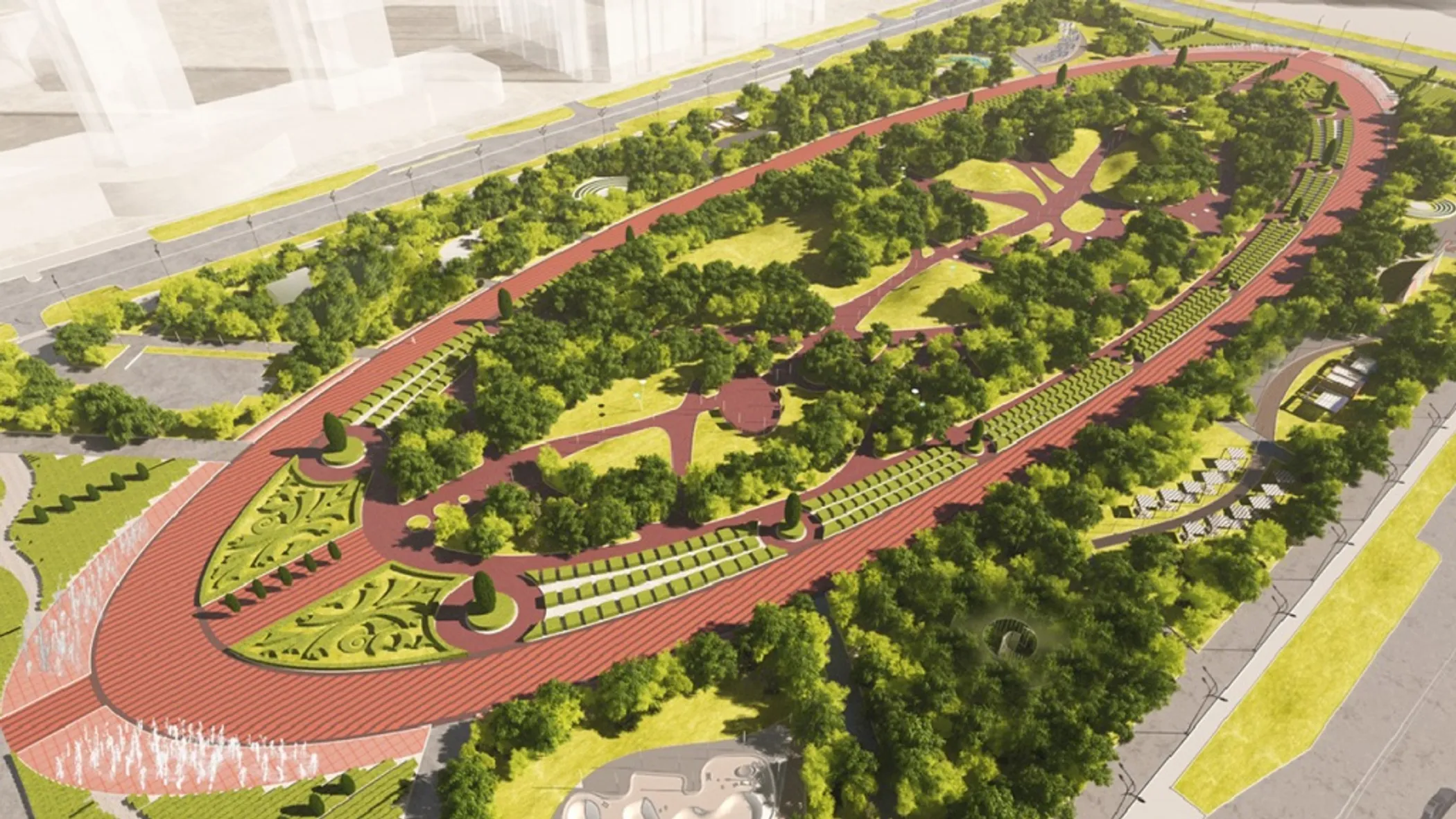 It's not over yet
Sapulnik told Eurasianet that he and his colleagues are aiming to take municipal planners to court. But most important was to ensure community ownership of the new space, he said: "We need to return the city to ourselves."
City planning in Nur-Sultan, a city named in 2019 for Kazakhstan's first president, Nursultan Nazarbayev, has always been a top-down affair.
Its transition in the 1990s from a provincial backwater to a metropolis and the seat of government was Nazarbayev's brainchild, but miscalculations dogged the execution.
Kisho Kurokawa, the Japanese architect who oversaw the city's design, is most often blamed by officials for failing to anticipate population growth. Kurokawa passed away in 2008.
In Almaty, the former capital, urban activism has fared better.
His tenure from 2015 to 2019 saw roads transformed into pedestrian zones and river footpaths extended through the city.
Nur-Sultan's hesitation to follow Almaty's lead may have been motivated by the fact that the new pedestrian zones became popular locations for anti-government demonstrations.
But activists in both cities are catching the government at the right time.
One of those came on March 2 when Tokayev's office announced plans for the area housing the presidential residence in Almaty that was besieged and burned during those clashes. Rather than rebuilding the residence, Uali wrote, the government had decided to transform the area into a public square.