The British Council announced the four winners of the Study UK Alumni Awards 2021-2022 in Kazakhstan, Kapital.kz reports. The prestigious international award aims to recognize achievements in higher education and the career of British graduates around the world.
The award has been running for eight years, and this year, international UK alumni representing more than 140 UK higher education institutions applied from more than 100 countries.
Science and Sustainability Award
The winner of the Science and Sustainability Award, which recognizes alumni who have distinguished themselves in their careers and achievements in the world of science and sustainability, is:
Mukhit currently supervises numerous research projects not only at the Kazakh Eye Research Institute but also at the Eye and Vision Research Center in Hong Kong. He is the only ophthalmologist in the country who is eligible to be a Principal Investigator for Government-funded grants and supervision of Kazakhstan's doctoral research.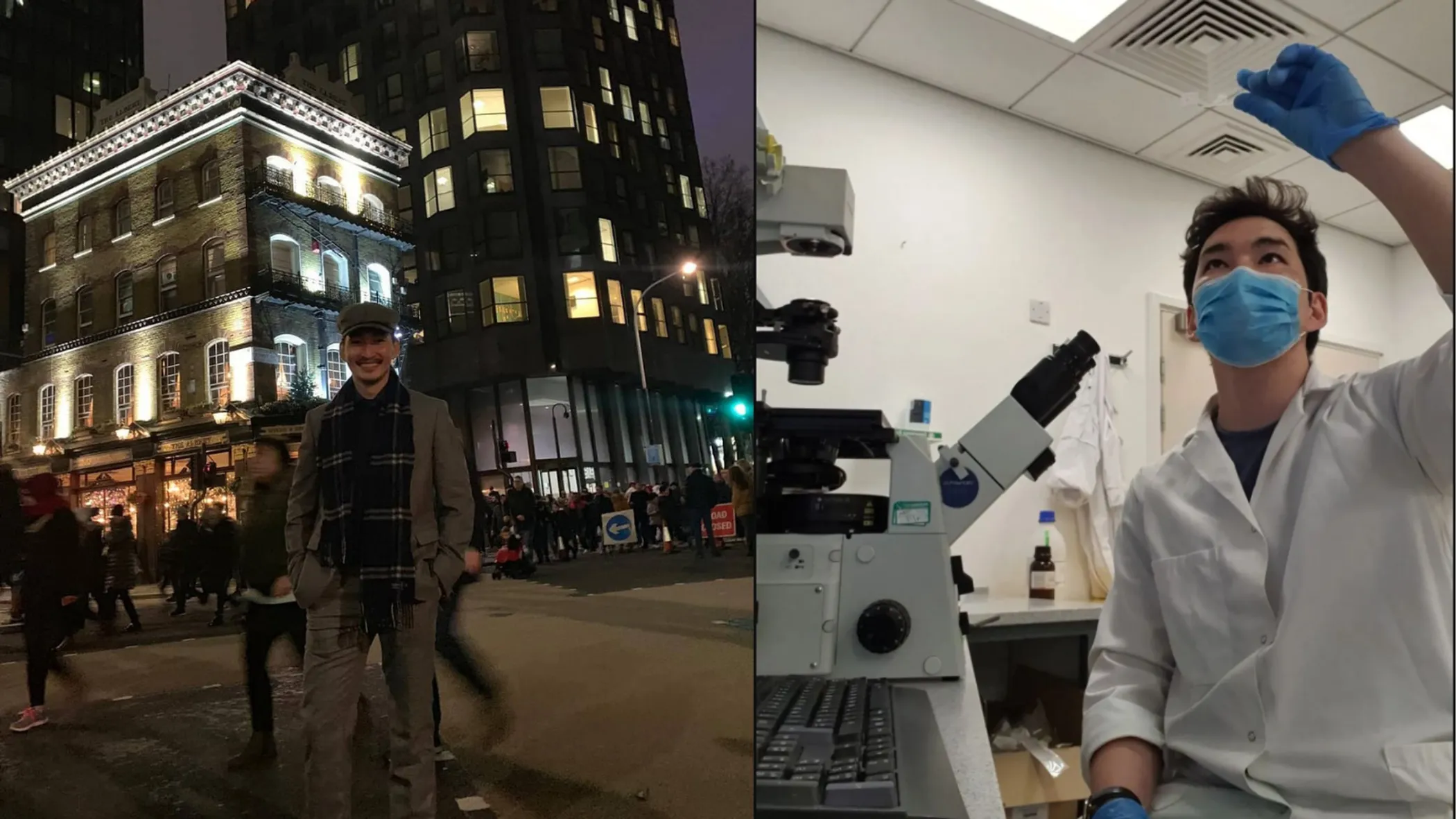 The Social Impact Award
The Social Impact Award, which recognizes alumni who have made exceptional contributions and commitment to creating positive social change and improving the lives of others, went to:
Kuat Akizhanov, a graduate of the University of Bath and the University of Manchester.
Kuat is a political economy expert specializing in socio-economic inequality in Kazakhstan and the Eurasian region.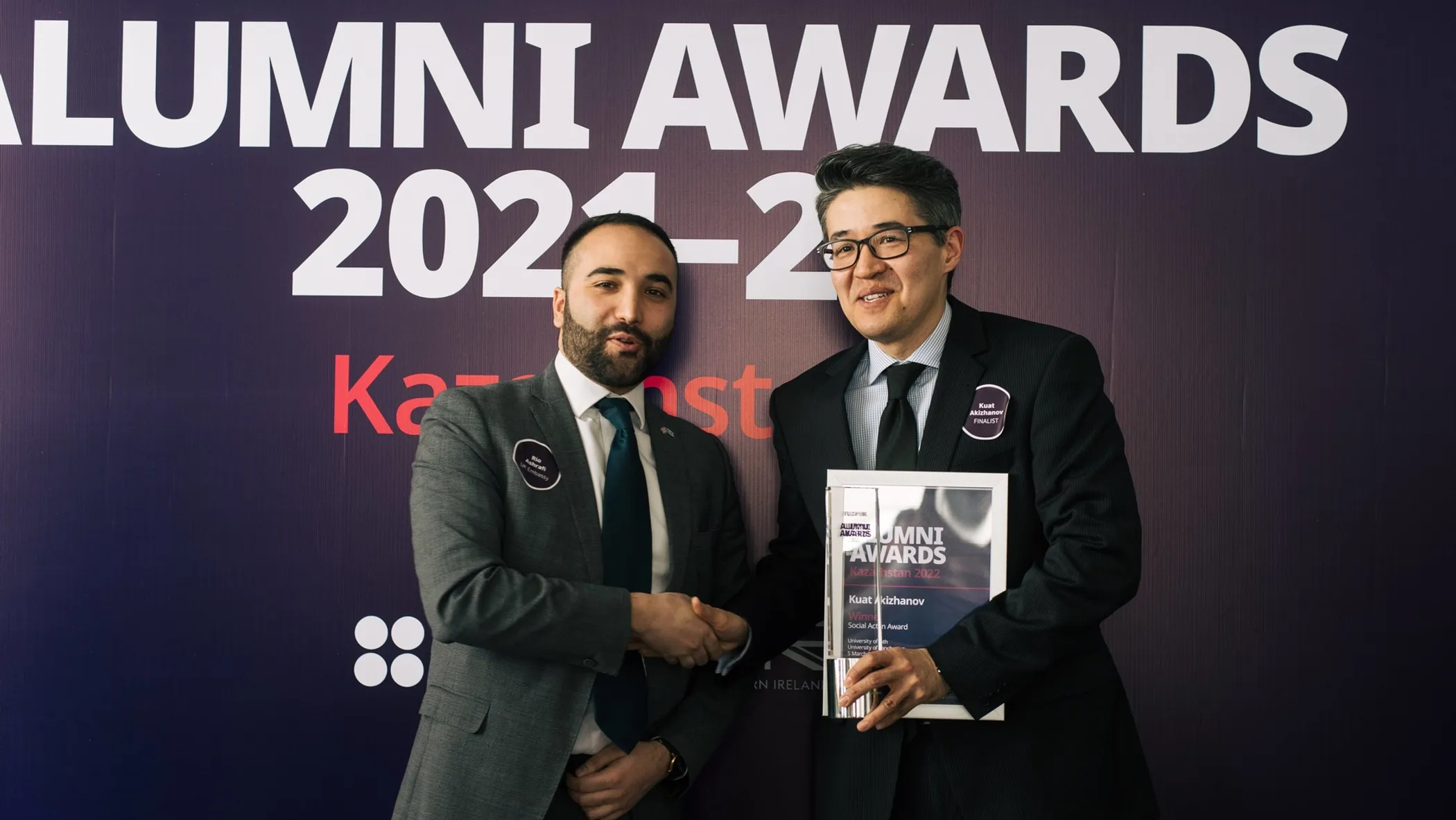 Business and Innovation Award
The Business and Innovation Award category, which recognizes alumni who are actively engaged in initiating and facilitating innovative or creative new ideas, solutions, or business opportunities with potential for growth, was awarded to:
Renat Bekturov, @rn.bekturov, a graduate of the University of Leicester. Renat is the CEO of Astana International Exchange Ltd. (AIX), part of Astana International Financial Center.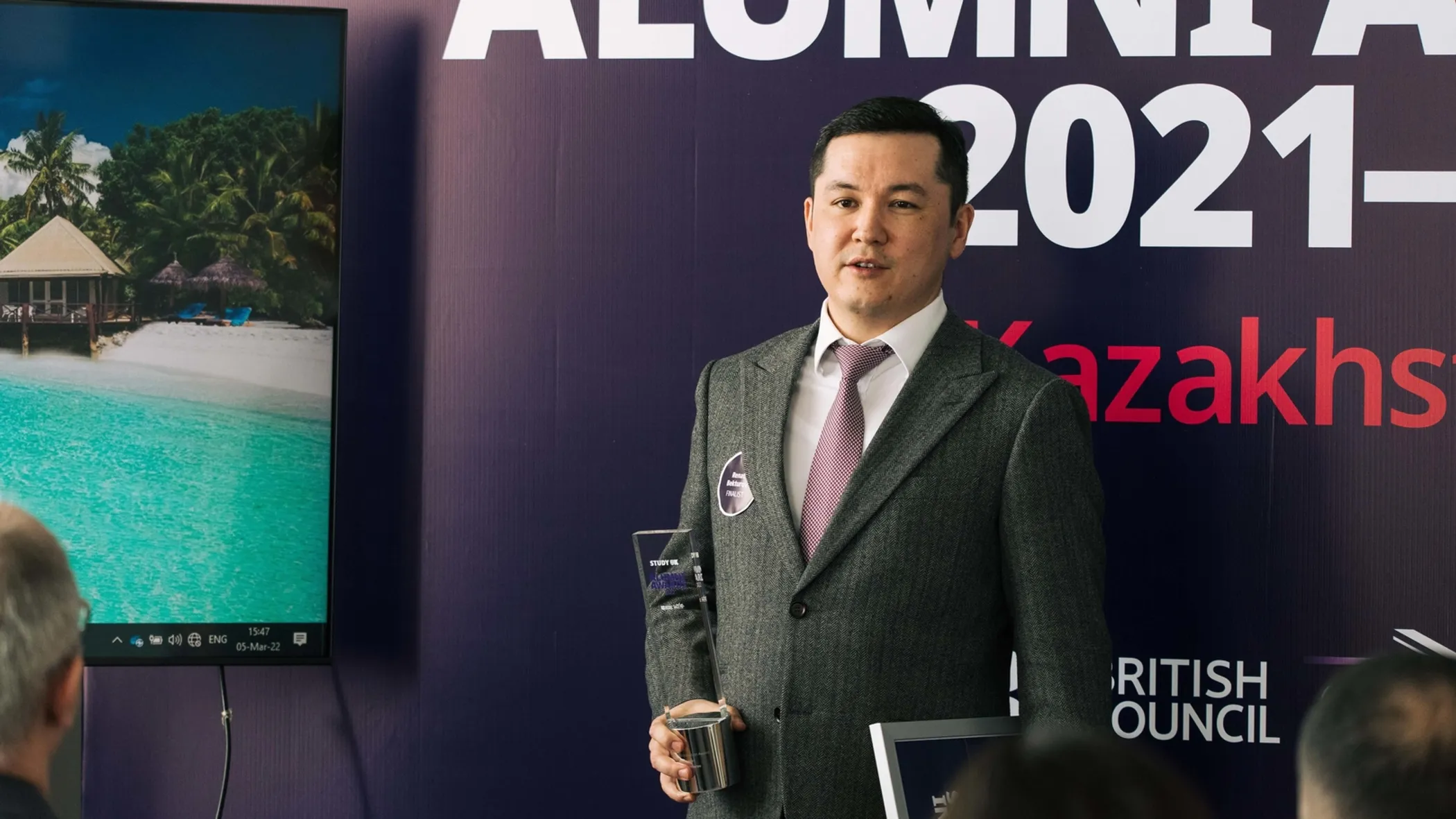 Ambassador Award
This year also saw the presentation of the Ambassador Award, which recognizes alumni who have demonstrated achievement, influence, and creativity in a variety of fields, and was presented to:
Assem is a journalist, writer, and political activist who co-founded the online media channels masa.media and Til Kespek Joq.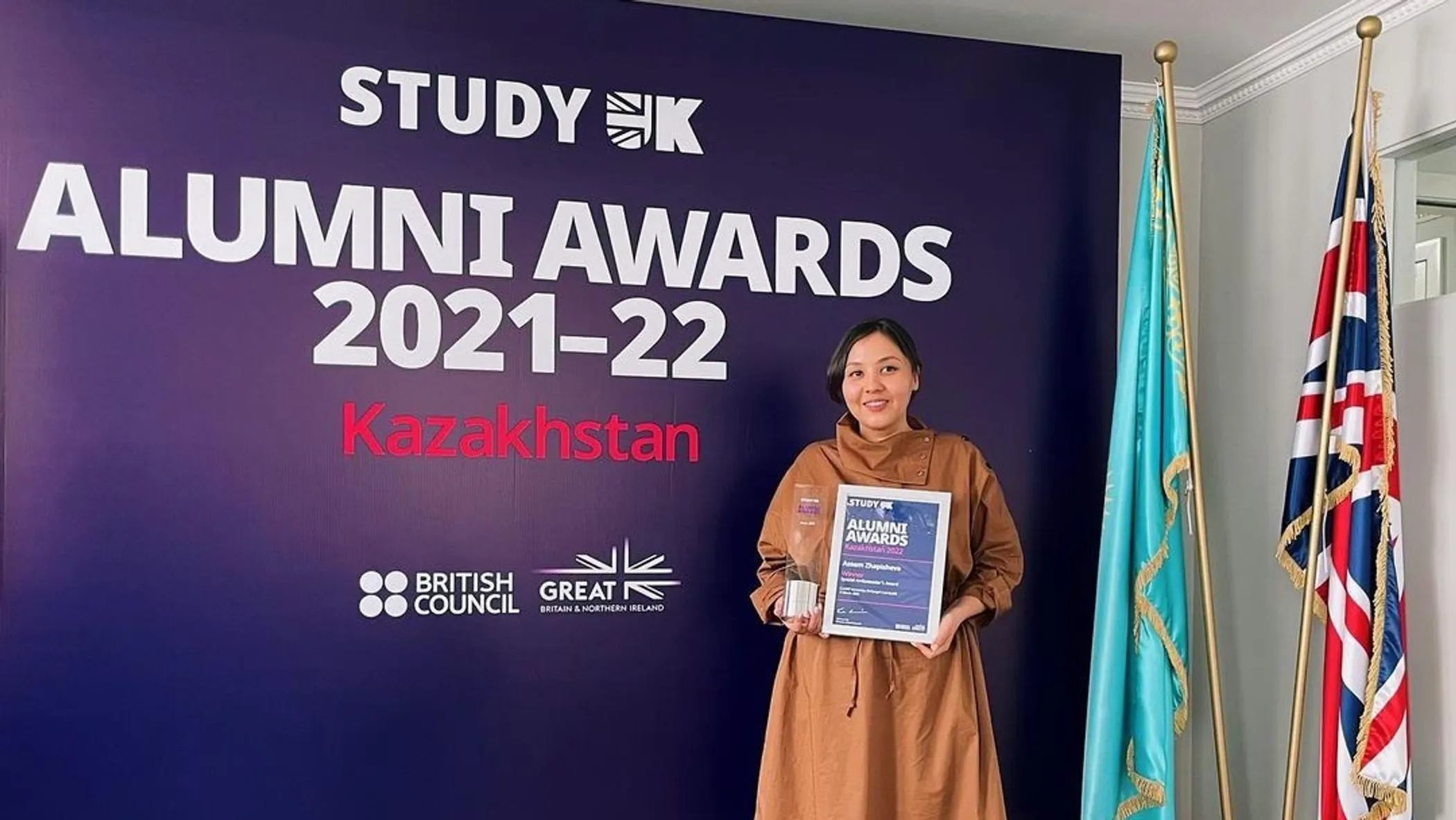 The awards were all presented by the British Ambassador to Kazakhstan Kathy Leach who commented:
"This year, we are celebrating 30 years of cooperation between the UK and Kazakhstan. I am honored to see that during these years of friendship we have progressed in a lot in different areas, including education. I wish our cooperation to continue to flourish, and that we celebrate our successes around the world over the next 30 years with even more outstanding achievements by UK graduates, business professionals, entrepreneurs, and community leaders.