Kazakhstan and the European Bank for Reconstruction and Development (EBRD) discussed the implementation of the national Carbon Neutrality Strategy until 2060 and additional steps to decarbonize the economy, QazMonitor reports citing the Ministry of National Economy.
Economy Minister Alibek Kuantyrov met in Astana with the head of the EBRD in Kazakhstan, Huseyin Ozhan, and the bank's head of Climate Strategy and Regional Delivery, Dimitri Gvindadze. The meeting was also attended by representatives from the national Economic Research Institute.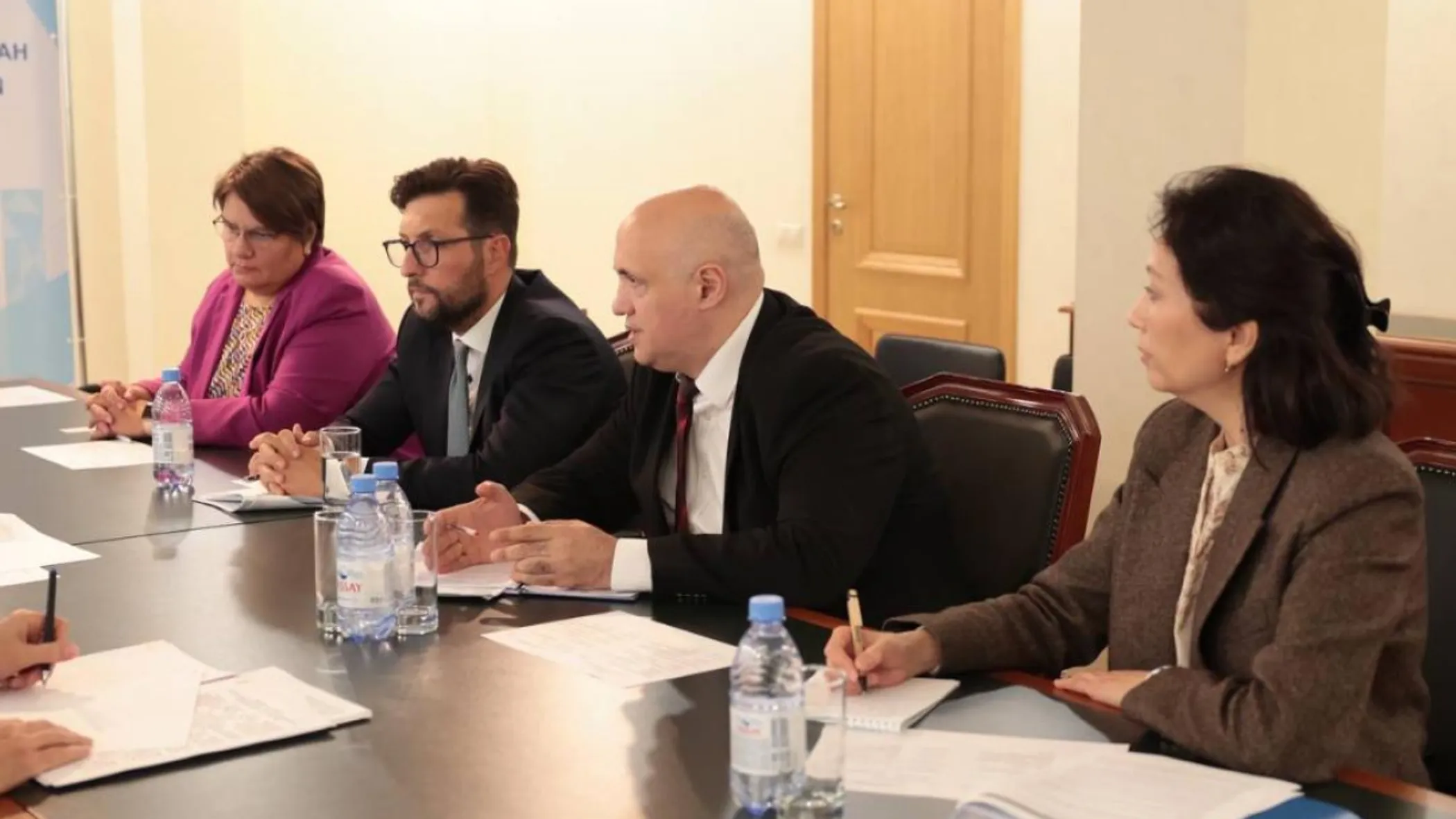 Kuantyrov emphasized the need to develop a unique energy transition model, considering the specificities of the domestic economy. The strategy should take into account factors such as the new tariff policy, climate conditions, the necessity of attracting new technologies, and improving the efficiency of coal resources.
In turn, EBRD representatives assured the Kazakh side of their commitment to providing expert support in the development of an action plan.