Kazakhstan and Egypt held commemorative events in honor of the 800th anniversary of Baybars, the 13th-century ruler of the Mamluk Sultanate, QazMonitor reports citing the ministry of culture and sport.
To celebrate the anniversary, a Kazakh delegation, including Maulen Ashimbayev, the chair of the Senate, Askhat Oralov, the minister of culture and sport, Darkhan Kydyrali, the minister of information and social development, as well as Kazakh theater actors, musicians, and historians, took part in Kazakhstan's culture days in Egypt.
The delegation participated in the opening ceremony of the restored al-Zahir Baybars mosque in Cairo. The ceremony was attended by Abdel-Wahab Abdel-Razeq, the president of the Senate of Egypt, Ahmed el-Tayeb, the grand imam of al-Azhar, ministers, and the Cairo governorate officials.
"The event is part of the program to celebrate the 800th anniversary of sultan Baybars. A total of more than 300 events are planned, including academic conferences, roundtables, stage performances, and much more. For example, in February, a street named after this great historical figure was opened in Astana, and an international academic conference took place at Eurasian National University. In the middle of May, the Makhambet Utemisov Regional Drama Theater in Atyrau presented Beibarys play in Astana," said Oralov.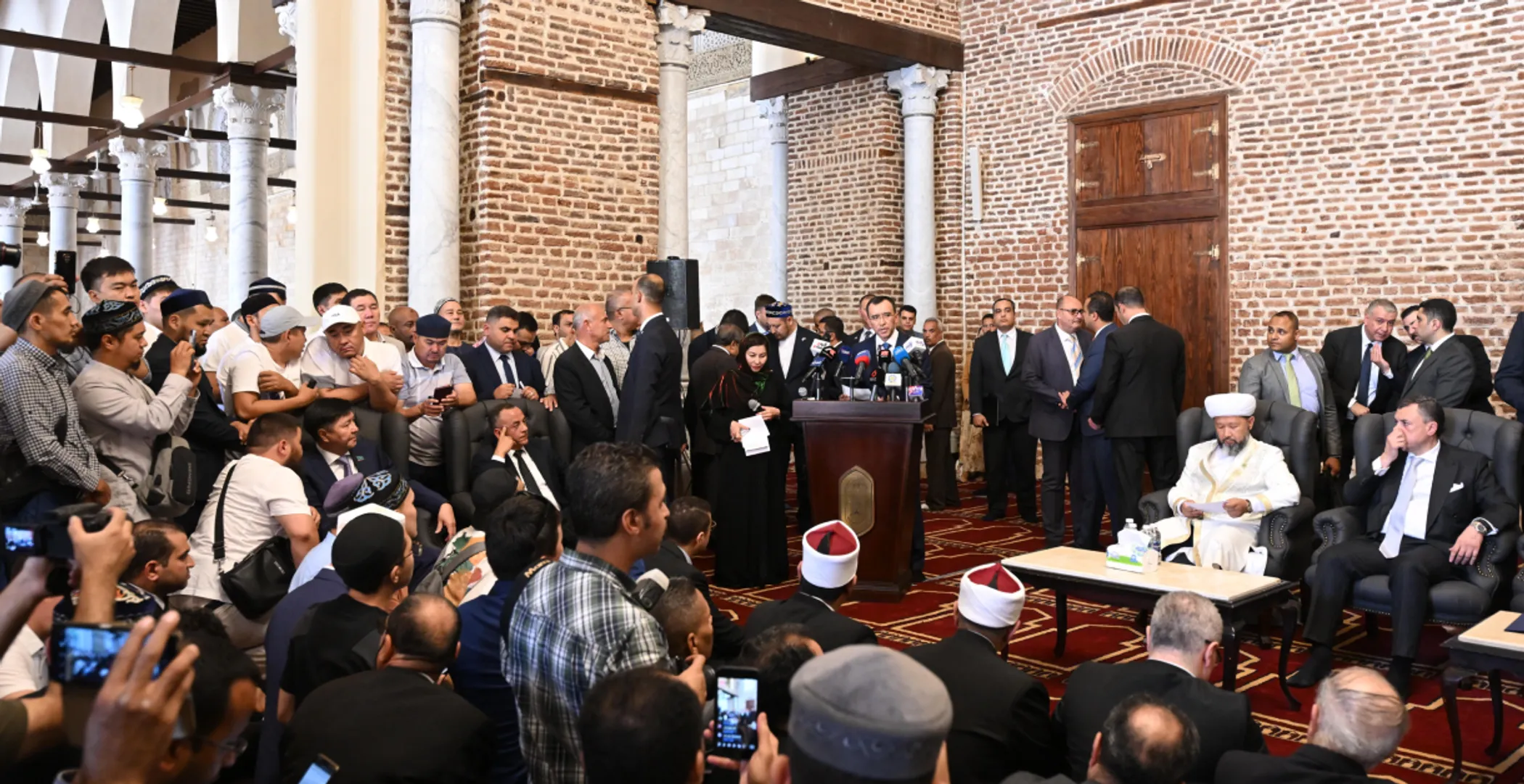 Minister Oralov also met with his Egyptian counterpart Neveen Al-Kilany to discuss cooperation in culture, sports, and tourism. The parties noted the positive outcomes of the bilateral intergovernmental commission, which has held five meetings to date, with the sixth one planned for this year.
In 2021, the parties agreed to cooperate in the restoration of ancient monuments, including the Zharkent mosque, a hallmark of Chinese Islamic architecture in Kazakhstan. This year, the Egyptian side also intends to hold an exhibition on Mameluk period culture at the National Museum in Astana.
Furthermore, since March of last year, air links between seven Kazakh cities and the resorts of Sharm El-Sheikh and Hurghada have been resumed. Currently, there are 21 flights per week between Kazakhstan and Egypt, with plans to introduce a mutual visa-free regime.