The leading contenders for first place at the FIDE Women's Grand Prix (WGP) in New Delhi, Bibisara Assaubayeva, Zhu Jiner and Aleksandra Goryachkina, drew their games of the last round, scoring six points each, QazMonitor reports.
After tiebreaks, Goryachkina was awarded first place, Assaubayeva ranked second, and Jiner was third. All prize money and WGP points were divided equally among the players with an equal final score, awarding each player €12,333 and 133 points.
The Indian stage of the Women's Grand Prix was the third in a series of four tournaments. Sixteen chess players take part in the series, each competing in three of the four tournaments. The two players with the highest total points in the series qualify for the FIDE Women Candidates Tournament 2023-24.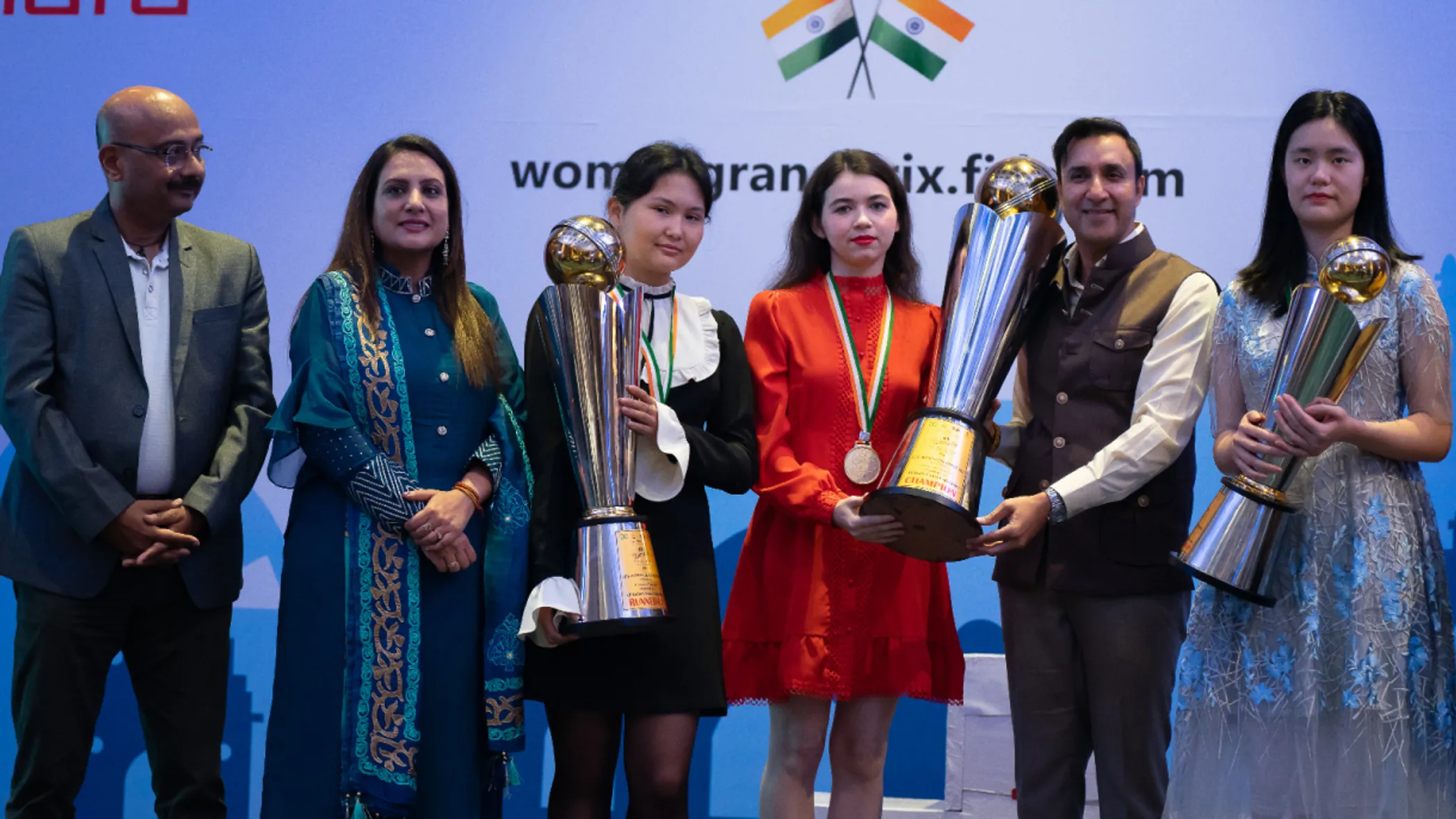 Currently, Zhu Jiner is in the lead of the overall standings of the Women's Grand Prix, followed by Goryachkina with 263 points, and Alexandra Koteniuk with 250, who closely followed by Kateryna Lagno with 245 points.
The tournamnet in New Delhi was the second tournament in the WGP cycle for Bibisara Assaubayeva, who is currently in 6th place with 163 points. Other player from Kazakhstan, Zhansaya Abdumalik is in 8th place with 145 points.
The next and final event in the Women's Grand Prix cycle will be held in Cyprus between the 15th and 28th of May.