In 2022, the total volume of transfers through international wire systems grew by 32.7% when compared to the prior year and amounted to ₸1.8 trillion, QazMonitor reports citing the National Bank.
Cross-border transfers between Kazakhstan and neighboring countries amount to 94.7% of all transactions. The average amounts sent and received from abroad in 2022 are ₸415,000 and ₸413,000 respectively.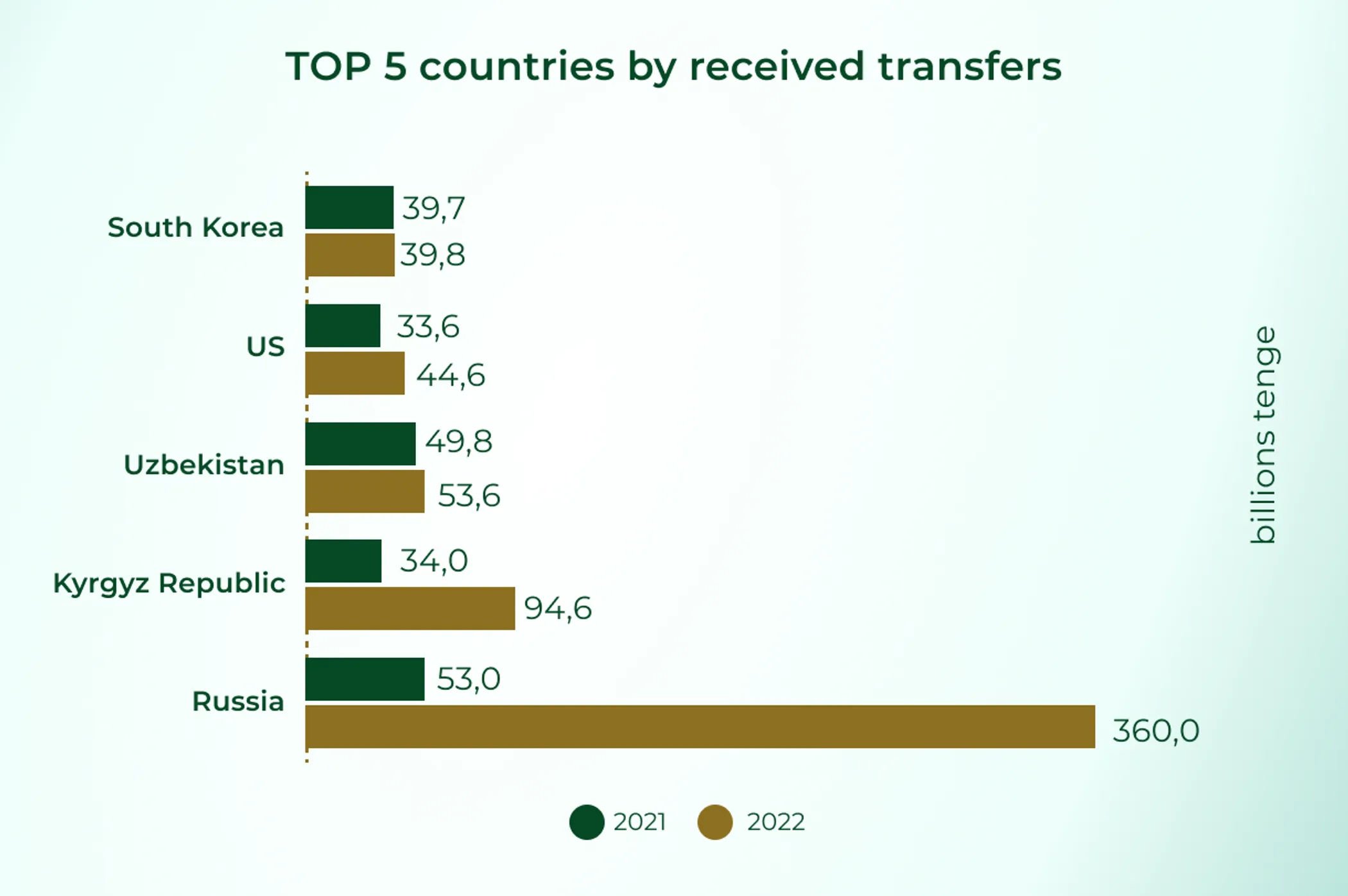 At the same time, while the number of transfers from Kazakhstan grew by mere 2.4%, there the volume of remittances to Kazakhstan from other countries rose by 2.4 times.
The corresponding growth was caused by a significant increase in transfers from Russia – 6.8 times, the Kyrgyz Republic – 2.8 times, and the United States – 33%.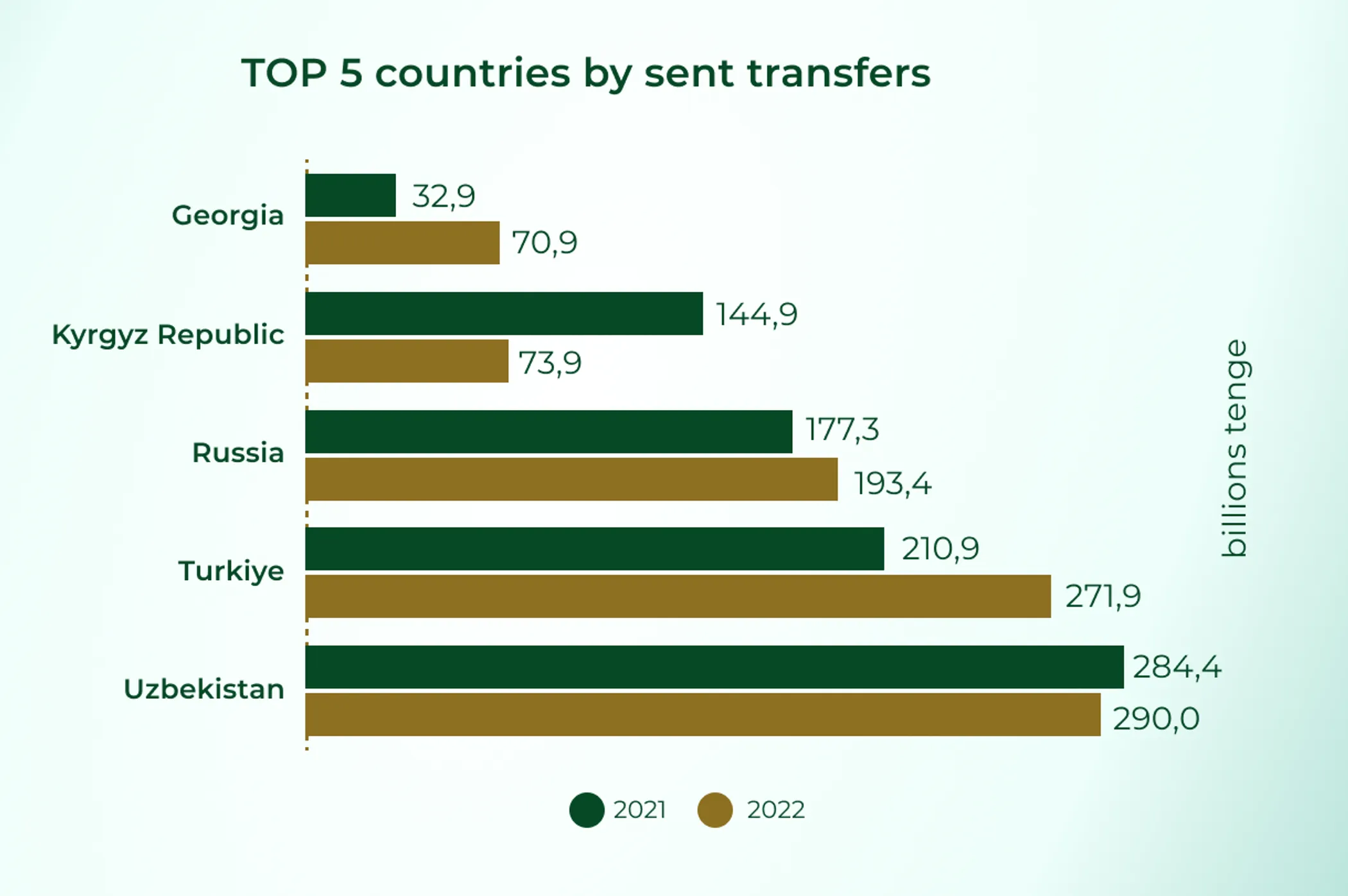 Domestic money transfers in 2022 increased by 34.6%. An average sum per one local transfer via international wire systems was ₸178,800, which is 58.0% more Y/Y.