First deputy foreign minister Kairat Umarov received the head of the International Committee of the Red Cross (ICRC) mission in Kazakhstan François Blancy who completed his term in the country and his successor Zeljko Lezaj, QazMonitor reports.
The International Committee of the Red Cross is a neutral and independent non-governmental organization whose main objective is to assist victims of war, violence, and humanitarian disasters around the world.
The ICRC has been working in Central Asia since 1992. The ICRC regional office in Central Asia is located in Tashkent. In July 2019, the ICRC opened a representative office in Kazakhstan.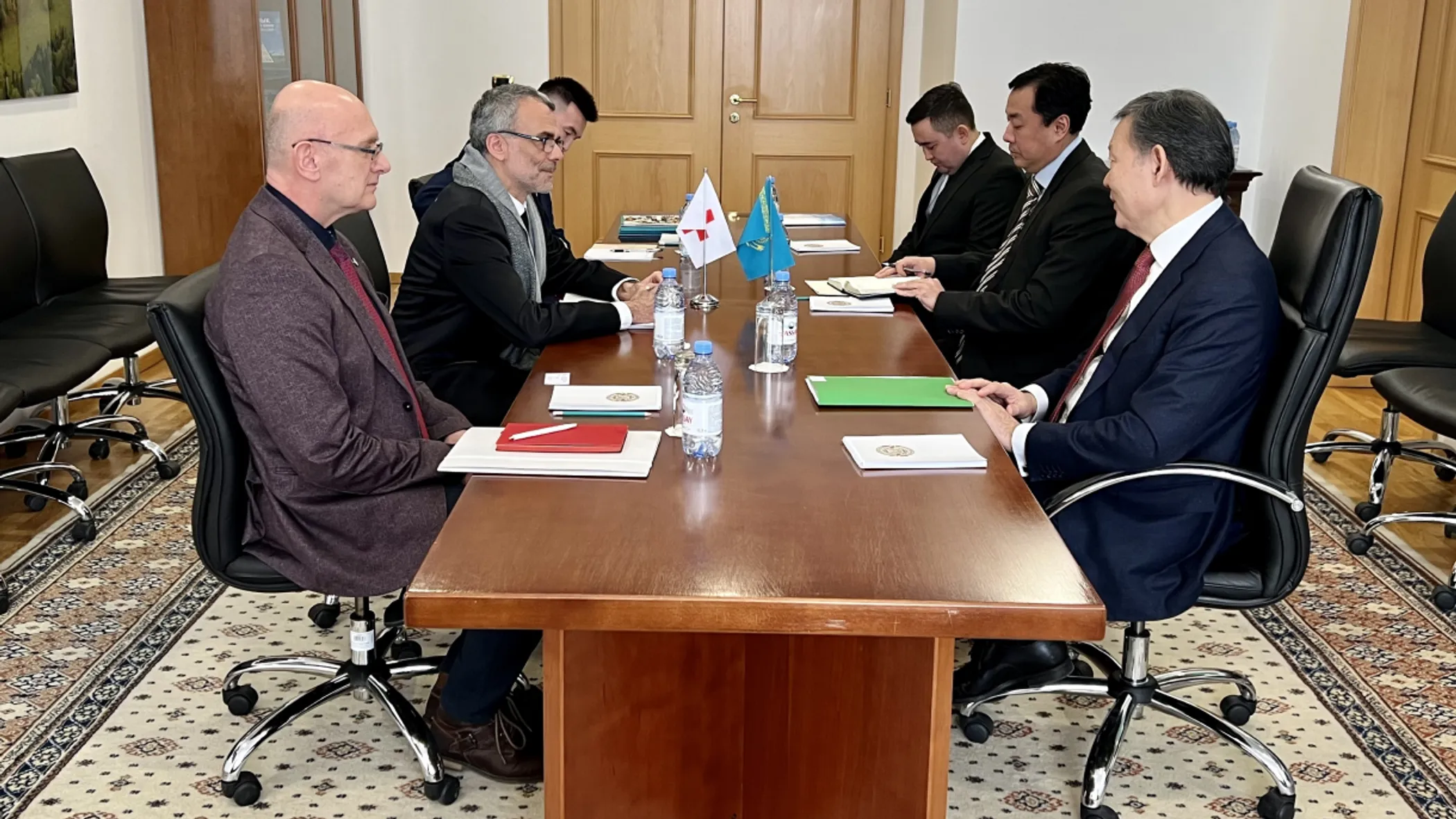 Umarov thanked Blancy for his work and close cooperation with the Ministry of Foreign Affairs and state bodies of the country in carrying out various projects, training, and seminars.
In particular, he praised the ICRC's activities in promoting the norms of international humanitarian law and its application in the work of government agencies while considering the international and regional role of Kazakhstan.
The parties discussed joint plans for the current year and expressed mutual interest in the successful implementation of projects and activities.