Astana Opera held a gala concert featuring performances of Portuguese operatic soprano Susana Gaspar and Kazakh soloists Maria Mudryak and Medet Chotabayev, QazMonitor reports.
The event marked the 30th anniversary of the establishment of diplomatic relations between Kazakhstan and the European Union and highlighted all the achievements through the years as well as future prospects.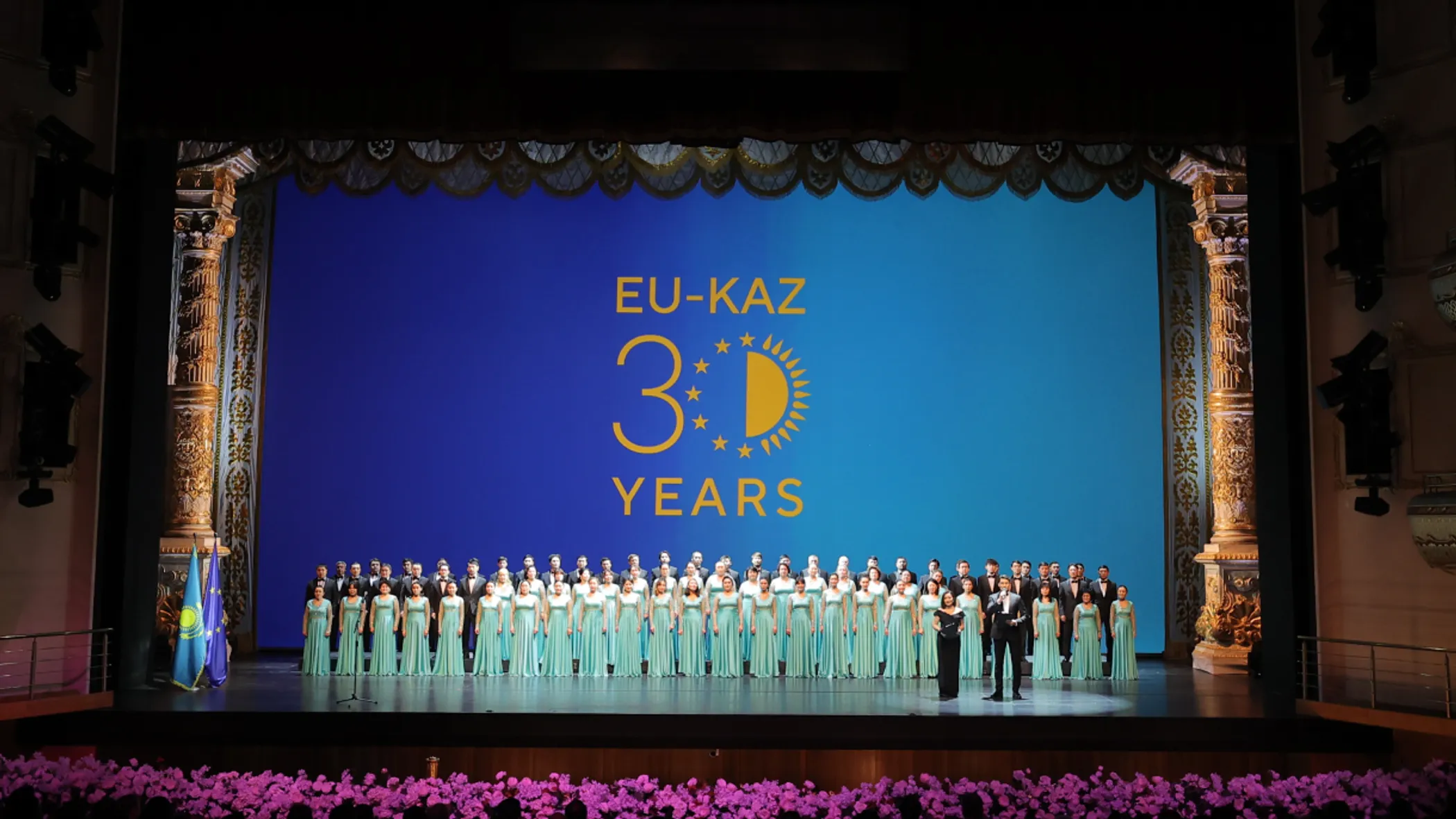 The concert program included the works of lauded European and Kazakh composers performed with an orchestra and choir. The audience had the chance to experience the spirit of Romanticism in Antonin Dvorak's Mesicku na nebi hlubokem (Song to the Moon) followed by the contemplative melody of Nurgisa Tlendiyev's reinvented kuy Alkissa (An Introduction).
For the famous soprano singer Susana Gaspar, who had toured throughout Europe and given concerts in Mexico and Malaysia, this is her first visit to Kazakhstan.
"I'm thrilled to be here. It came as a quite a last minute for me so it was a big surprise," shared Gaspar.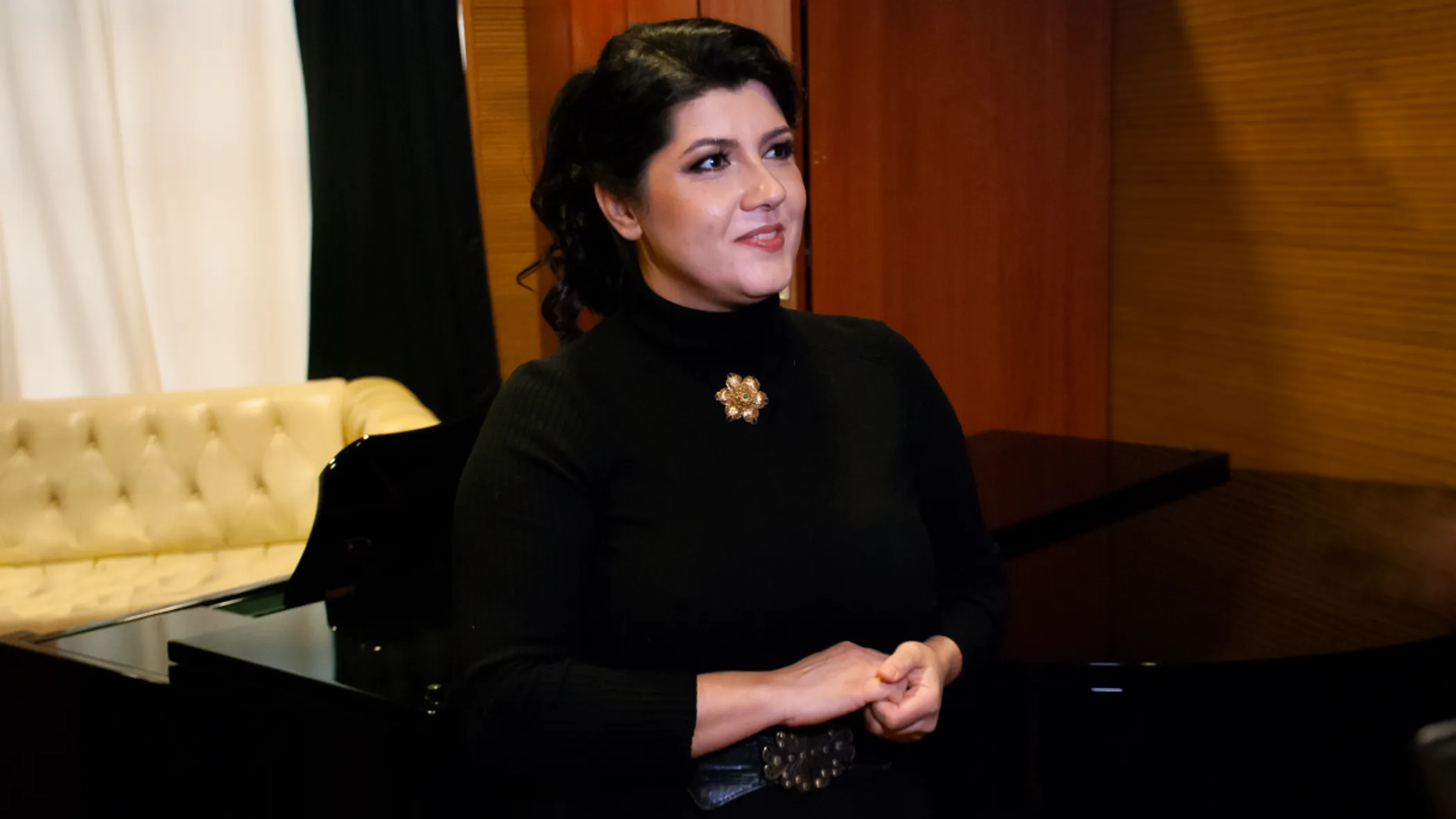 One of the singer's creative contributions is the inclusion of a work by Portuguese classic composer Francisco de Lacerda.
It's called "Desde que os Cravos e Rosas" (Since the Carnations and Roses…). In the story, the rose says to other roses in the garden 'If you're to stay here and if you want to be yourself – don't fall in love with a carnation. If you do, you'll lose yourself. I know this, as it happened to me once'.
Susana Gaspar, an opera singer

Although she hadn't had the opportunity to learn Kazakh compositions due to time constraints, the opera diva hopes that in the future she will have another chance to perform in the country. Gaspar also spoke about the idea behind the program's content.
"For the program, we tried to represent our own countries and to include something from each one. Also, the team sought to perform pieces that everyone could recognize – we just want to give the audience an enjoyable time," concluded Gaspar.
Her sentiment was echoed by Italian-Kazakh opera soloist Maria Mudryak and the EU ambassador to Kazakhstan Kestutis Jankauskas, who underlined the concert's efforts to promote multicultural dialogue between different parts of the world.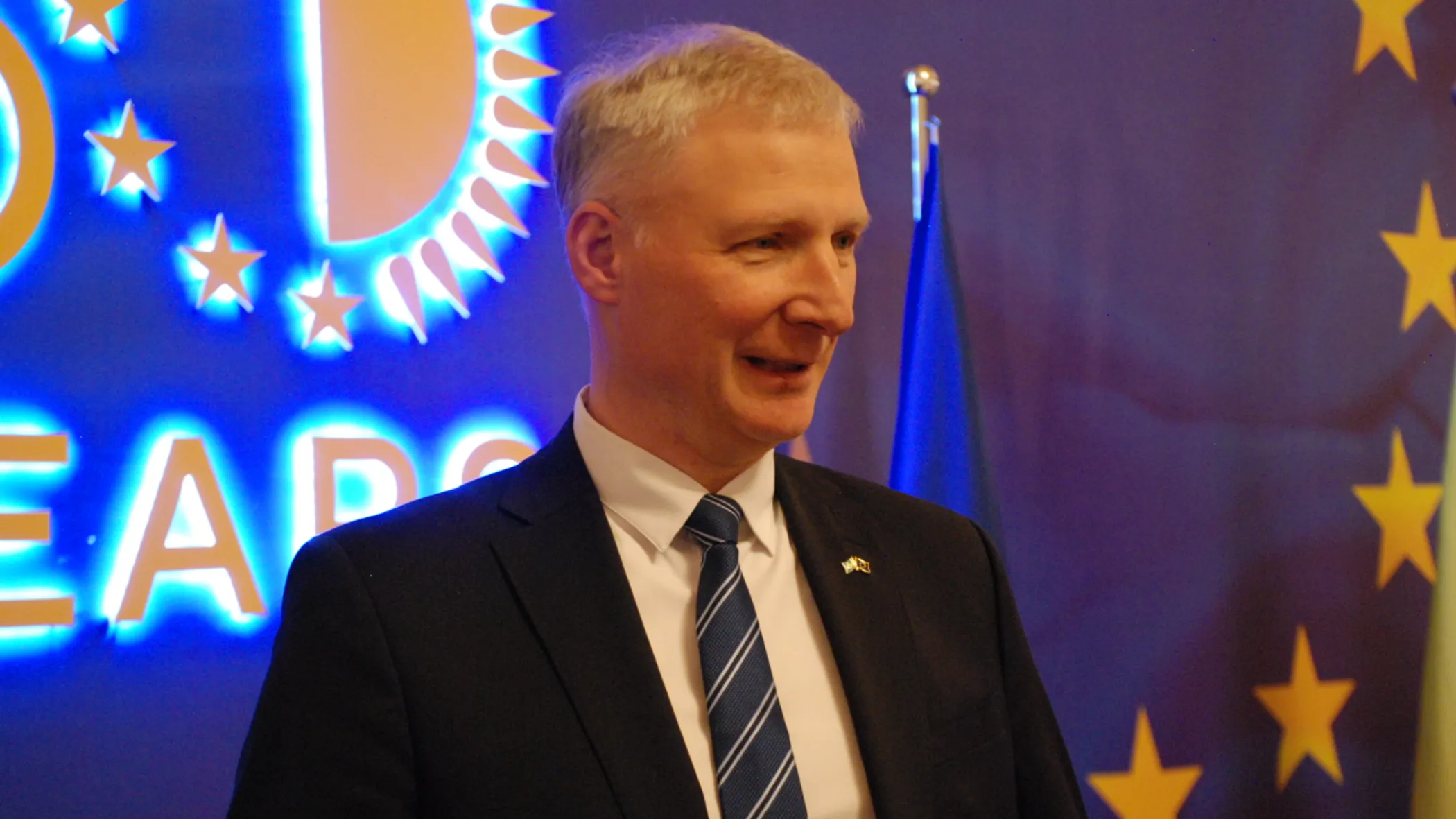 "Last year, 2022, was a difficult one – especially for Kazakhstan because of the January events – but we made a leap equal to everything we had done in the previous twenty-nine years," said Mr. Jankauskas.
And today, the guests will be able to hear the best pieces of music by European and Kazakh composers, because music is a universal language that we all understand.
Kestutis Jankauskas, an ambassador of the European Union to Kazakhstan