Preliminary data for the first nine months of 2022 report 101.7 thousand deaths in Kazakhstan this year, which is a 26.1% drop from 2021, QazMonitor reports citing Ranking.kz.
The number of deaths in the country decreased for the first time in four years, coming close to the pre-pandemic levels. There were 98.1 thousand and 100 thousand deaths registered in 2018 and 2019 respectively.

The next two years of the pandemic showed a significant spike in mortality rate with a 24.7% rise in 2020 and a 10.4% rise in 2021.
Among the regions, the highest number of deaths was registered in Almaty (9.3 thousand people), followed by Karagandy (8.8 thousand people) and Turkestan (7.4 thousand people) regions. The lowest count was in the newly formed Ulytau region (1.5 thousand people).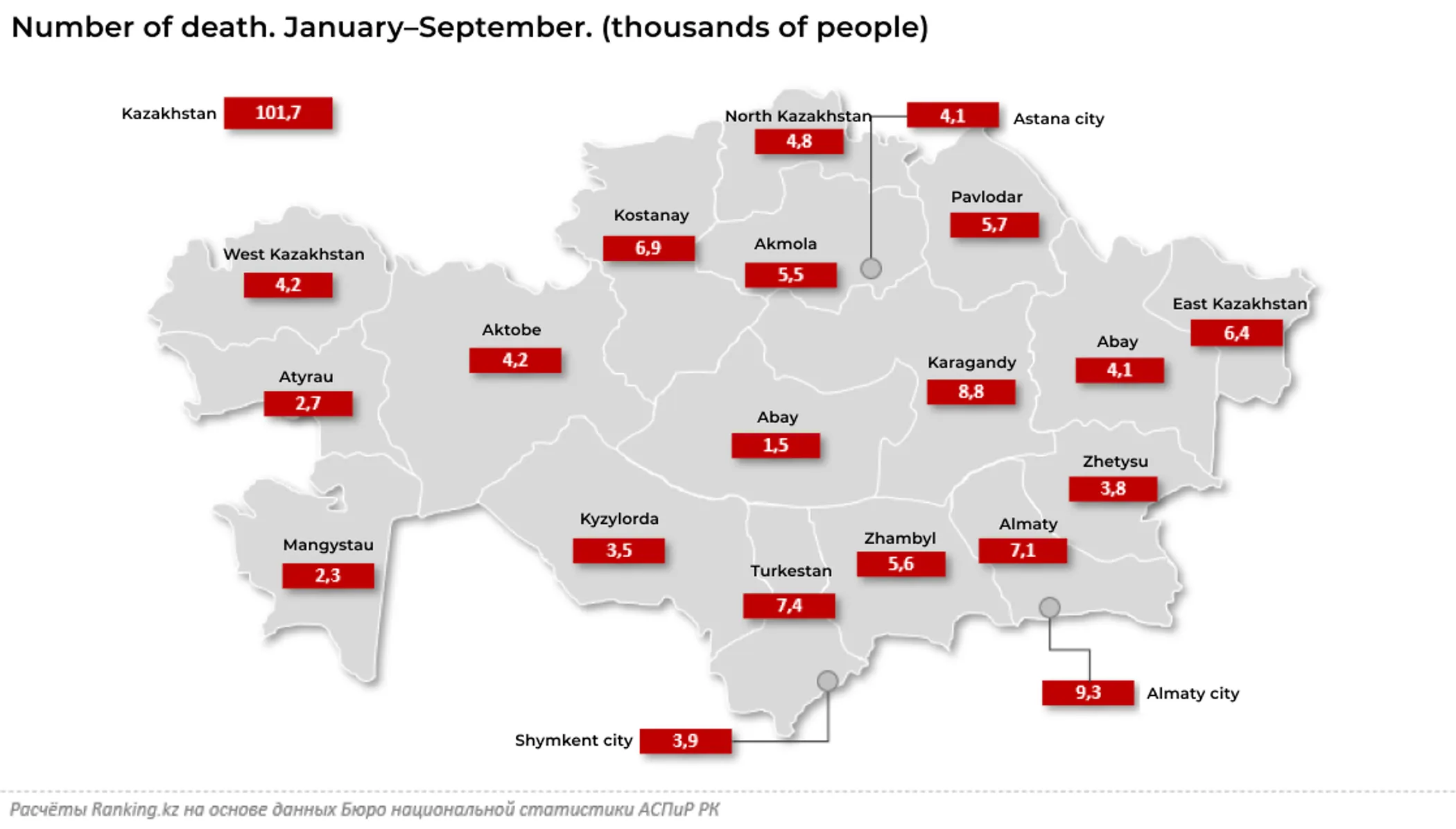 Overall, there was a significant decrease in mortality rate in all regions – starting from an 18.7% drop in North Kazakhstan to a whopping 52.5% fall in East Kazakhstan.
The most common cause of death in Kazakhstan is diseases of the circulatory system with 22.7 thousand deaths registered this year – which is 30.2% less than the year earlier.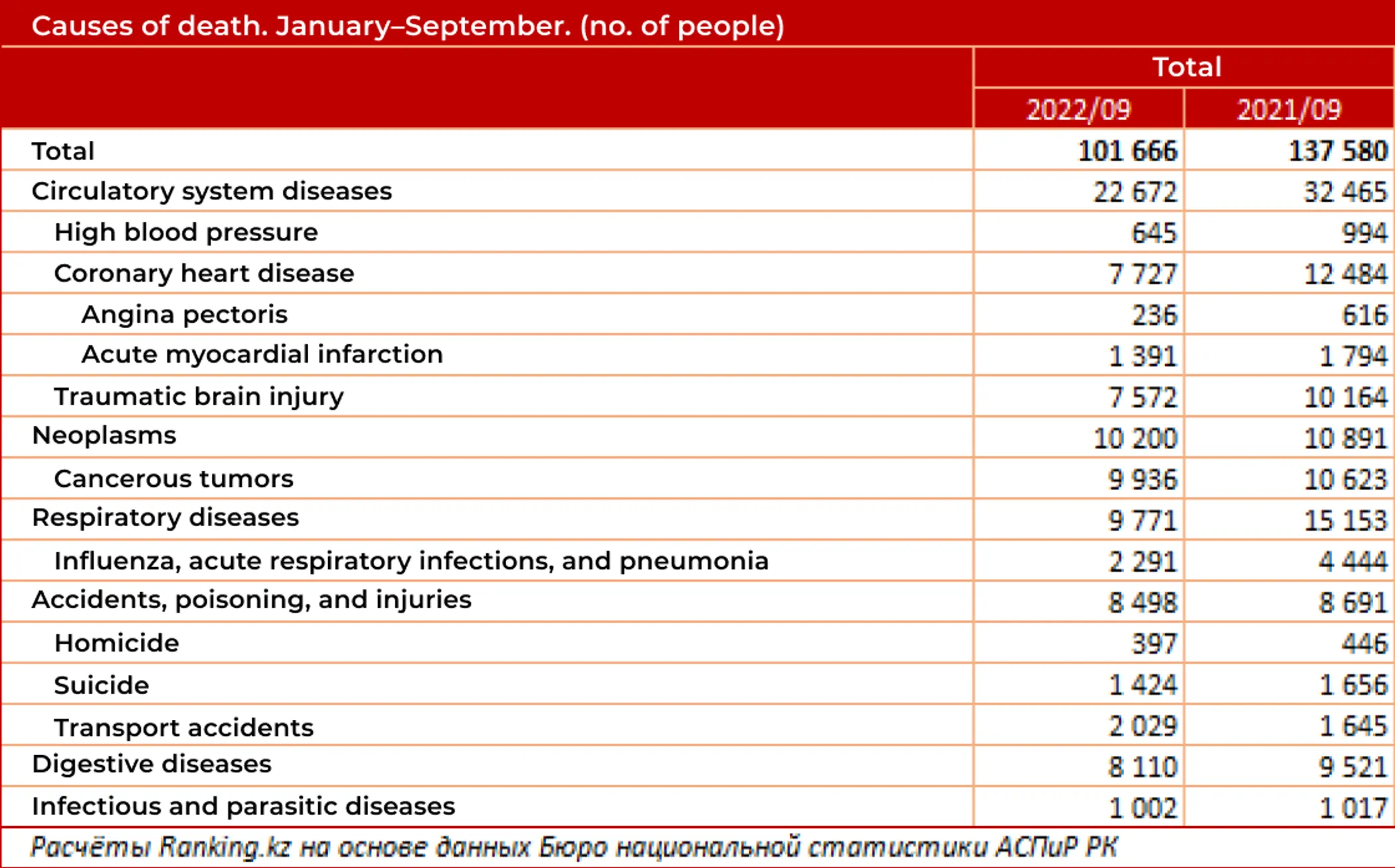 Other frequent causes include neoplasms (10.2 thousand people), respiratory diseases (9.8 thousand people), accidents, poisoning, and injuries (8.5 thousand people), as well as diseases of the digestive system (8.1 thousand people).