Schoolchildren from Kazakhstan displayed an impressive performance at the largest robotics festival SAF-2022 held in Baku, Azerbaijan, QazMonitor reports.
The participants at the competition included 350 teams and more than 1,300 participants from countries such as Azerbaijan, Turkmenistan, Estonia, Sweden, Great Britain, Uzbekistan, and Turkey.
The robotics team representing Kazakhstan consisted of students from the International Robotics Academy located at Satpaev University in Almaty. In total, 13 boys across 5 teams traveled took part in the competition.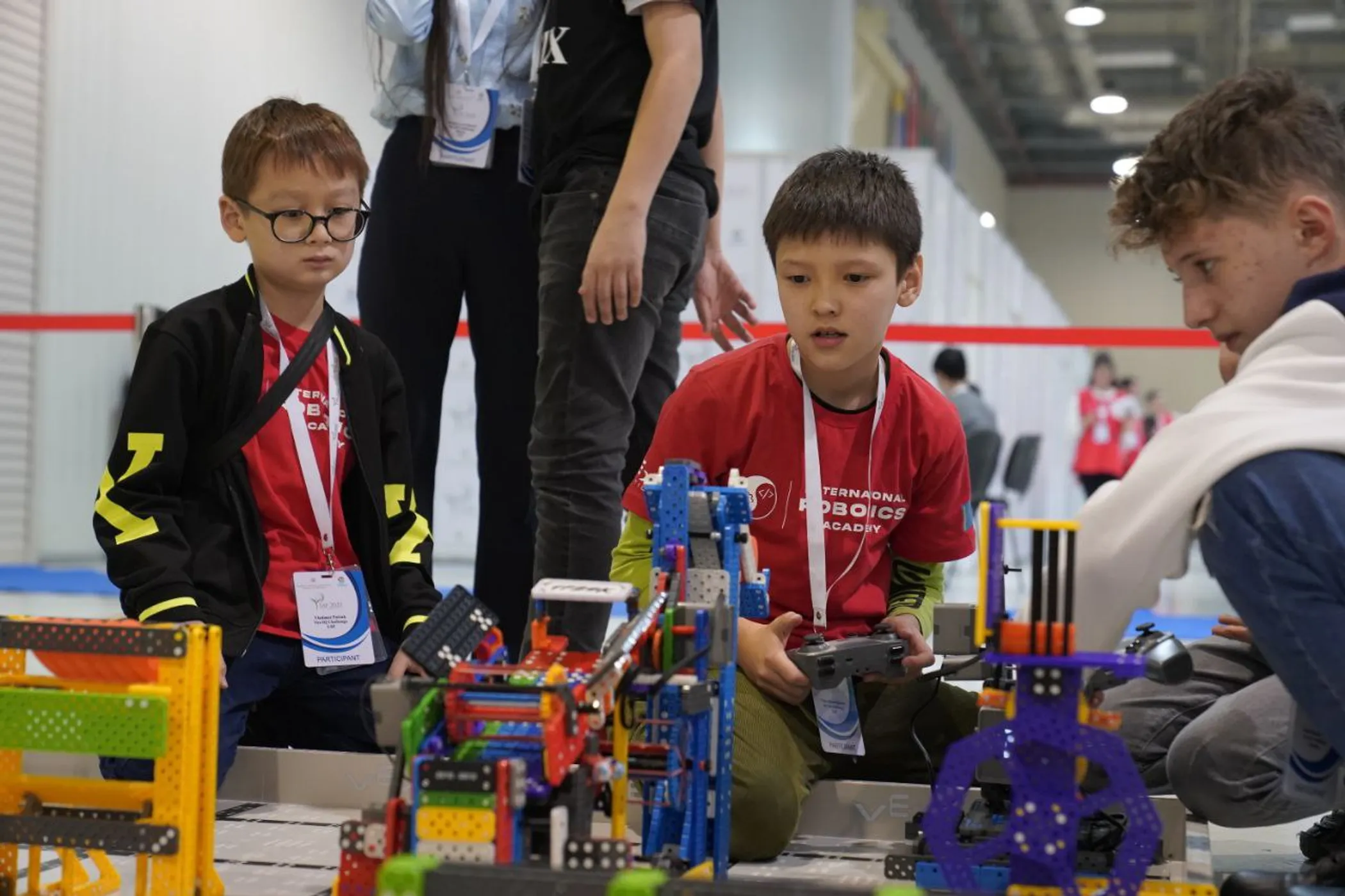 Kazakhstan earned seven trophies at the main event of the robotics festival, the VEX Robotics Competition, which surprised many international observers.
In the senior category, Kazakhstan placed first in both teamwork and individual categories.
In the junior category, team 1729X New Empire achieved second place in the teamwork competition and third place in the individual category. The other junior team, 1729K LSF, achieved third place in the teamwork competition and second place in the individual category.
About 40 international teams participated in the event, including top teams from Turkey.