At a press conference held on December 3, the Nazarbayev University (NU) administration announced the institution's plans for the coming years and the desire to enter the top 20% of world-class universities until 2030, QazMonitor reports.
Founded in 2010, NU is the first Kazakh institution entirely modeled around Western higher education principles. Since 2011, the university has been granted considerable autonomy from the line ministries regarding its budget and academic programs.
During his speech, the president of NU Shigeo Katsu outlined the institution's efforts to translate its scientific research into applied forms and commercialize it in order to ensure Kazakhstan's competitiveness in the global society.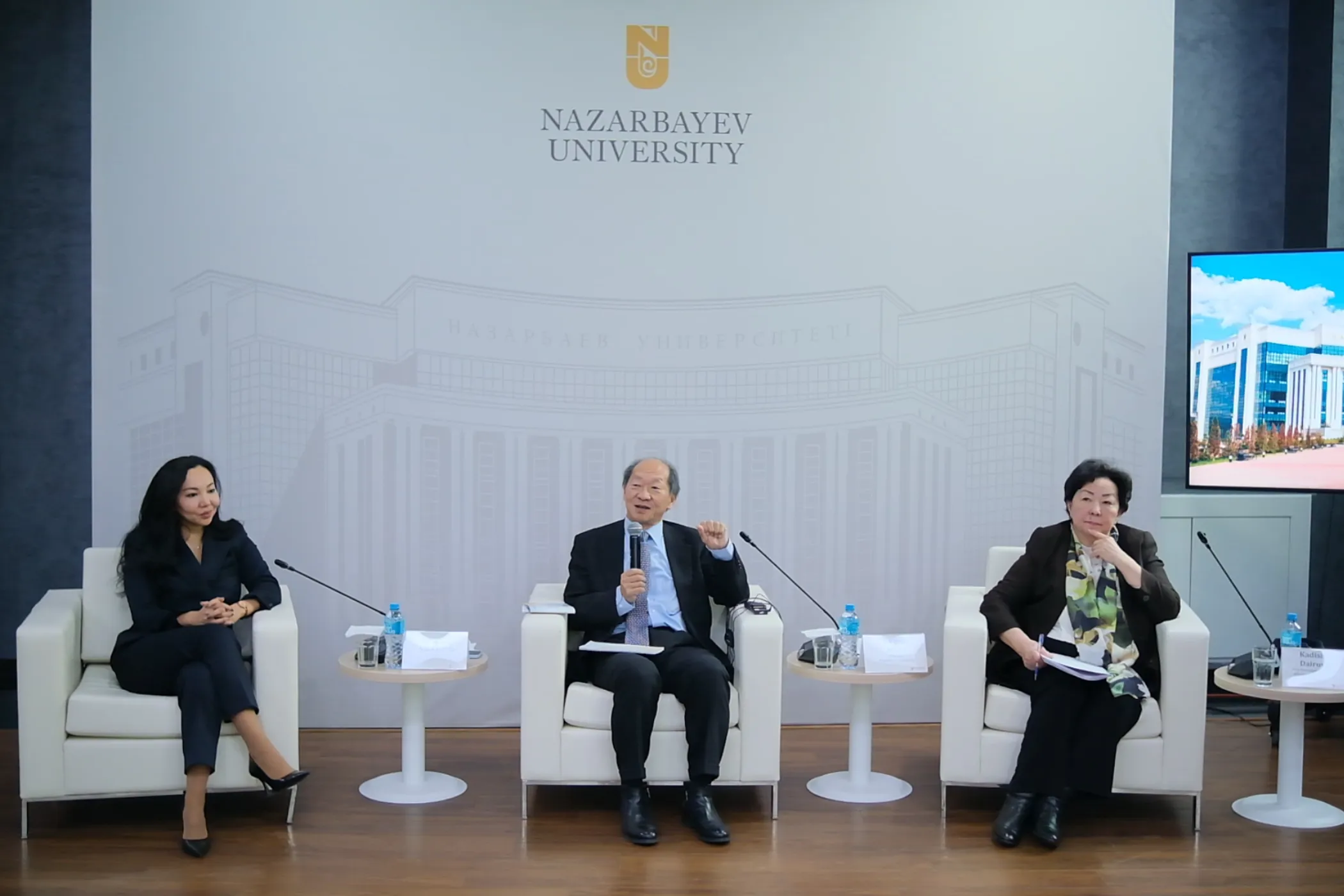 "Three to four years ago we set out a strategy until 2030, in which we defined certain key goals. Most of them are to establish ourselves as a world-renowned international research-focused university," said Mr. Katsu.
He clarified that in order to become one of the top 20% in 2030, NU would have to compete with 3,000 research centers around the world, as opposed to 1,800 this year. The dramatic change, as he explained, is due to more and more countries recognizing the necessity of investing in the development of human capital.
In order to gain international accreditation for its academic programs, NU has been joining various university organizations across Europe and Asia. Moreover, the university seeks ways to attract more students from abroad.
Kazakhstan needs to be able to attract the top-most international talent. It would boost the country's chances to really compete and create a modern economy and society.
Shigeo Katsu, the President of the Nazarbayev University
According to Mr. Katsu, this might become one of the contributing factors that will help the country move away from excessive dependence on commodities, such as underground hydrocarbons.
The university is also looking into the possibility of building a business campus where companies from around the world may conduct their activities, contributing to the diversification of the country's economy. The university is also considering opening branches outside of the capital, starting with Almaty.
The president said NU's other goals are to become a training cluster for the country's medical specialists and to cooperate with the Ministry of Healthcare in localizing the production of drugs.
In addition to that, the institution's School of Medicine and the University Medical Center will be unified into one organization and integrated into the international hospital system. The university hopes that the establishment of world-class medical standards will contribute to the development of medical tourism in Astana.