A Kazakh delegation led by Deputy Prime Minister-Minister of Trade and Integration Serik Zhumangarin concluded their working visit to the Islamic Republic of Iran from October 31 to November 1, QazMonitor reports citing the press service of the ministry of trade and integration.
The minister visited the port of Bandar Abbas, located on the Persian Gulf, which is one of the largest transshipment hubs in the region with a capacity of 135 million tons per year. Transshipment is carried out by rail, road, and sea modes of transport.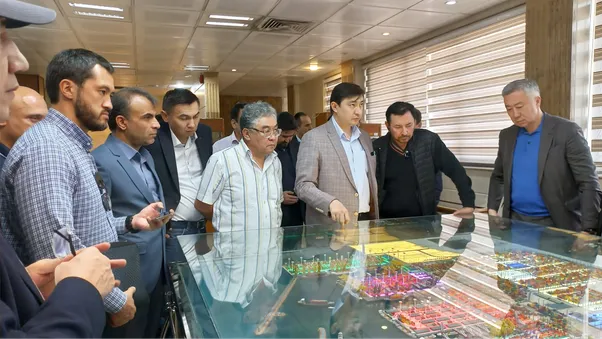 After inspecting the port's main transshipment facilities and storage terminal, Kazakh business representatives expressed interest in establishing their own transshipment facilities on the Persian Gulf coast.
The Iranian side has agreed to reserve 15 hectares of land for the construction of a dry port at Bandar Abbas. A joint working group with the Bandar Abbas port administration and representatives of Kazakh enterprises will be created to study this issue.
The group will also study the possibility of building tower silos to increase the volume of transshipment of Kazakh grain.