A unique exhibition dedicated to the life and work of legendary rock musician Victor Tsoi for his 60th anniversary will open at Moscow Business Center on September 16, at 4:00 p.m., QazMonitor reports.
The exhibition will present the late Victor Tsoi not only as a musician but as a visual artist. Visitors will have the opportunity to see his drawings, along with works from the old Soviet working group "Kultprosvet", which was heavily inspired by Tsoi.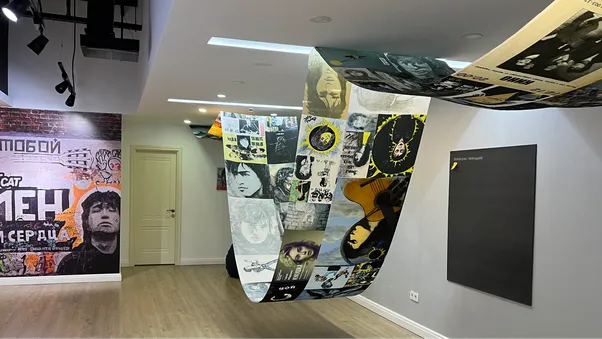 A special part of the exhibition was designated to showcase the story of the Karagandy project called "Improvement of the square with installations of architectural and monumental composition, devoted to the singer, musician and poet Victor Tsoi".
The display is organized and presented by the Kazakh-Korean friendship foundation "Yernur&Nika" under the leadership of Ignatiya Tyo. Dmitry Bykov, an architect from Karagandy, was the author of the architectural and monumental composition.
"The centerpiece of the exhibition will be the work of the famous Pavlodar photographer Yedige Niyazov, who was well acquainted with the St. Petersburg underground music scene of the 1980s. Many Kazakhstani fans of Tsoi's work probably have no idea that many of his iconic photographs were taken by their fellow citizen. Niyazov's photographs will be on display in the capital for the first time ever", said Olga Skalchuk, head of cultural and educational projects at the Russian House in Nur-Sultan.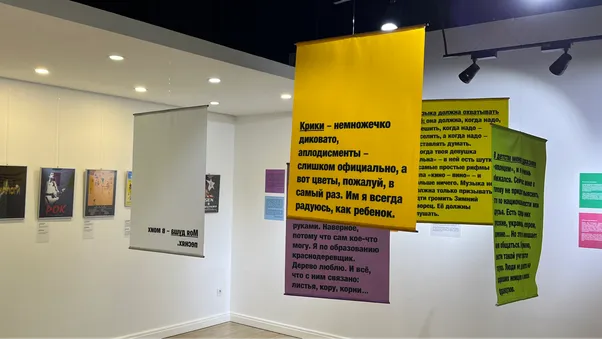 Another trademark of the exhibition will be the "What if?" artspace, where visitors will be invited to imagine how the musician's fate would have turned out, if not for his tragic death. There they will also be able to create their own Tsoi wall - examples of which can be found all over the post-Soviet space from Moscow to Pavlodar.
"Viktor Tsoi was a part of the cultural code for several generations. For some, he is the last hero who reached for the stars; for others, he is the sun itself. The exhibition within the walls of the Moscow Business Center is a tribute to the outstanding rock musician and an attempt to explain the phenomenon of his timeless popularity not only in Russia but also in Kazakhstan," said the director of Moscow Business Center Sergey Kozin.
"The Star Called the Sun" is organized by the Russian House in Nur-Sultan with the support of the Moscow Business Center as part of the Russian-Kazakh project #bolshechem30.
The exhibition will run until October 25. Entrance is free.