When you think of Kazakh food, what comes to mind are the staples: beshbarmak and baursaks. But have you ever heard of koktal or lamb ribs marinated in kumis? Would you like to try some? QazMonitor got you covered. We prepared a list of two restaurants that serve revamped Kazakh cuisine, plus, a fine winery situated at the foot of Ile Alatau mountain range.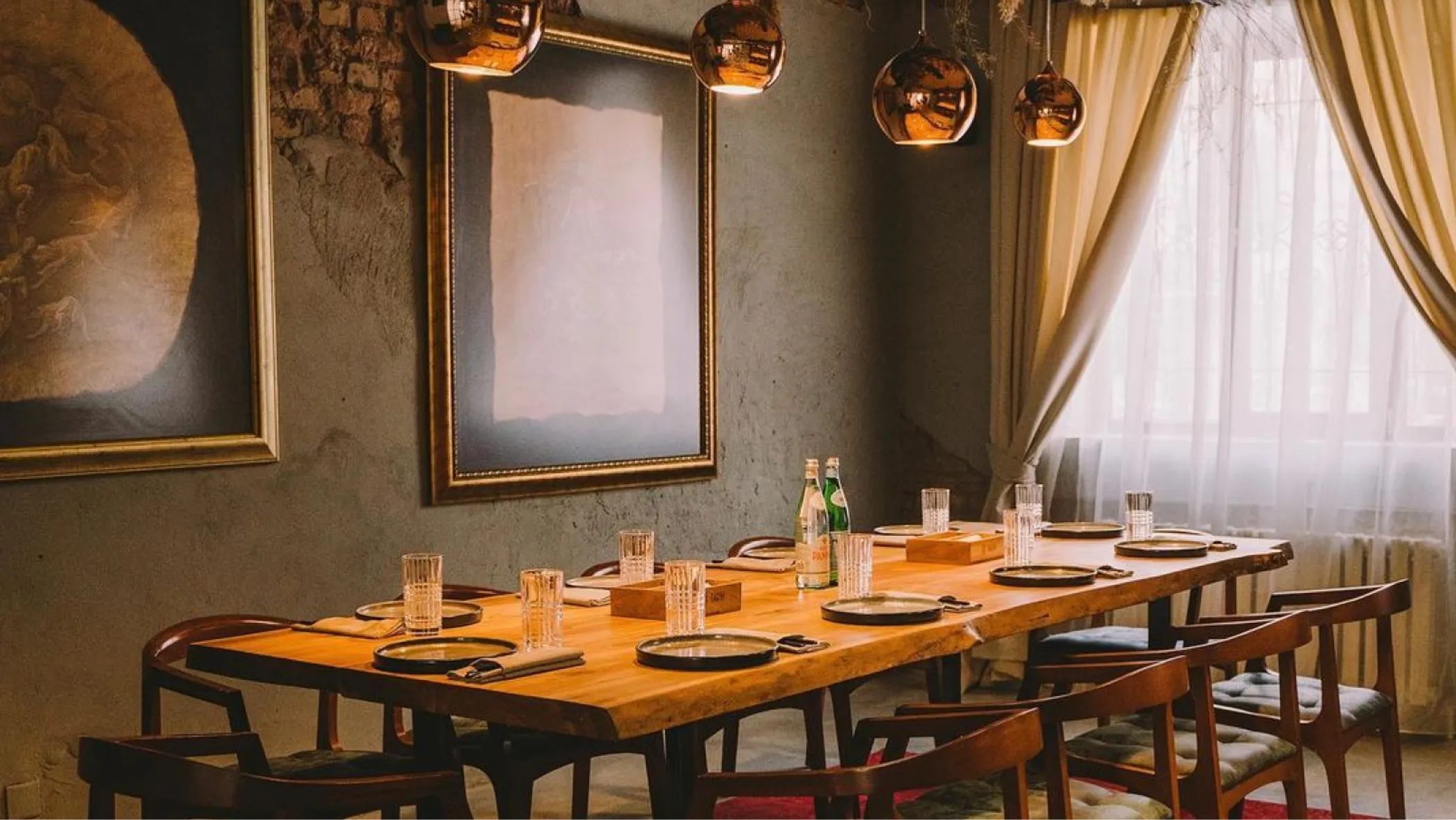 Tarih
Tarih Restaurant based in Almaty modifies the local cuisine to the standards of modern gastronomy. Symbat, the owner, believes that quality food and a cozy atmosphere are essential ingredients for a good appetite.
The interior is divided into halls, each designed to set its own particular ambiance. The Abylai Khan Hall's warm tones create an intimate setting that is perfect for banquets with family and friends. For small groups, the Jibek Joly Hall eases visitors into having deep conversation within the comfort of soft yellow walls and stained-glass windows with a view of old Almaty.
The menu contains a mouthwatering selection of traditional cuisine. We recommend you get Koktal for your first time. If you haven't heard of it before, it's smoked fish, usually Eurasian carp, cut open with its scales intact and layered with vegetables.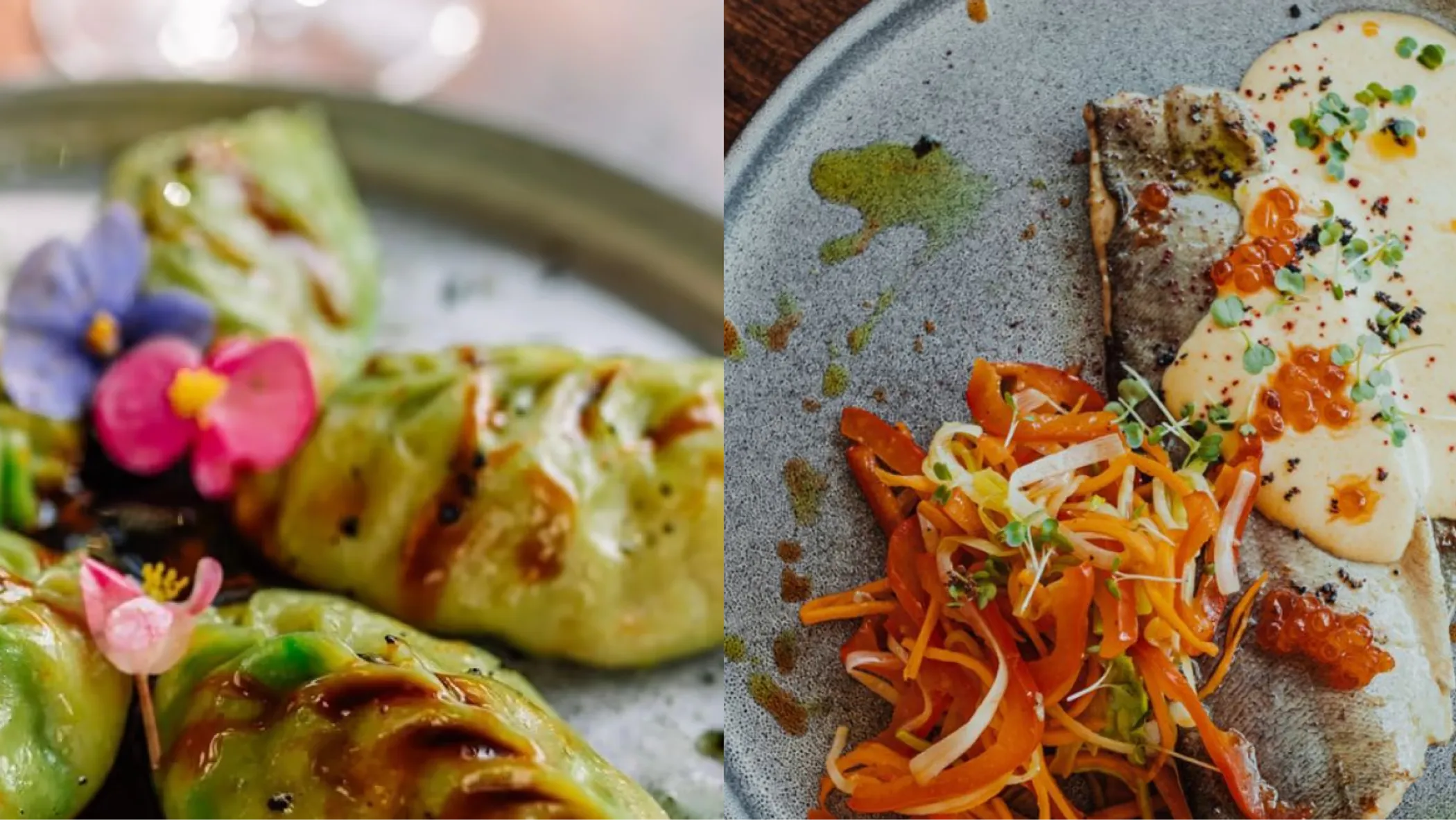 Tarih's version of Koktal has sautéed vegetables and cheese sauce spread on the meat. Food texture is one of the focal points of the restaurant, evident in their unique take on familiar dishes, like manti, which is prepared with pumpkin and veal as the main fillings with the green adding a nice finish.
Few restaurants pay equal care to their dessert list, yet Tarih's cotton-candy topped chocolate tree is a signature delicacy worth remembering. The item was made in honor of WWII veteran Manshuk Mametova. The chocolate tree symbolizes her strong character, while the delicate cloud of cotton candy represents her youth. The base of the tree is cacao-covered crème brûlée from shubat and mashed Aport apples.
You can find Tarih Restaurant at Abylai Khan Avenue 104. They're open all week long from 11:00 a.m. to 12:00 p.m. Prices for meals range from ₸720 to ₸6,840.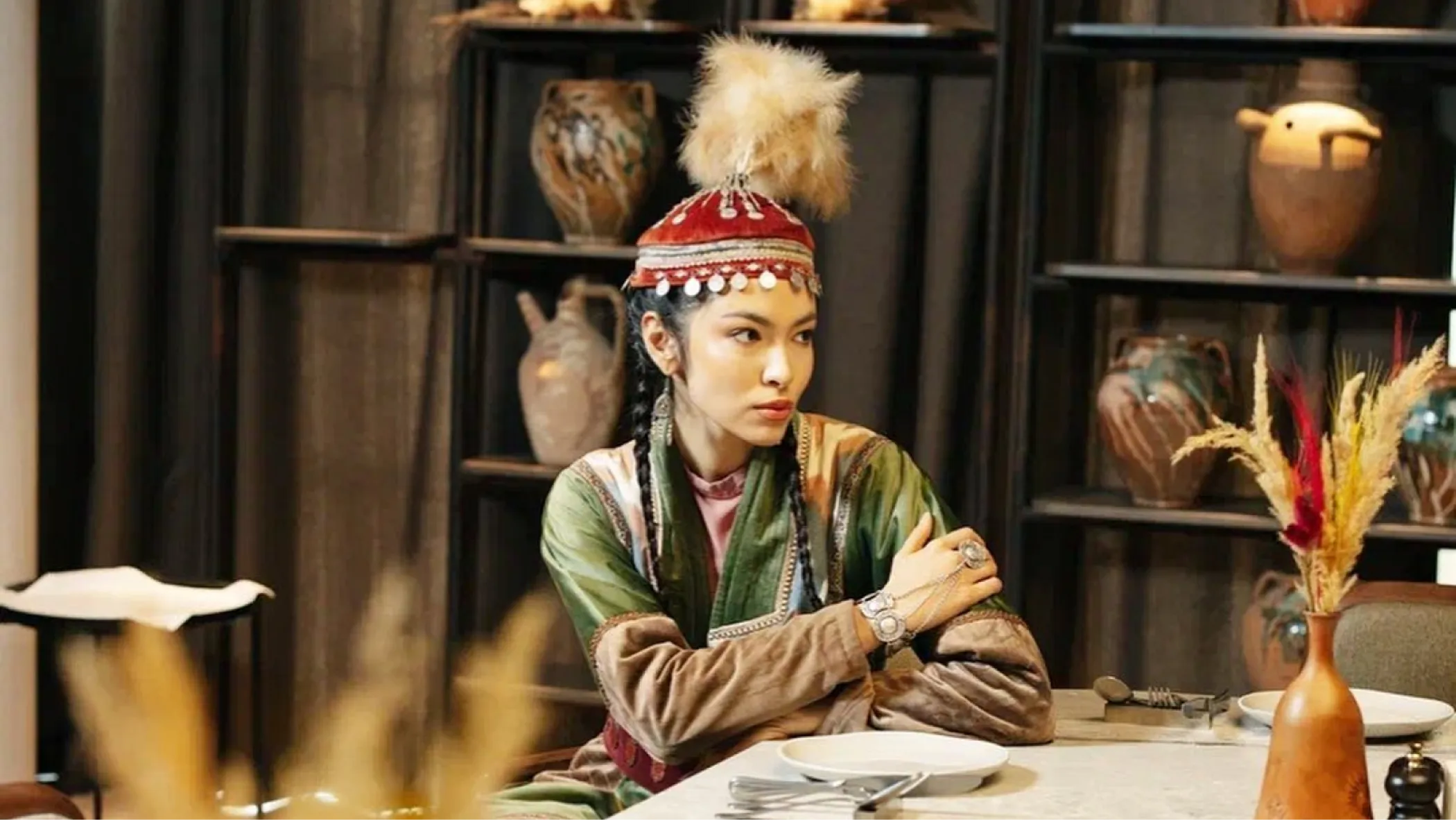 Sandyq
Sandyq is a restaurant network, with branches in Almaty, Shymkent, and Turkistan. The creators sought the help of anthropologists who travel around Kazakhstan and neighboring countries to serve obscure and forgotten recipes of our ancestors. The Almaty-based branch is partly a museum, where you can see displays of medieval architecture and traditional decor.
As a starter, you should try Kazakh milk tea served with baursaks filled with pistachio jam. The menu predominantly contains meat, like slow-cooked beef, or salad with horse meat. One of their signature salads is served with beef tongue and prunes, with a side of various appetizers, fruits, and spices.
Satisfy your sweet tooth with a dessert from balkaimak (honey sour cream) and dates stuffed with roasted walnuts. If you lean towards more sour-sweet flavors, the restaurant also offers a dish of lamb ribs marinated in kumis and mixed with soft bulgur powder.
Almaty: Abylai Khan Avenue 55, from 12:00 p.m. to 1:00 a.m.
Shymkent: Tauke Khan Ave 170/4, from 11:00 a.m. to 12:00 a.m.
Turkistan: Bekzat Sattarkhanov Avenue 25/1, from 11:00 a.m. to 12:00 a.m.
Prices range from ₸750 to ₸5,550.
Arba Wine
Kazakhstan has its own award-winning winery Arba that delivers quality wine all the way from the historical region of Zhetysu. The Assa plateau rises to 1km above ground and weathers сold winters and dry summers, with great differences in day and night temperatures. Yet despite its volatile environment, it is home to grape varieties that are hard to grow in Europe: Rkatsiteli, Saperavi, Pinot Noir, Riesling, Cabernet Franc, and Cabernet Sauvignon.
Arba's variation of the capricious Pinot Noir cultivar has a full-bodied texture, with a particular aroma likened to that of berries and spices.
Roza Assa Valley is a pink sparkling wine fermented for five and a half years. The wine has rich color with a generous aroma – a fine beverage to indulge yourself in during the morning or evening. The enchanting bouquet contains crisp undertones that smooths out the explosive notes of summer fruits.
The white wines are championed by the Ak Arba Kazakh Riesling with its light mineral note, rich texture and long aftertaste. It includes soft and light benzoic tones in the aroma, which are gradually replaced by notes of ripe yellow fruit, flowers, and melon.
An Almaty-based wine store can be found at Abylai Khan Avenue 71, open all week from 11:00 a.m. to 11:00 p.m. The branch in Nur-Sultan is at Syganak Street 39/1, open from 11:00 a.m. to 11:00 p.m every day of the week. The prices range from ₸3,500 to ₸27,000.