September 2, NUR-SULTAN - The National Museum hosted a unique exhibition called 'Arba' created by the art group TAMYR based in Shymkent. The event was attended by students, art enthusiasts from Nur-Sultan, diplomats, and most importantly - the creators of the works.
TAMYR, meaning 'roots' and 'friends', perfectly describes the collective of famous artists who have been collaborating for over 40 years.
QazMonitor reporters attended the event to witness how eleven artists from Kazakhstan, Kyrgyzstan, and Russia explored their cultural heritage. The exhibition will run during the whole month of September.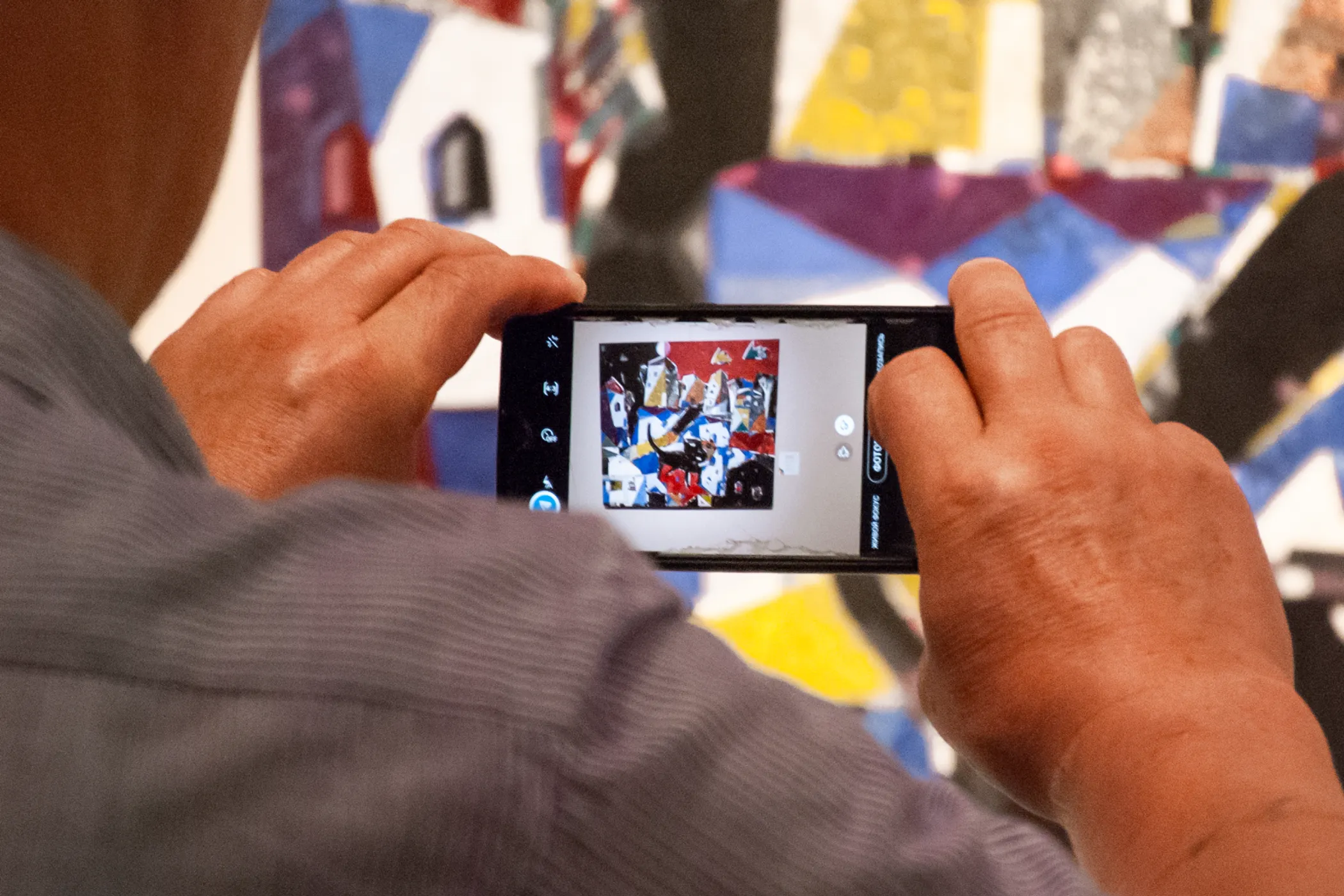 About TAMYR and ARBA
Art historian and researcher at the National Museum Zhazira Zhakibayeva shared this was only the second time the National Museum was hosting the TAMYR exhibition.
The first event in 2021 was of great interest for visitors, guests, and citizens of the capital. And today was the first time we organized a round table discussion (for this exhibition) on the current achievements of the art group and questions or issues related to the modern visual art of Kazakhstan.
Zhazira Zhakibayev, art historian and researcher at the National Museum
According to Zhakibayeva, the selection process for the Arba exhibition was strict. The concept, themes, exposition, and even the size of the exhibit hall were taken into account.
"There are paintings of various genres - mannerism, symbolism and abstraction. This time they expanded their subject matter and presented many different themes and techniques," she said.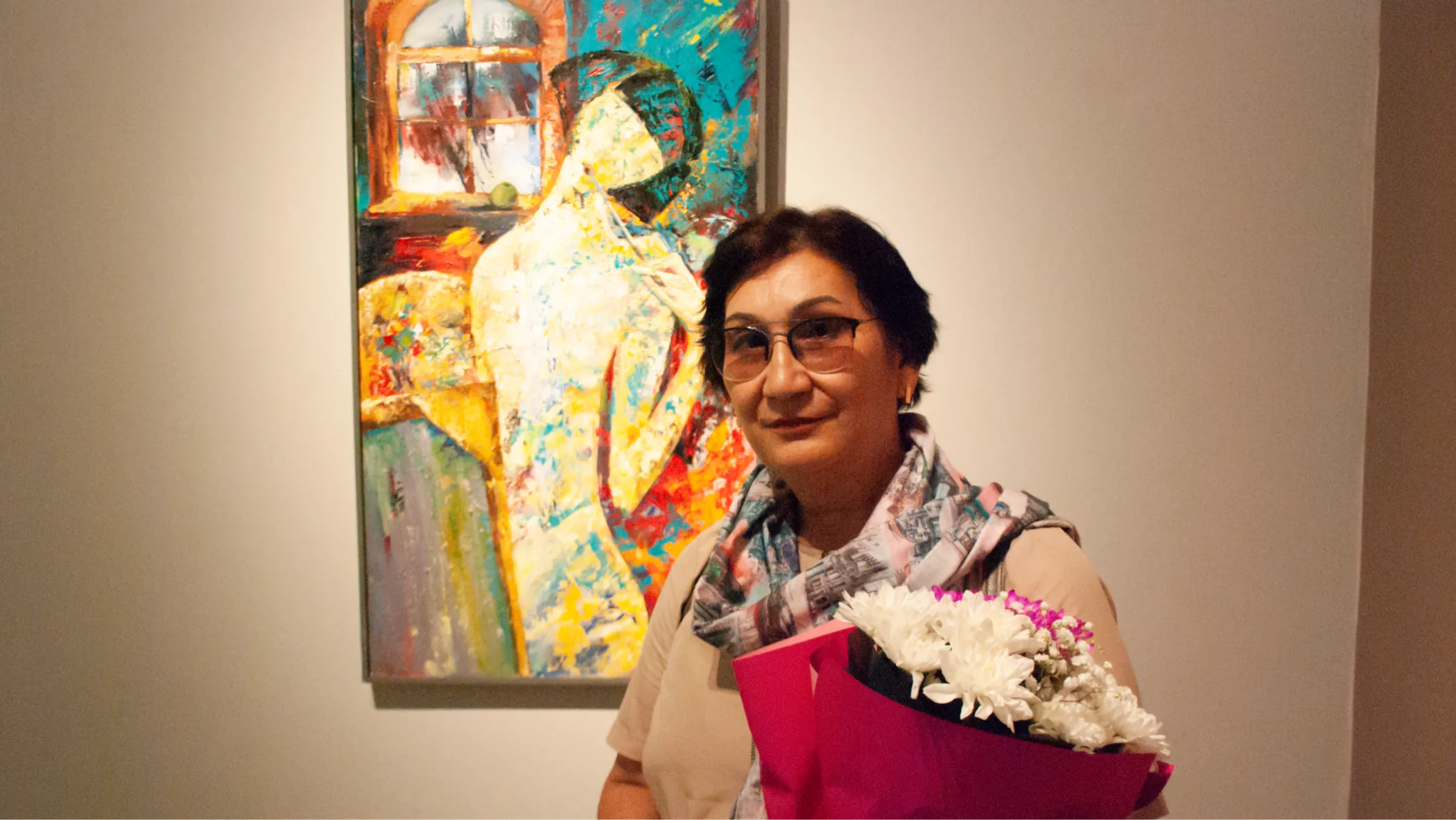 Ainur Assanova, a member of TAMYR, said the art group started as a spiritual successor of the Artists' Union of the USSR. Following the dissolution of the Soviet states, the artists made up for the loss of support they once had by creating a new community to help one another.
"And now we can call it an international exhibition since we have the works of Jyrgal Matuiramov from Kyrgyz Republic and Geimran Baimukhanov from Russia," Assanova said.
I generally work in the style of the old Soviet school, since we were all [in Tamyr art group] have been greatly influenced by that period in our lives. You know it's 'arba' (cart) because just like our ancestors had to use bullock-drawn carts to get here, we had to bring our works here not on the plane, but on some old car. Just packed it all in there and got here. This name also shows us how we [Kazakhs] connected with each other in the olden days
Ainur Assanova, a member of TAMYR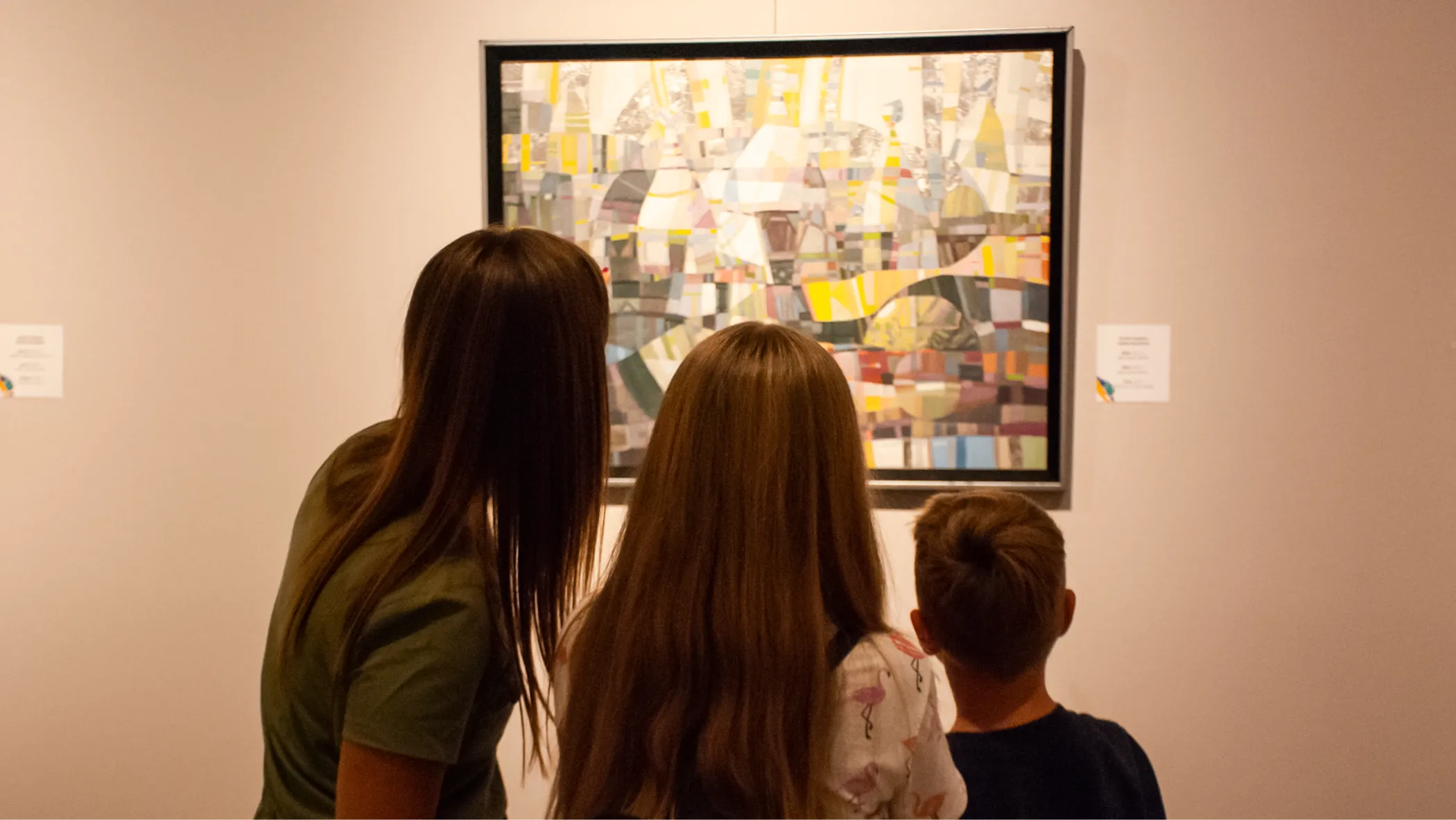 Ambassador of Canada in Kazakhstan Alan Hamson, who was one of the visitors, said: "I'm excited to be here and to see the works of Tamyr [art group], and other contemporary artists from all around the country. My parents are visiting and they are big fans of contemporary art and said [to me] that this is something that they'll greatly enjoy. I, myself, was here a few weeks ago for the exhibition of the folk handicraft: it was an amazing thing to see the works on carpets, tapestries, as well as woodworking."
Sultan Ilyaev, member of the Tamyr art group, talked about how his background influenced the symbolisms that appear in his works.
If we talk about my work, it's very decorative. It's kind of in my genes. My father worked with national ornaments and tried to create in accordance with national traditions. … I don't know what to attribute my works to, but I feel it's more in the vein of symbolism. Each picture has its own meaning: a fish represents mystery and a bird can be considered freedom.
Sultan Ilyaev, a member of the Tamyr
Matuiramov, who represented the Kyrgyz Republic at the exhibition, remarked that even though many have left his country, many of them still feel connected to their homeland.
I've been in contact with [TAMYR] for a long time - thirty years, if not more. I don't really care whether the exhibition can be considered international or not - all I care about is participation. I just want to show my paintings in Kazakhstan.
He added: "The main thing in my paintings is the person. Lately, I've been delving into psychological or maybe even philosophical moments of life. Like in [my painting] The Return of the Prodigal Son. I didn't want to make a direct reference to Rembrandt, but since I already had the fourth iteration of this painting, and just had to see if I'd succeeded in conveying the feeling of return. Wherever we go, we still go back to where we came from".