Worldwide smartphone shipments have been steadily declining since last year, Qazmonitor reports. According to the preliminary data from the International Data Corporation (IDC) Worldwide Quarterly Mobile Phone Tracker, the sale of smartphones in the first quarter of 2022 was 8.8% lesser than in quarter 1 of 2021. The number may not seem much but that is about 30.3 million smartphones lesser than last year.
Still, the global demand made up 314.4 million smartphones at the start of the year. What is more interesting to know is what brands buyers gravitate to the most.
Web traffic analyst, StatCounter, concluded that the most popular smartphone brand in the world, as of June 2022, was Samsung. The company took 28.24% of the global market of mobile suppliers.
Apple came in second with 27.22% of the market share and Xiaomi became third with 13.05%. Chinese-owned Huawei and Oppo are also among the top 5.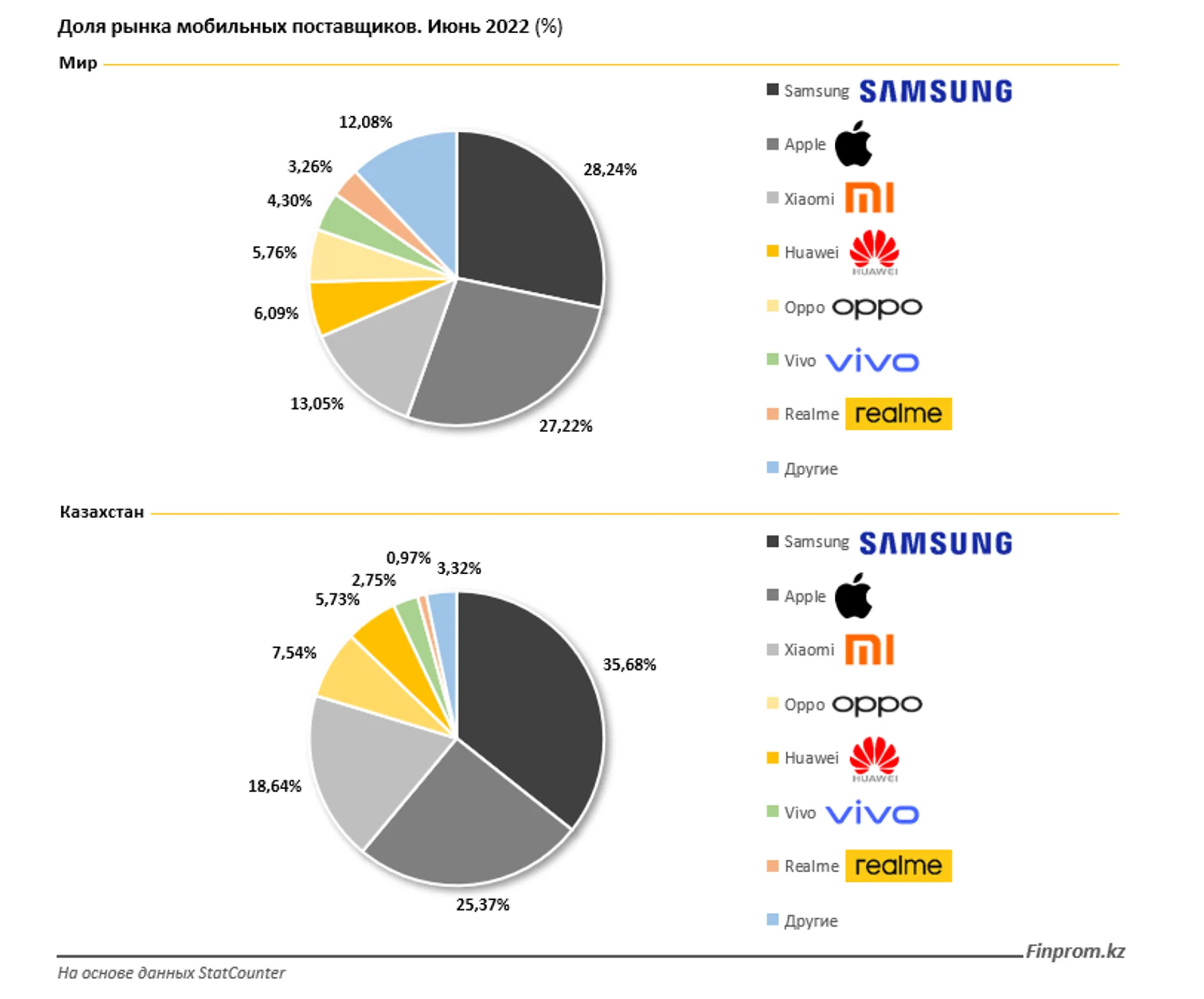 What does the market share look like in Kazakhstan?
The data collected by Finprom.kz suggests Kazakhstan market presents a similar picture to the global trend.
The leading 5 brands are exactly the same with marginal differences in the market share. In first place is Samsung, which occupies 35.68% of the market. Next comes Apple - 25.37%, Xiaomi - 18.64%, Oppo - 7.54%, Huawei - 5.73%.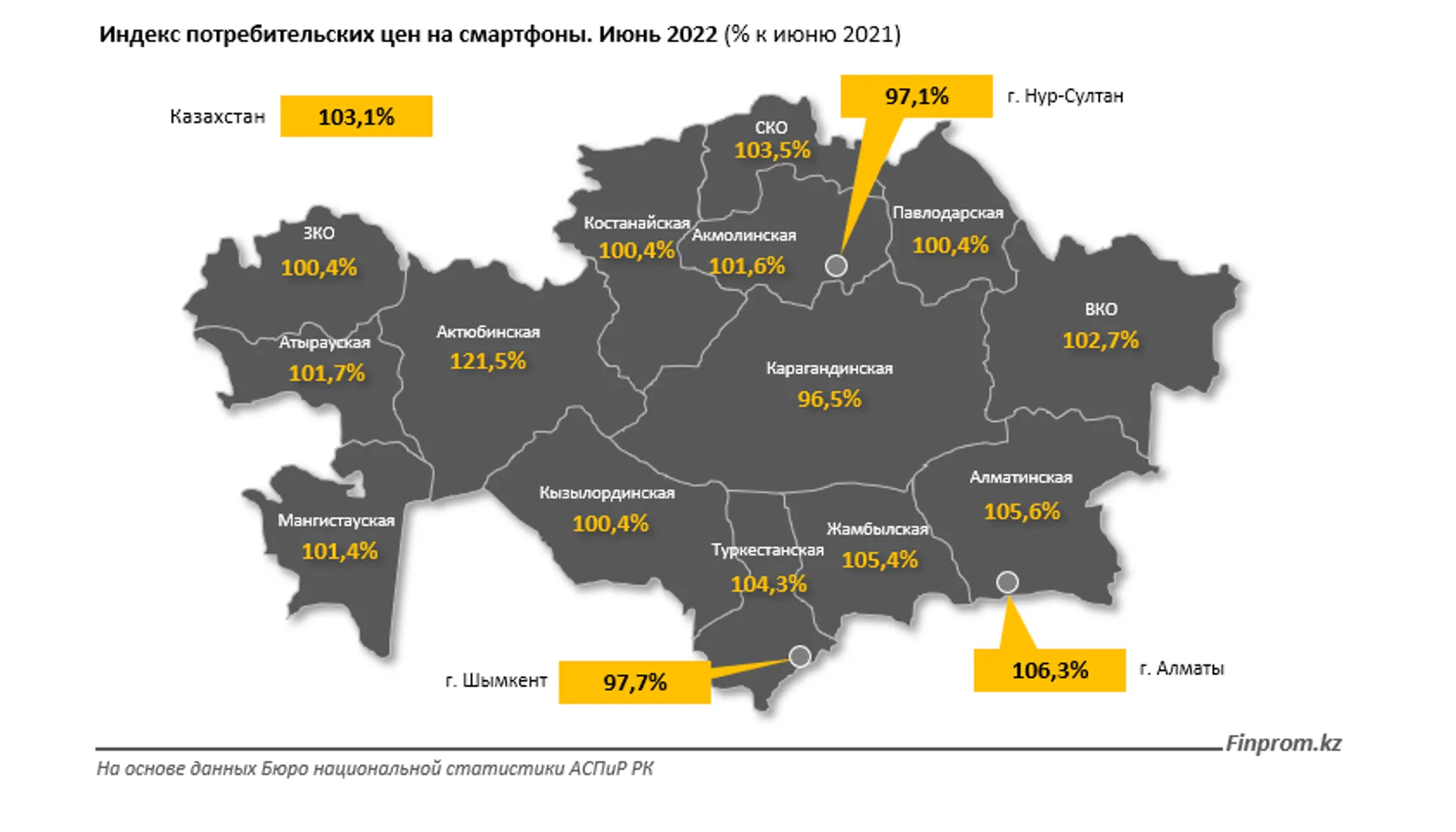 How about the cost? In Kazakhstan at the end of June this year, the price of smartphones increased by 3.1% for the year.
The highest annual growth was recorded in the Aktobe region - 21.5%, followed by Almaty (plus 6.3% for the year) and the Almaty region (plus 5.6%).
The smallest annual growth was noted in Kostanay, Kyzylorda, Pavlodar and the West Kazakhstan region - plus 0.4% in each of the regions.
Meanwhile, a slight price decline was registered in the Karagandy region, Nur-Sultan and Shymkent: by 3.5%, 2.9% and 2.3% respectively.