Astana Opera's principal dancer, Arman Urazov, left a long-lasting impression on the Tokyo audience after a spectacular performance of "Notre Dame de Paris" with the leading Japanese ballet troupe, Asami Maki Ballet, on June 11 and 12.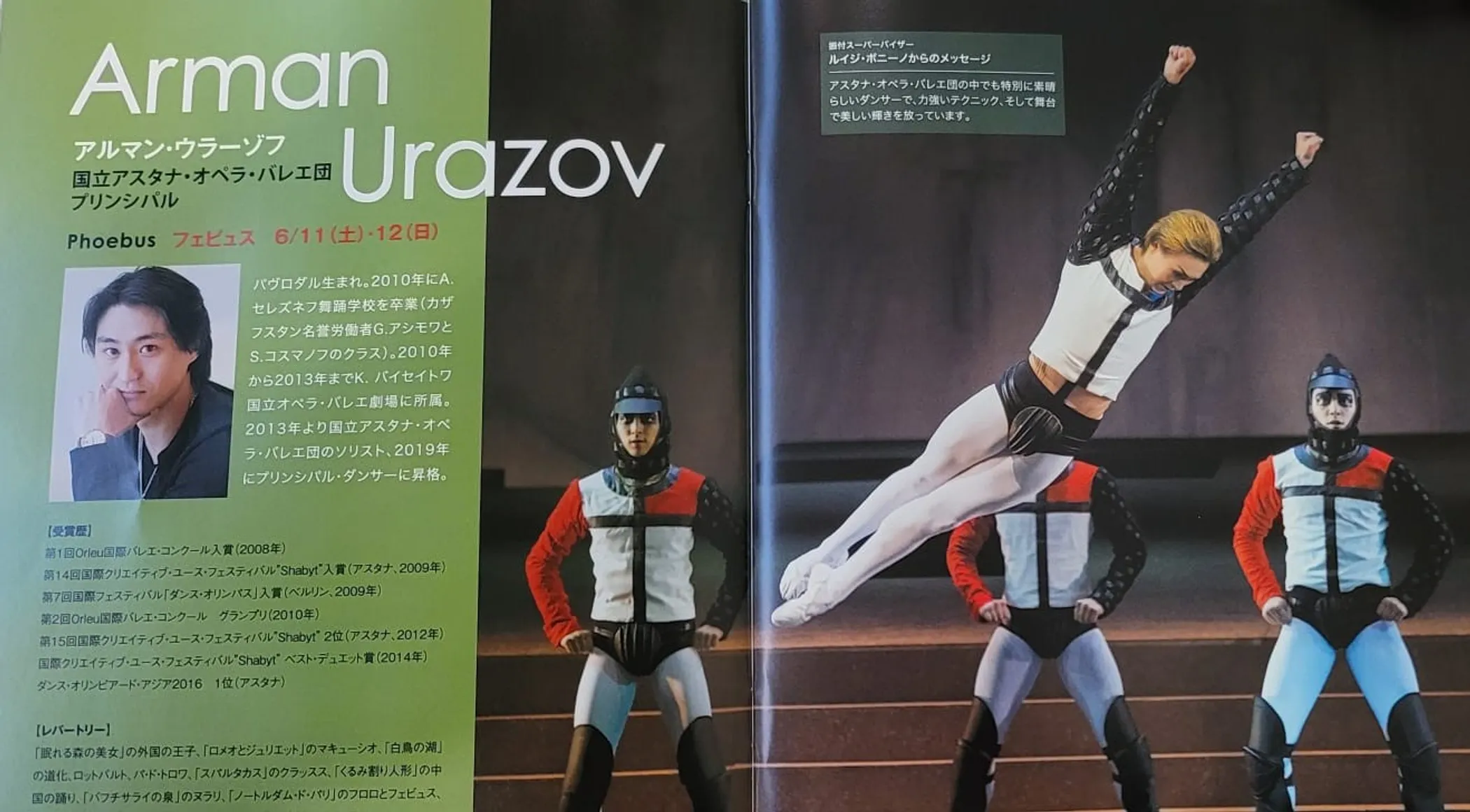 Arman Urazov represented Kazakhstan in Japan at the special invitation of the famous ballet master Luigi Bonino, the assistant of the late French Director Roland Petit who choreographed "Notre Dame de Paris" to the music of Maurice Jarre.
We have been acquainted with Luigi Bonino for a long time. He is a wonderful person and a professional who pays great attention to even the smallest details of dance and musicality. In 2016, he brought Roland Petit's choreographic masterpiece "Notre Dame de Paris" to the main stage of Astana Opera. Later, he presented the outstanding choreographer's famous ballet production Coppélia to Léo Delibes' music. Luigi Bonino met me in Japan, and we rehearsed together and prepared for the performance for ten days.
Arman Urazov
The performance took place at the prestigious Bunka Kaikan Hall in Tokyo. Urazov portrayed Captain Phoebus, a role he previously took in another overseas performance of "Notre Dame de Paris" at the Mariinsky Theatre in St. Petersburg. His repertoire also includes the role of Frollo.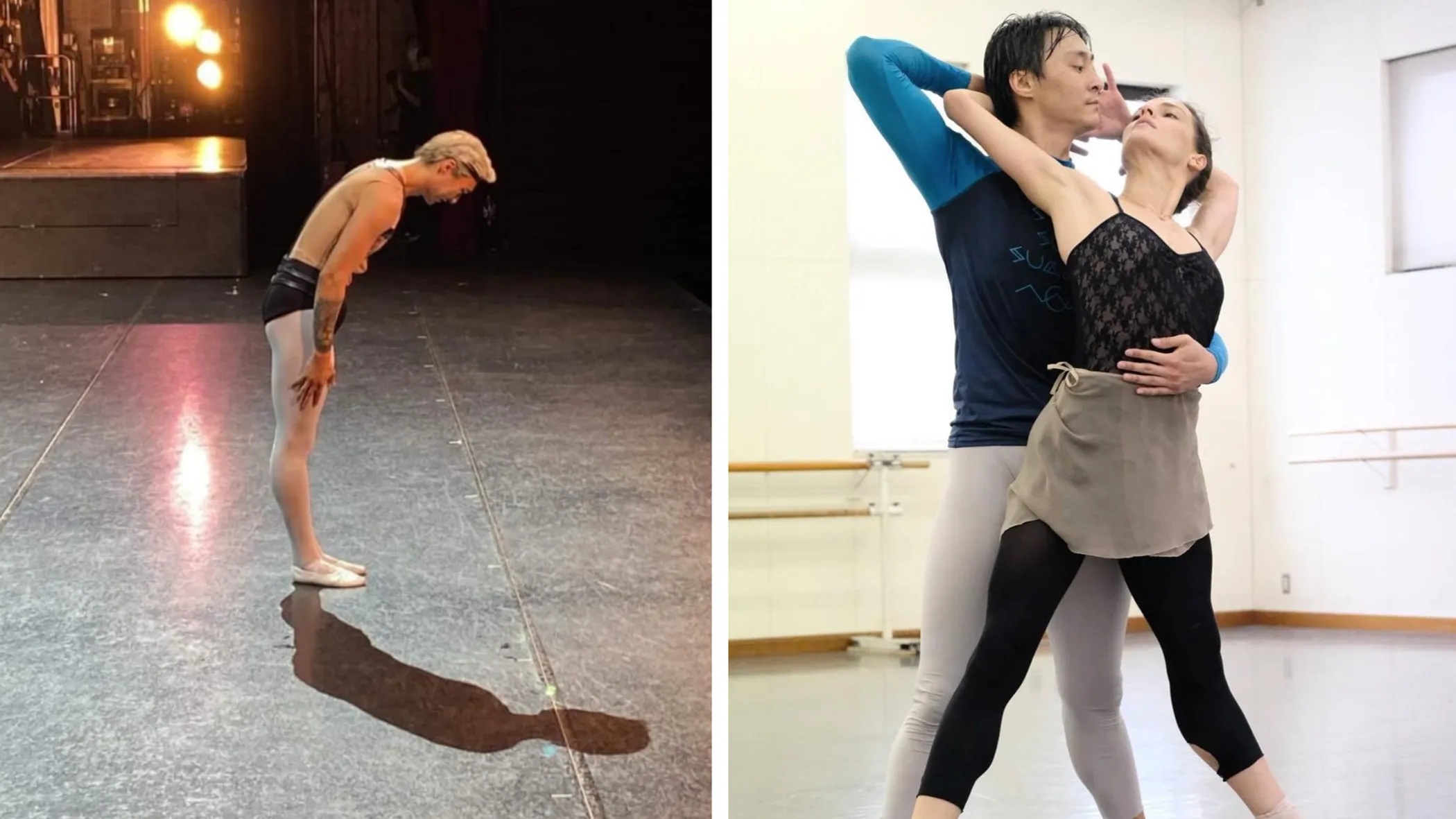 He noted that he felt responsible for giving his best performance since he was representing not only Astana Opera but also Kazakhstan. He added, "performing with colleagues you see every day, and dancing with them on one stage is one thing, but working with dancers you do not know well is another."
Today I can say with confidence that the Kazakh ballet is at the world level. This is proven by the fact that our dancers perform abroad; they are invited to participate in performances and gala ballets. This is also confirmed by our previous successful tour performances in Oman, Italy and Spain, as well as this trip.
The danseur exhibits a great balance between his acting skills and technical training. He received awards and accolades in prestigious international competitions in Kazakhstan and Germany.
Urazov commented: "Captain Phoebus is one of the most technically difficult roles. After all, this hero is on stage from the beginning to the end of the performance and does not sit out backstage. After the variation, he again dances another variation, and then the pas de deux. In a word, this part requires a lot of strength, both technically and emotionally."
In a two-day performance, Kazakh dancers shared the stage alongside performers of the Asami Maki Ballet troupe, as well as guest soloists from France and Italy.
Japan is famous for its variety of ballet companies, one of them being Asami Maki Ballet. Even though it was his first visit to the country, the danseur asserts that art has no boundaries and he made friends with foreign colleagues after the first rehearsal.
Today, Urazov performs leading roles in the Astana Opera's ballet productions, which contribute to the ubiquitous representation of the Kazakh choreographic art in the world history of ballet.