UPDATE: The event has been rescheduled to December 3.
On November 24, Kazakh singer-songwriter Polina Hanym will present her maxi-single "Qazaq Bossa Nova" at Collab exSpace in Astana. The single includes such renowned songs as "Garota de Ipanema" ("Girl from Ipanema"), "Insensatez" (known in Sting's rendition as "Insensitive"), and "Corcovado."
Polina Hanym has consistently engaged audiences, both in Kazakhstan and internationally, with her musical ventures. Collaborations with the embassies of France, Brazil, Portugal, and the UAE have become integral to the artist's portfolio, establishing her reputation as a performer attuned to musical palettes of different cultures. Polina's latest work explores the fusion of bossa nova within a contemporary Kazakh context, delivering compositions layered with unpredictable harmonies, sensual vocals, and rhythmic beats.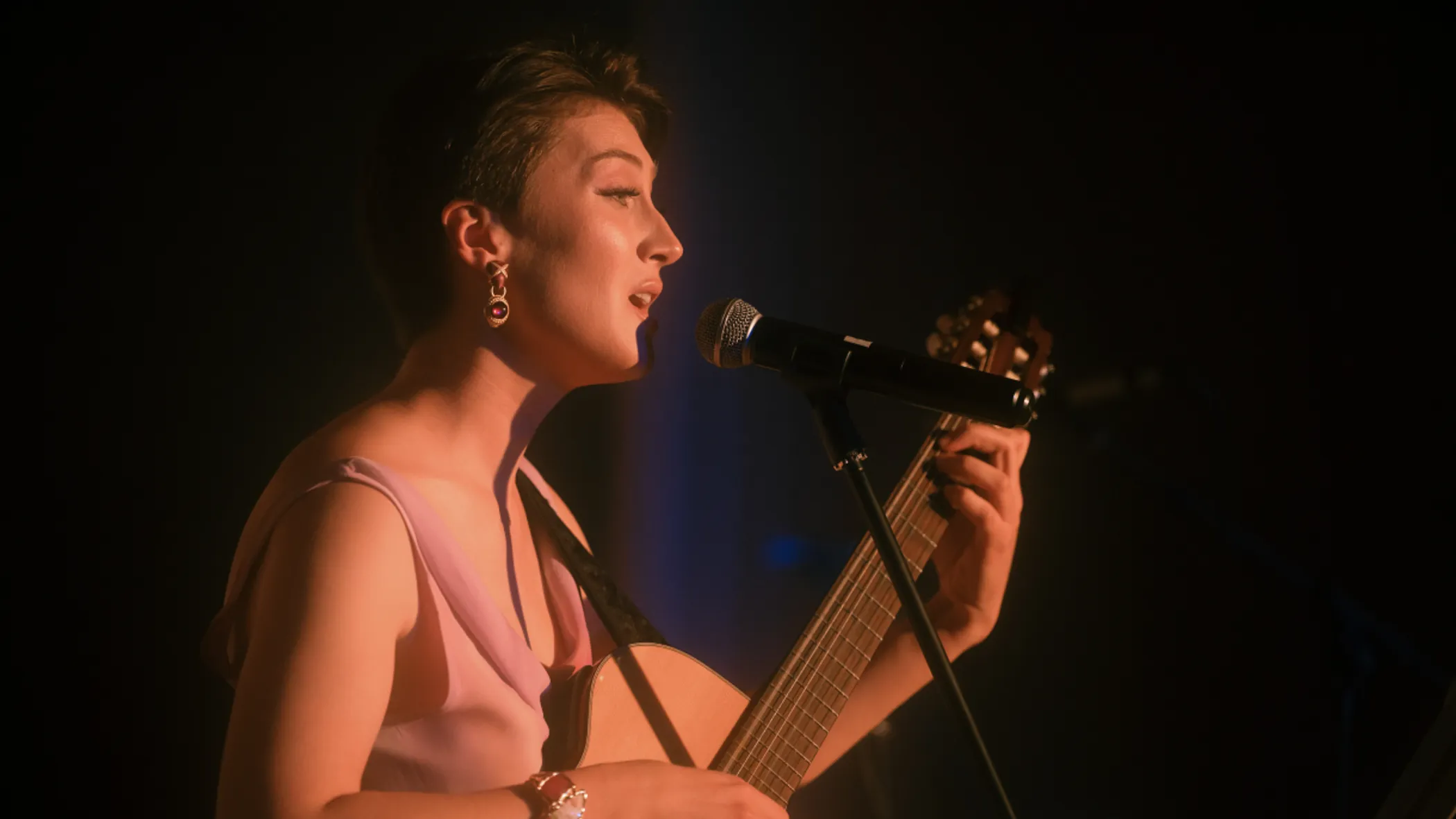 "This single is the result of my love for Brazilian bossa nova and the Kazakh language. I've been working on this single for the past 10 years, ever since I first heard Bossa Nova and played 'The Girl from Ipanema.' The poetic translation of the lyrics from Portuguese to Kazakh was done by the renowned poet-translator Nargiz Markayeva. The cover for the release was drawn by Brazilian artist Rogerio Pedro," shared Polina Hanym.
The translation of jazz songs into foreign languages is a common practice around the world. "The Girl from Ipanema" has been translated into many languages worldwide, including English, Spanish, Portuguese, Italian, and French, holding a place among the world's most frequently performed songs, alongside The Beatles' "Yesterday." Surprisingly, the bossa nova hit has not been translated into Kazakh until now.
At the presentation, Polina Hanym will perform all three compositions live. She will be joined by Brazilian DJ Gus Costa. Scheduled for official release on November 29, the maxi-single "Qazaq Bossa Nova" will be available on major digital platforms such as Apple Music, Spotify, Yandex Music, and more.